SharingCloud >Since 2010, SharingCloud,digital workplace solutions leader, is the enabler for modern and efficient workplace at the digital era.  Visit SharingCloud

Instant Suite is a comprehensive platform for efficient resources and services management in your office buildings, compatible with most leading scheduling software, making the system a natural and integral part of daily cooperation among people. 
SharingCloud provides the best meeting room optimization solution and thanks to the RoomPad, our 10" meeting room touch screen, brings your end user experience to a brand new level. 
GroomPad, our 42 or 55″  touch screen, helps you to find the meeting room you're looking for, the way to get to it and book on the fly a free space (meeting room or desk).
Instant Suite eases your employees' life and give them corporate and business information via 3 tightly integrated portals:
– Instant Booking: optimal management of meeting rooms & of facilities and services dedicated to workplace occupants associated with RoomPad and GroomPad
– Instant TV: live or On-demand, web TV, corporate & business informations
– Instant Signage: dynamic postings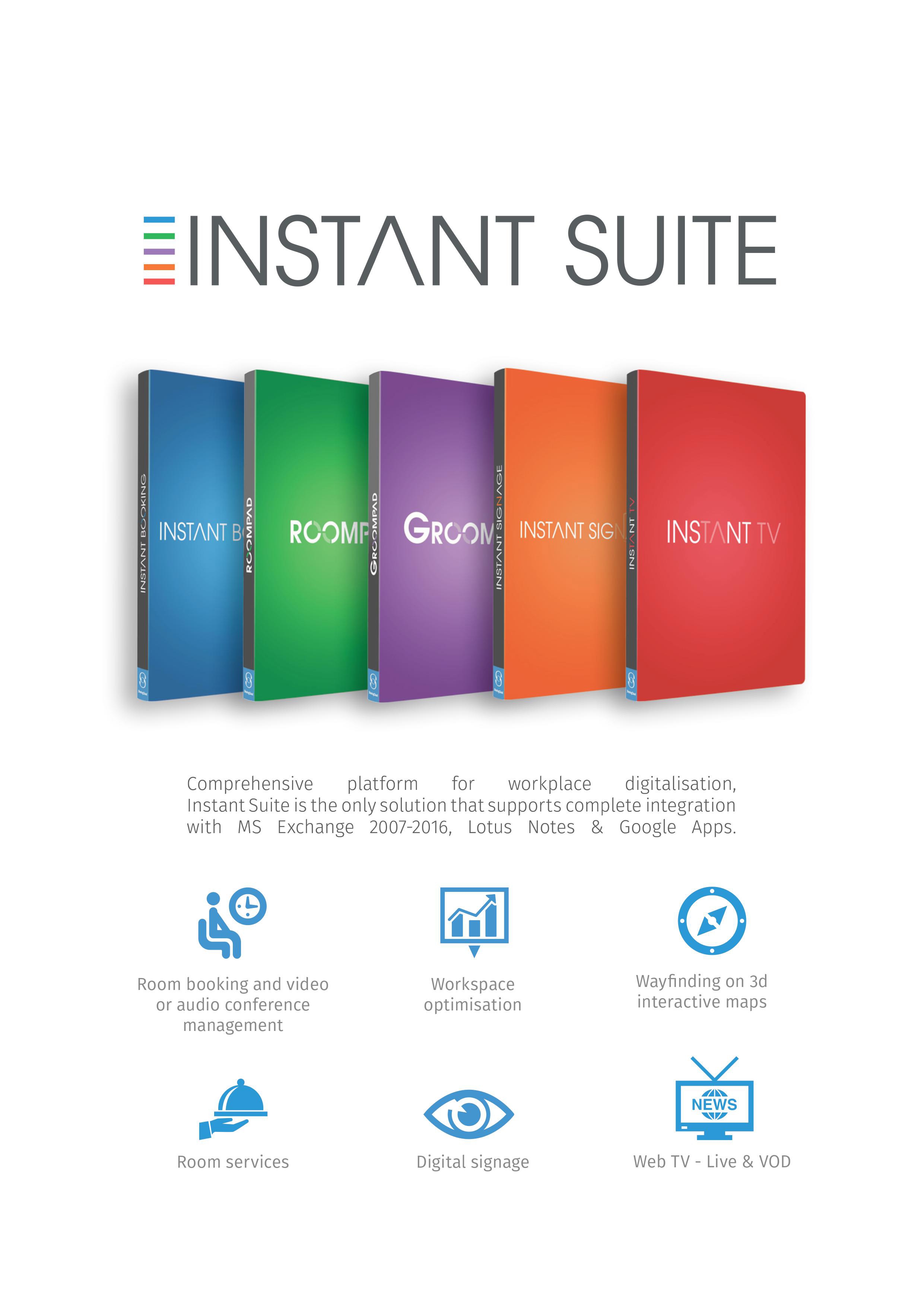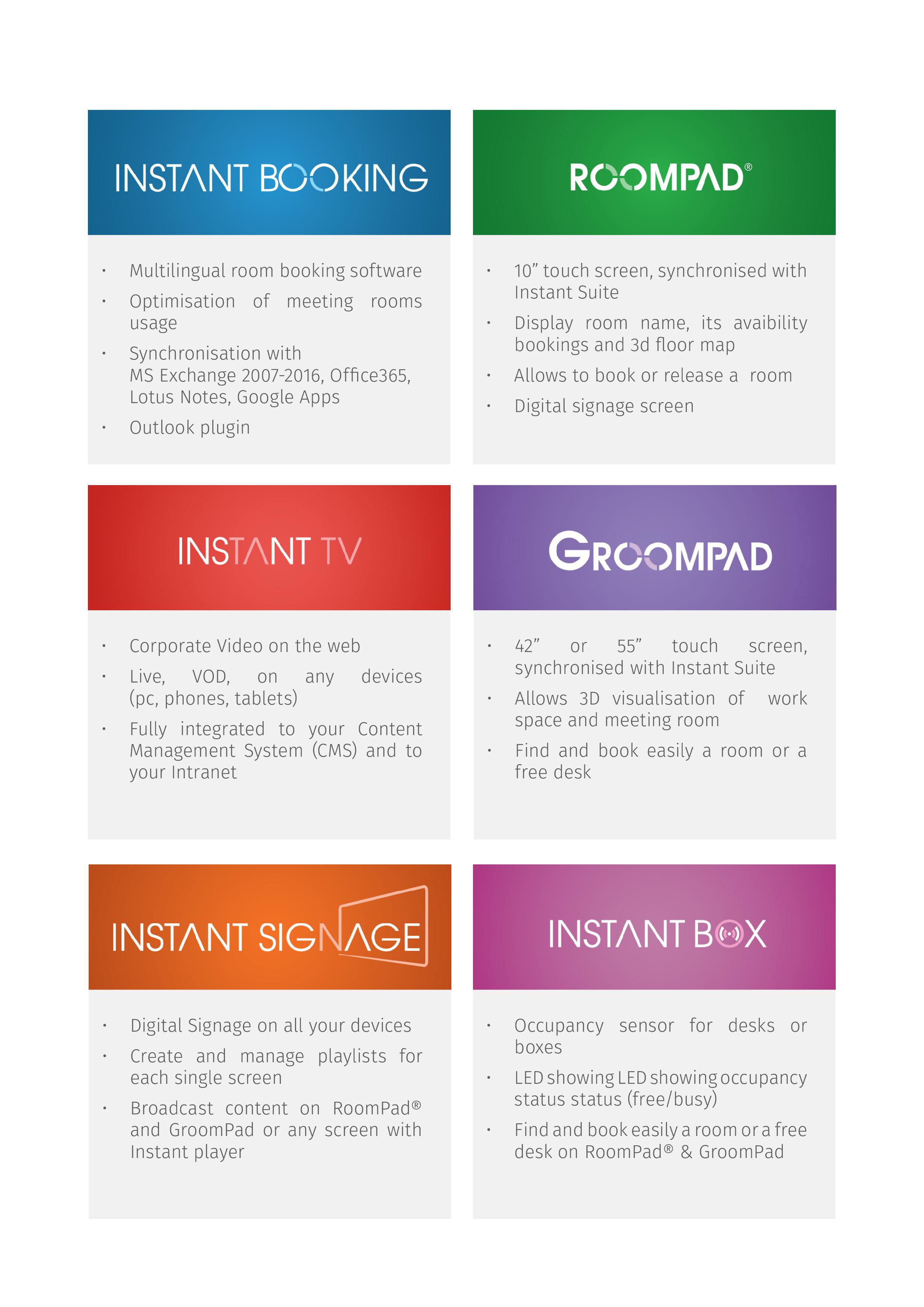 "SharingCloud has selected, form the early beginning, IAdea to power its disruptive room booking solution Instant Suite and RoomPad", says Antoine Plantier, CEO of SharingCloud. IAdea, as a partner, helps us to develop business"
Supported IAdea models: