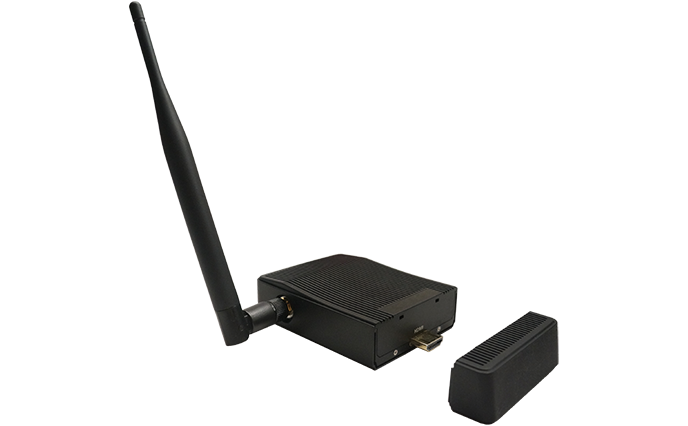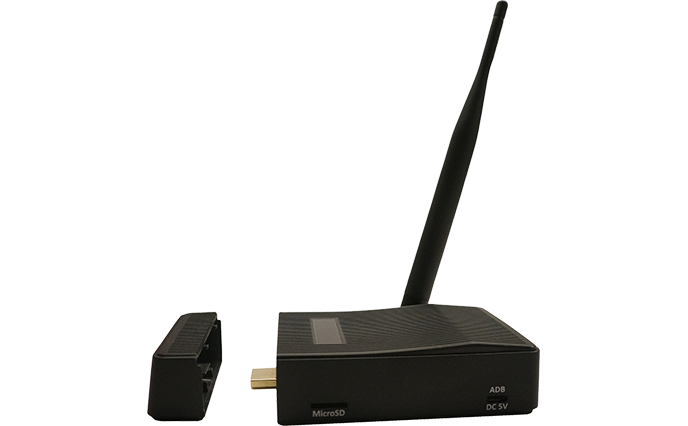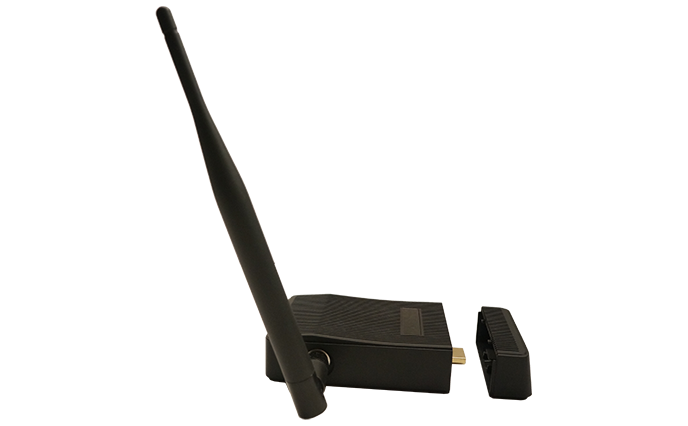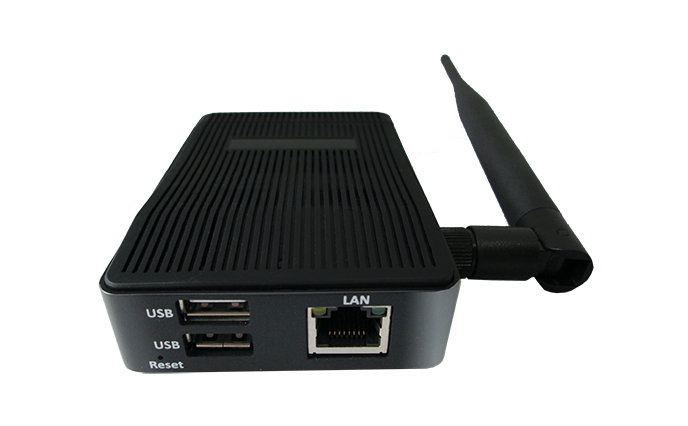 1080p Wireless Media Player
Small, Compact, Easy-to-Install
Our MBR-1100 Wireless Media Player is our most compact player – designed for direct HDMI installation right into your screen. About the size of a deck of cards, the MBR-1100 is still exceptionally powerful, supporting full motion HD video and smooth graphics playback. Simply plug-in power, configure Wi-Fi and you have a full HD and HTML5 capable media player ready for advanced cloud-based content. It's just that easy to install the MBR-1100.
Where to use the MBR-1100
The MBR-1100 is great for anyplace that size, convenience and low cost matter. That makes it perfect for Digital Menus, Campus Signage and Smaller Kiosks. When you need a powerful player in a tight space, the MBR-1100 has you covered.
Since the MBR-1100 is so compact, it's great to install anywhere – Including small Kiosks. Runs on WiFi or Wired connections, or with a USB dongle run the MBR-1100 on 3g/4g wireless. With direct onboard full HD and HTML5 playback, you can drive dynamic content just about anywhere. On the showroom floor, replace traditional printed material with digital kiosks powered by the MBR-1100 to better educate your customers.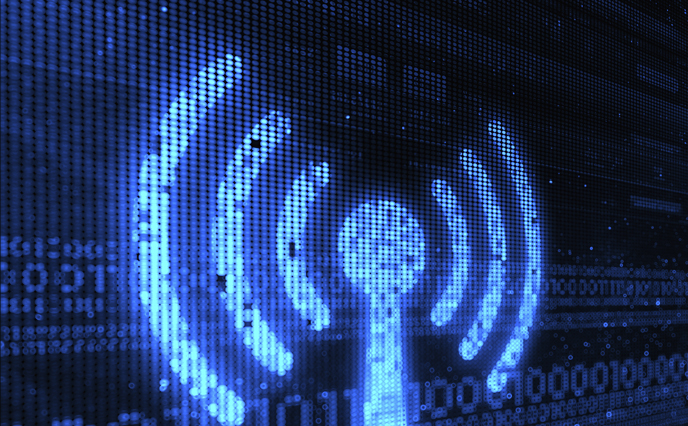 Unlike some other direct HDMI pluggable players, we've included wired LAN access in addition to Wi-Fi, for screens that demand a wired connection for real-time content. For Wi-Fi installations, the MBR-1100 includes a large antenna – a feature not even found on competitors HDMI plug-in players. This helps ensure your player reaches the network even when placed some distance from your hot-spot. In tight spots behind your screen, we've included an HDMI extender cable to allow for installation anywhere behind the screen.
Like all of our players, the MBR-1100 is expandable as well, with a micro SD card supporting up to 32GB for longer video playback. With the dual USB ports, you can even add a 3G/4G networking card for installations where no other network is available.
SPECIFICATION
| MODEL | DISPLAY | CONNECTIVITIES | STORAGE |
| --- | --- | --- | --- |
| MBR-1100 | HDMI 1080p | Ethernet, Wireless LAN | 8GB |
SPECIAL FEATURES
Small & compact, HDMI direct plug

FHD Wireless Media Player

FHD Solid-State Media Player

FHD Live Media Player

Ultra HD 4K Media Player
MODEL NAME
MBR-1100
XMP-6250
XMP-6400
XMP-7300
DISPLAY
HDMI, 1080p
HDMI, 1080p
HDMI, 1080p
HDMI 2.0 4k@60Hz
MEDIA PLAYBACK
H.264
HTML5
H.264
HTML5
H.264
HTML5
Live video-in
H.264
HTML5
HEVC/H.265
ETHERNET & WIRELESS
Yes
Yes
Yes
Yes
ANALOG & DIGITAL AUDIO
N/A
Yes
Yes
Yes
RS232 CONTROL
N/A
N/A
Yes
N/A
OPERATING TEMPERATURE
0℃~40℃
-20℃~50℃
-20℃~50℃
-20℃~50℃