Manage your device. Anytime.
One click of a button for users to immediately send IAdea Tech Support issue logs rea-time
Streamlines the process of support and communications between users and IAdea Tech Support
Faster and more efficient monitoring and reporting to track, diagnose and resolve device and issues
Manage your device. Anywhere.
Detect media appliances in your network at a mall, an airport or a central train station
Centralized management for full visibility and control of media appliances in your network
Currently available for deployments in LAN networks; functionality to expand WLAN networks in the near future
Structure of Device Management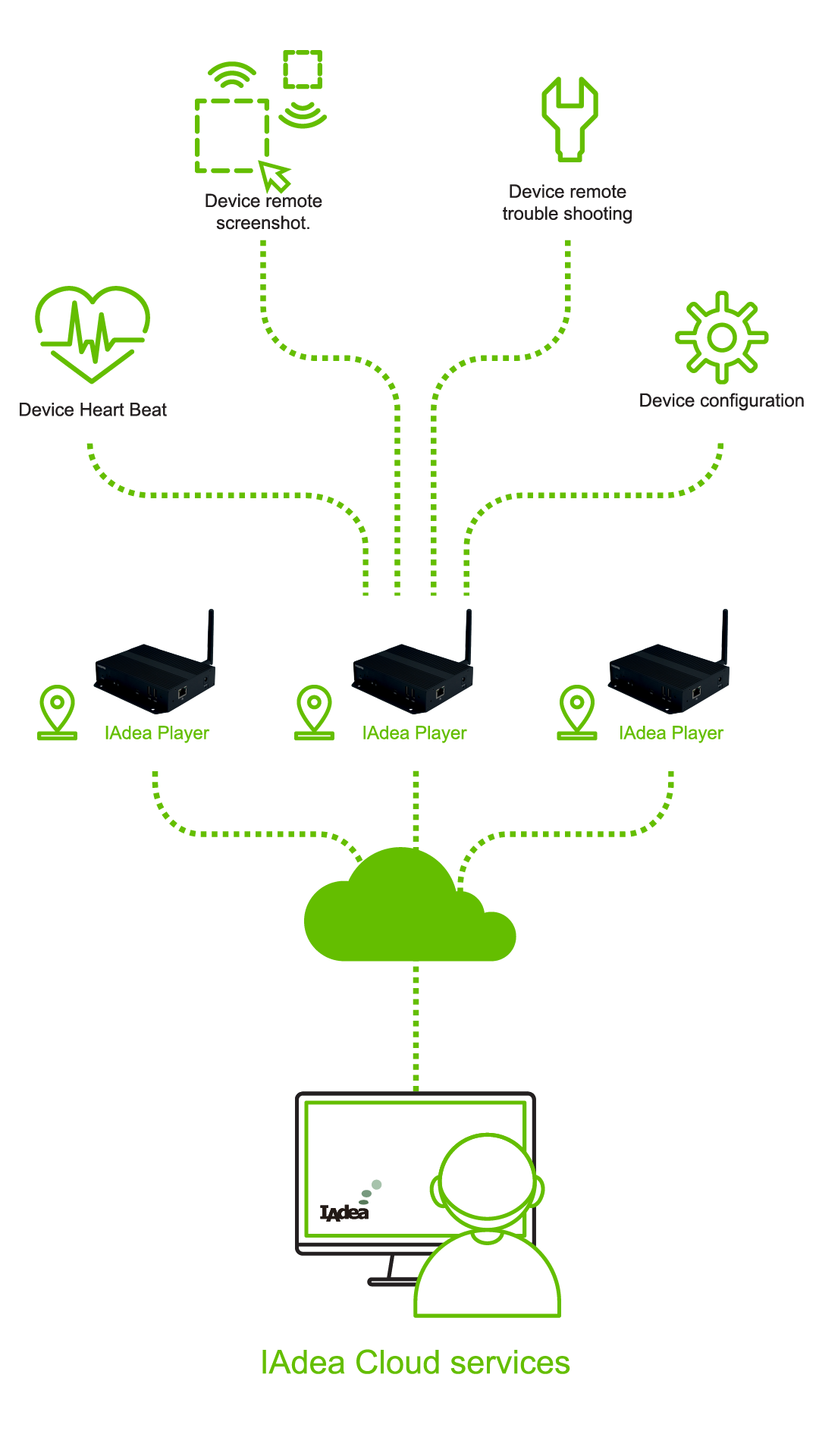 Why IAdea Device Management?