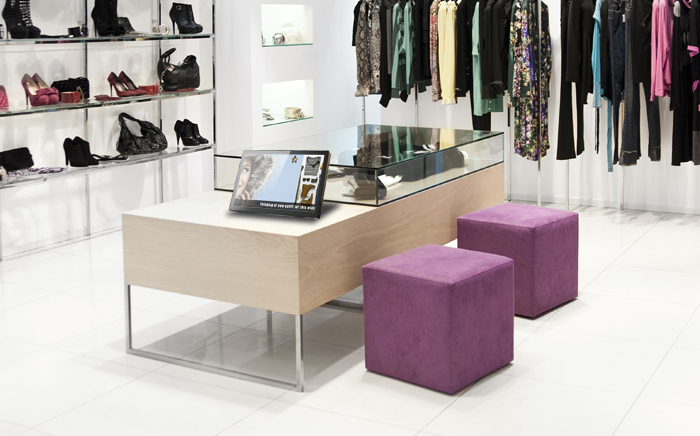 Retail merchandizing digital signage application
Digital Signage for Retail
IAdea's Media Players and Signboards help deliver a vibrant and engaging retail customer experience. From our smallest countertop displays to our robust 4K players, you can create a digital customer journey through your store. Our players deliver smooth video and HTML5 playback to help you craft real-time messages and create meaningful connections to your brand.
Store Splendor
Our XMP-7300 delivers pixel accurate 4K video and HTML5 for the most stunning and vivid graphics possible. Impress your customers with rich media displays showing:
Ultra Smooth 4K product videos
Animated HTML5 promotions
Data Driven store specials
Live Social Media in Retail
Bring your tabletop display tables to life with IAdea's 10 inch screens. It advertises product descriptions, special promotions and cross-selling options. At the cash register, the interactive screen encourages buyer rewards, program memberships, contests and other in-store opportunities.
Use our XDS-1062 for your countertop advertising displays
Additional digital signage applications to enhance your customers experience
Entrance welcome display

Social media display

Top rated product display

Fun facts

Customer reward program announcements

Promotion and product advertising displays
Product Details and Pricing
Our Signboards work great for promoting product details and pricing at a budget that means you can place them throughout your entire store. With the motion sensor and interactive buttons, our Signboards help promote all of your products right at the point of decision. With cloud based connections, immediately update pricing or connect the screens to your point of sale. Promote flash sales or have day-part pricing with Signboards next to your products.