What better promotes a great new product than crisp, vivid 1080p video? And what does a better job than the simple, plug-and-play IAdea HD Media Appliance?
Engadget runs an in-depth report on the high-profile in-store promotion of the Nook Tablet from Barnes and Noble, the latest e-reader device from the oldest and largest book retailer in the United States.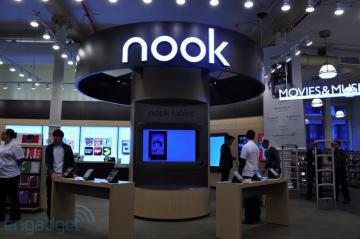 "So, what kind of competitive advantages can old B&N possibly give over a mega-online retailer like Amazon? Stores! Hundreds of them! The company is harnessing its brick and mortar locations to give users a place to get friendly with its new devices."
And the stores are filled with displays driven by IAdea's XMP-330 full-HD media appliance, delivering superb video quality in a simple and compact system specifically designed for digital signage.
Reliability and low power consumption set IAdea's products apart from the competition. The HD media appliance features 400,000 hours MTBF, far exceeds even the best industrial computer available. In addition, the system consumes 10 watts of power, 90% less than the typical PC, keeping the system cool and stable while conserving energy.
The promotion starts this week at hundreds of locations nationwide. Engadget shares some interesting photos from the Union Square store in New York City, the flagship store of the bookstore chain.
For more information about the technology behind the project, please contact IAdea.