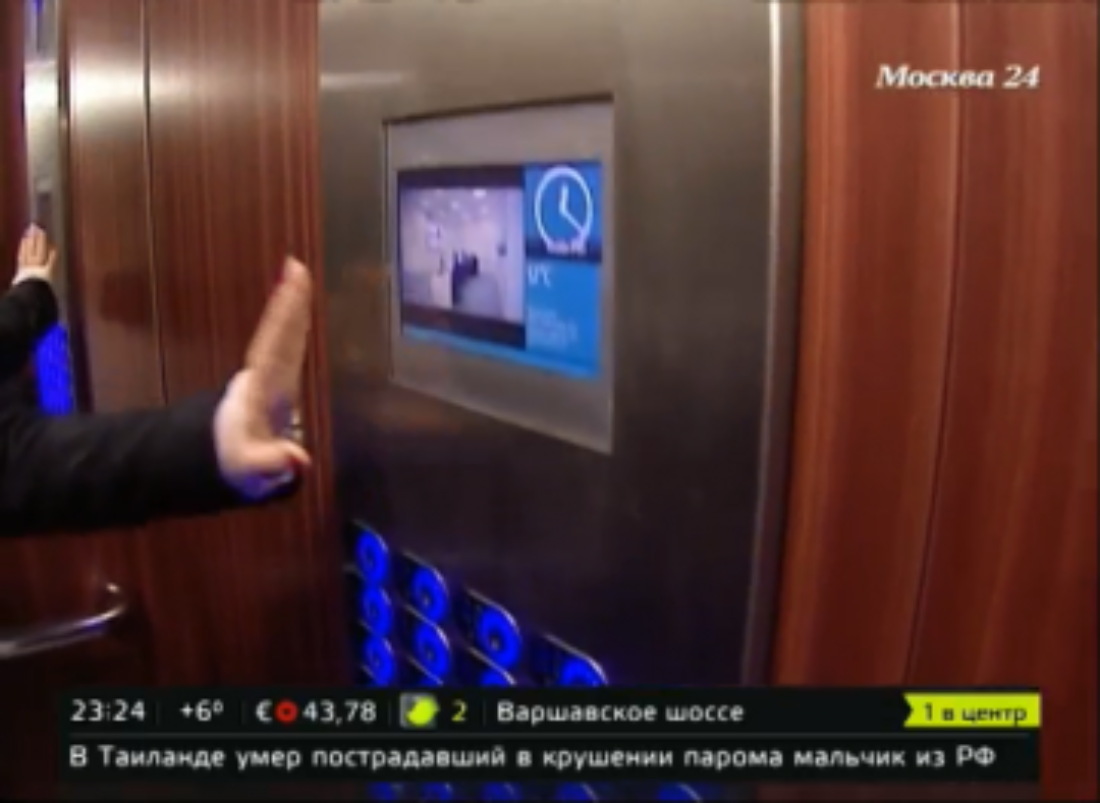 Moscow hosted an urban development forum seeking innovative ways to improve the city. IAdea's XDS-1062 (discontinued) was shown in the video clip below showing HTML5 widgets used inside a brand new elevator concept. The video below shows the application around 40 seconds into the clip.
Original article in Russian is available online (translation by Google provided for English speakers).
IAdea XDS-1062 (discontinued) comes with the Power-over-Ethernet (PoE) feature, allowing it to fit perfectly for elevator projects where wiring is difficult and expensive. For more information, please contact us.