Fairview
is an indoor media engagement-technology pioneer that brings indoor media to life with 
digital signage
. Every day, we immerse millions of people in superb indoor media experiences through our proven engagement platform. The company was founded in 1999 on a simple observation: emerging AV media technology will transform how people engage in the out of home environments, while design, technology and content fuse together into an engaging experience to captivate indoor audiences.
Fairview has earned the complete trust over 10,000 leading clients and partners in retail, office and manufacturing, leisure and hospitality, and a variety of other indoor environments such as healthcare. These are customers for whom exploring new opportunities to operate indoor engagement media are paramount.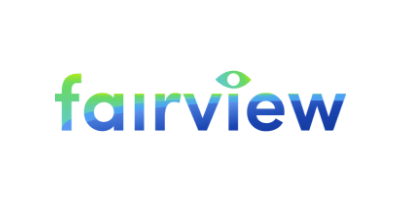 Our Digital Signage Software
Easy and intuitive GUI
Central and local management
Create your own personalised videos
Display the most current and entertaining information using widgets.
Integrate social media like Twitter and Facebook. Our digital signage software gives you full control over your digital signage. Use it to create and manage all of your content online quickly and simply. It's super user-friendly, but capable of creating powerful and engaging content. By using the software, you can select when and where your different clips will be played. You can create playlists and put them on a loop. However, it's also possible to be more specific by choosing certain times and days.
We bundled all of our experience into one digital signage platform: an online tool that enables users to control their digital AV content in an easy and intuitive way. The Notice Digital Signage Platform
which can be controlled by IAdea's XMP 6-series media players, enables everybody to build a database and play out videos. No training needed! We make it really easy and also bring fun and entertainment to the mix.
With the most features and the best content, we've got you covered no matter what business you're in. Check out our digital signage software features.
Find out more Check out our website for more information about our digital signage solutions. 
Follow us on Linkedin
Interested in becoming a partner?
IAdea strongly believes in the industry ecosystem approach for building the best solutions in digital signage that incorporate hardware, software, content and much more.

IAdea is a recognized pioneer in the global digital signage market since 2000. It creates innovative, commercial-grade digital signage media players and integrated displays. By focusing on partnership, IAdea created one of the industry's largest ecosystems around open standards across a wide variety of business markets. It aims to provide exceptional customer service through its worldwide locations.
Please provide your contact information below and our expert will get back to you as soon as possible. You can also contact us by e-mail.
Copyright © 2000-2021 IAdea.
All Rights Reserved.