NFC Option
Get instant booking and access authorization with our NFC module
NFC Option
Ask us to find out which software partners of ours support NFC!
Interactive
Why wait? XDS-1078 is touch enabled for immediate booking.
Interactive
Touch function also allows for browsing of today's meetings
One-wire Installation
Easily install the 10" with PoE
One-wire Installation
PoE (Power over Ethernet) transmits power and information
Brandable LED Lightbar
Thousands of colors to choose from for your brand
Brandable LED Lightbar
Use different colors for room status or product identity
IAdea XDS-1078 Other Features
What else is so great about XDS-1078? The 10" interactive smart signboard is compatible with more than a dozen software programs around the world. What are some of the richest features our partners and IAdea together can offer you?
Unlike most typical signboards, XDS-1078 is flush mounted and much closer to the wall to deliver a much more visually pleasing and user intuitive industrial design of the system. Glass mount is also available for meeting rooms that come with glass windows, allowing for a perfect balance between technology and aesthetics. IAdea provides step by step mounting guide, as easy as 1, 2, 3. For detailed specifications and purchasing information of the glass mounting kit, please refer to a separate website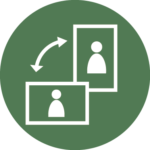 Landscape, portrait or both? Again, store managers decide! Dummy-proof easy rotation anytime anywhere.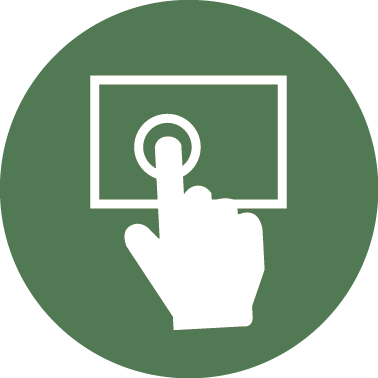 Increases operation efficiency by eliminating time-consuming typing and submitting via website, but instead, allowing meetings to be booked directly from the panel in-person.
Enhances room management efficiency, offering end-clients the peace of mind, by offering touch-enabled authentication of IDs such as staff badges or authorized guest passes.
XDS-1078, paired with NFC module, blends in easily with the existing design of the meeting room facility and its infrastructure to deliver a wholesome look-and-feel (velcros included for hassle-free setup on concrete glass interface)
Ad-hoc booking statistics by room and/or organizer in addition to reporting room features error through display to improve room management, available through IAdea Silver software partner Concierge.
Concierge
NDS/PADS4
Display5
YArooms
IAdea Germany, a well-known name guaranteed to provide top-notch services and expert industry knowledge to their customers. Trustworthy and professional.
It is a commercial product so it was designed to be on all the time, can easily be mounted and has lots of ports for maximum flexibility in configuration and is easy to configurate. Some of these things may seem standard, but they are not if you use consumer tablets.
It has a rich API which means that we can make our software work with it to do specialized things that our customers want and it provides great information back to our software platform which makes it easier for customers to manage their network of IAdea XDS-1078 devices.
The XDS-1078 is a great 10″ device with PoE capabilities making it perfect for meeting room applications. The Signagelive integration with IAdea and the light bars of the device mean that you can connect a Google or Office 365 calendar using the free Signagelive widget from the Marketplace and have it sync all the content once and for all. This flexibility and ease of use mean anyone managing calendars doesn't have to do anything twice. Signagelive customers have embraced this new widget from the beginning and its proving very popular.