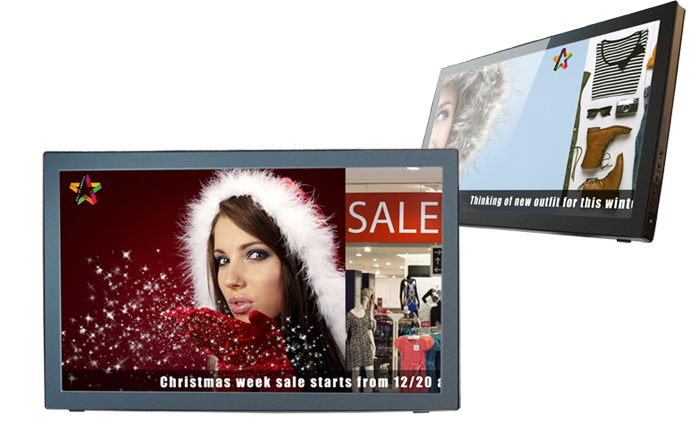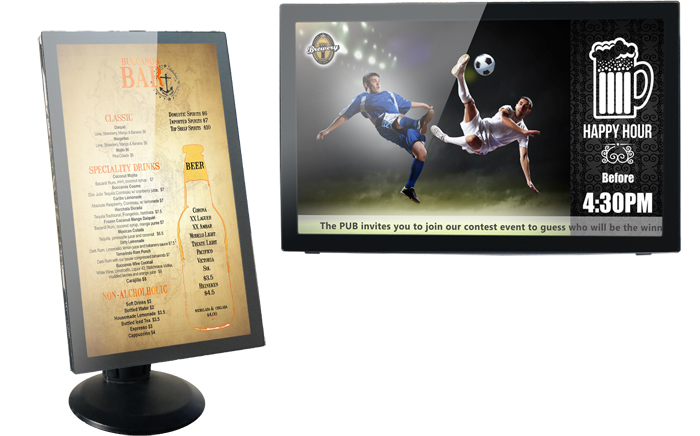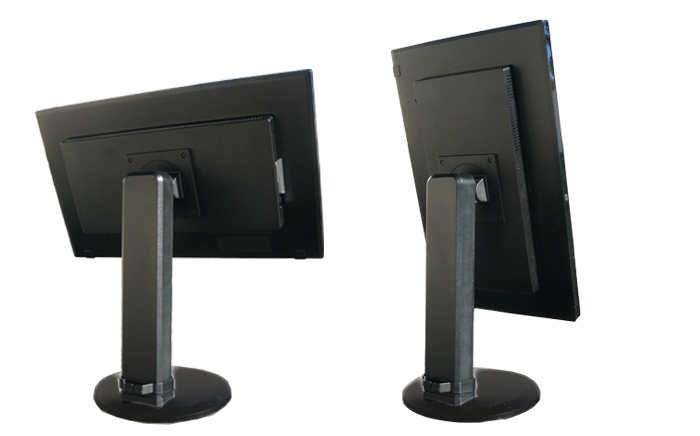 XDS-2170 Smart Signboard for Retail and Bar Counter
Elegant and Durable Smart Signboard
The XDS-2170 is our largest Signboard, with a 21.5" display with full HD 1080p playback. It offers wide viewing angle playback and looks great in landscape or portrait. Great for countertops and wall mounts, the XDS-2170 also includes durable anti-scratch tempered glass which allows it to stand up to anything your customers can do to it. Easy to install and great for bars, retail, hospitality – really any public space where you want to quickly and effectively communicate to your customers with stunning full HD graphics and video. Use IAdea's optional stand for a seamless installation, either portrait or landscape
Where to use the XDS-2170
The XDS-2170 is perfect for retail counters, hospitality and even elevators. With the 4 side equal bezel it can be mounted any way you'd like.
Evaluation samples for this product can be purchased via online e-tailer Newegg.com. Availability may be limited. For project roll-out needs, please contact an approved IAdea distributor.
Place the the XDS-2170 right on a countertop, right where your customers are deciding on what to drink or eat. The 21" screen is large – but not distracting. Promote specials, upcoming events and more with a bright, highly visible display.
SPECIFICATION
| MODEL | SCREEN SIZE | RESOLUTION | BRIGHTNESS |
| --- | --- | --- | --- |
| XDS-2170 | 21.5″ | 1920×1080 | 250 nits |
SPECIAL FEATURES
Tempered glass
| | | | | |
| --- | --- | --- | --- | --- |
| | 10.1″ Smart Signboard for Hospitality Sign | 10.1″ Smart Signboard for Conference Room | 10.1″ Smart Touch Signboard for Conference Room | 21.5″ Smart Signboard for Retail |
| MODEL NAME | XDS-1060 | XDS-1062 | XDS-1078 | XDS-2170 |
| SCREEN SIZE | 10.1″ | 10.1″ | 10.1″ | 21.5″ |
| RESOLUTION | 800×480 | 800×480 | 1280×800 | 1920×1080 |
| BRIGHTNESS | 300 nits | 300 nits | 300 nits | 250 nits |
| PoE | N/A | Yes | Yes | N/A |
| ETHERNET & WIRELESS | Yes | Yes | Yes | Yes |
| BUILT-IN SPEAKERS | Yes | Yes | Yes | Yes |
| TOUCH SCREEN | N/A | N/A | Yes | N/A |
| LIGHT BARS | N/A | N/A | Yes | N/A |