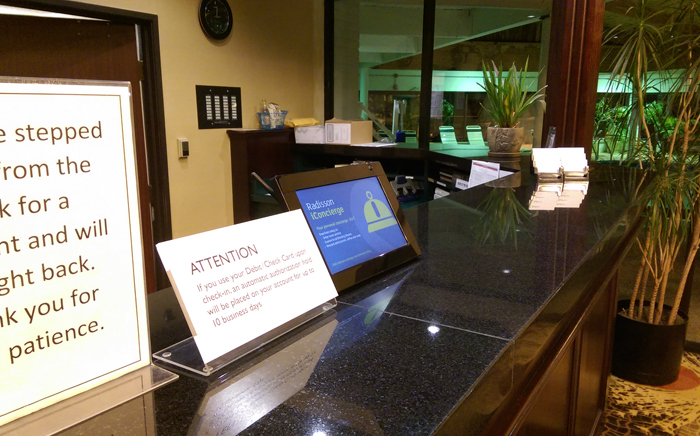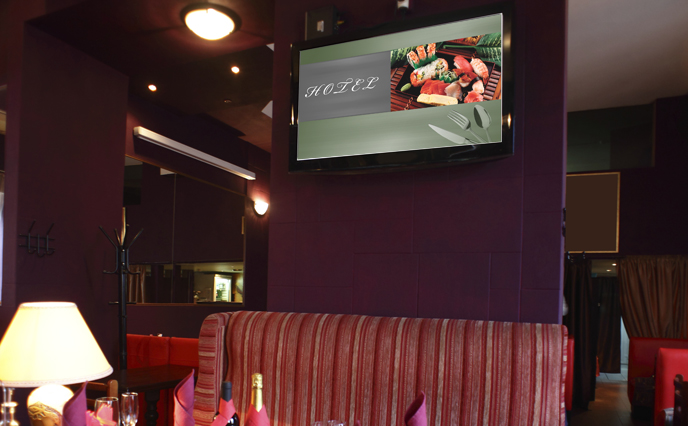 Digital Signage for Hospitality
IAdea Media Players and Signboards are the perfect solution for guest facing signage throughout your entire property – no matter if you're a small hotel, the largest resort, cruise ship or convention center. IAdea's robust and durable players are built to run around the clock, ensuring your signage looks great even for the weary traveler arriving at 2am. We have you covered with solutions for everything from your touch based Go-Boards, check-in kiosks, elevator signage, meeting room signs, and more.
The Hub of Hospitality
Immediately engage guests at your reception desk with welcome messages and hotel information with our XDS-1060 or XDS-1062 SignBoards. While your guests wait for check-in, the interactive buttons on the display would allow them to browse content about dining, events and local attractions.
With the XDS-1078 Signboard, you can display up to date event and meeting listings right outside each room throughout your property. Using HTML5 or an advanced CMS you can automatically connect on-screen content to your facility planning system so meetings and event information automatically updates as your schedule changes.
Additional digital signage applications to enhance your guest experience include
Spa and salon services and specials

Personalized welcome messages for conference group

Interactive concierge services

Nearby attractions

Hotel loyalty programs and registration benefits

Global sister property exploration

Casino schedules and promotional events

World news, weather information and traffic updates in real time

Show and entertainment schedules

Digital art galleries featuring local artists
Keep Hotel Guests Informed
IAdea's XMP-6250 is the perfect work-horse player for hospitality and guest services. Use it throughout your property for dining menus, event listings, or for video walls and focal point signage. Designed for 24/7/365 operation, the XMP-6250 includes a self-recovery mechanism to keep it running without any employee intervention, allowing you to concentrate on your guests and not your technology.