We believe that digital signage can be helpful when we move toward a new normal. On this page, we'll share our insights on how this industry will be changed by this pandemic and a list of useful resources to help our partner and customer to bring people back to the workplace, campus, and retail store safer.
Moving toward to the 'new normal' with IAdea
As the COVID-19 pandemic has spread, we have seen that customers in the workplace, healthcare, grocery, energy, manufacturing, and essential industries are adopting new hygiene and distance requirements.
Digital signage resources are essential for navigating the challenges of this crisis. The ability to remotely deliver and display important safety information ensures updates reach employees instantly for swift compliance and prevention.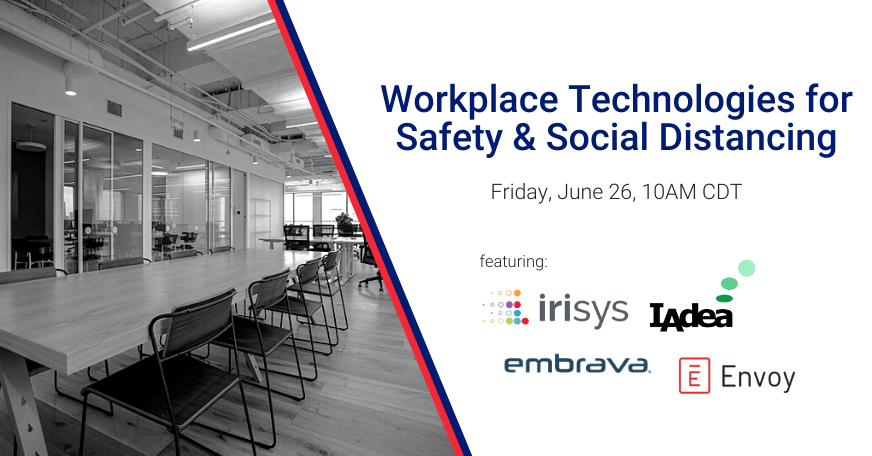 Workplace Technologies for Safety & Social distancing
We're in the midst of the most significant reinvention of work in our time. Covid-19 has put the world on hold, and now, as we return to the office, companies will have to ensure the safety and correct application of the rules for Covid-19 prevention at the workplace. We gathered useful insights from our presentation on how IAdea and Partners: Accruent, IRISYS, Embrava and Envoy can help you with the transition to the new normal.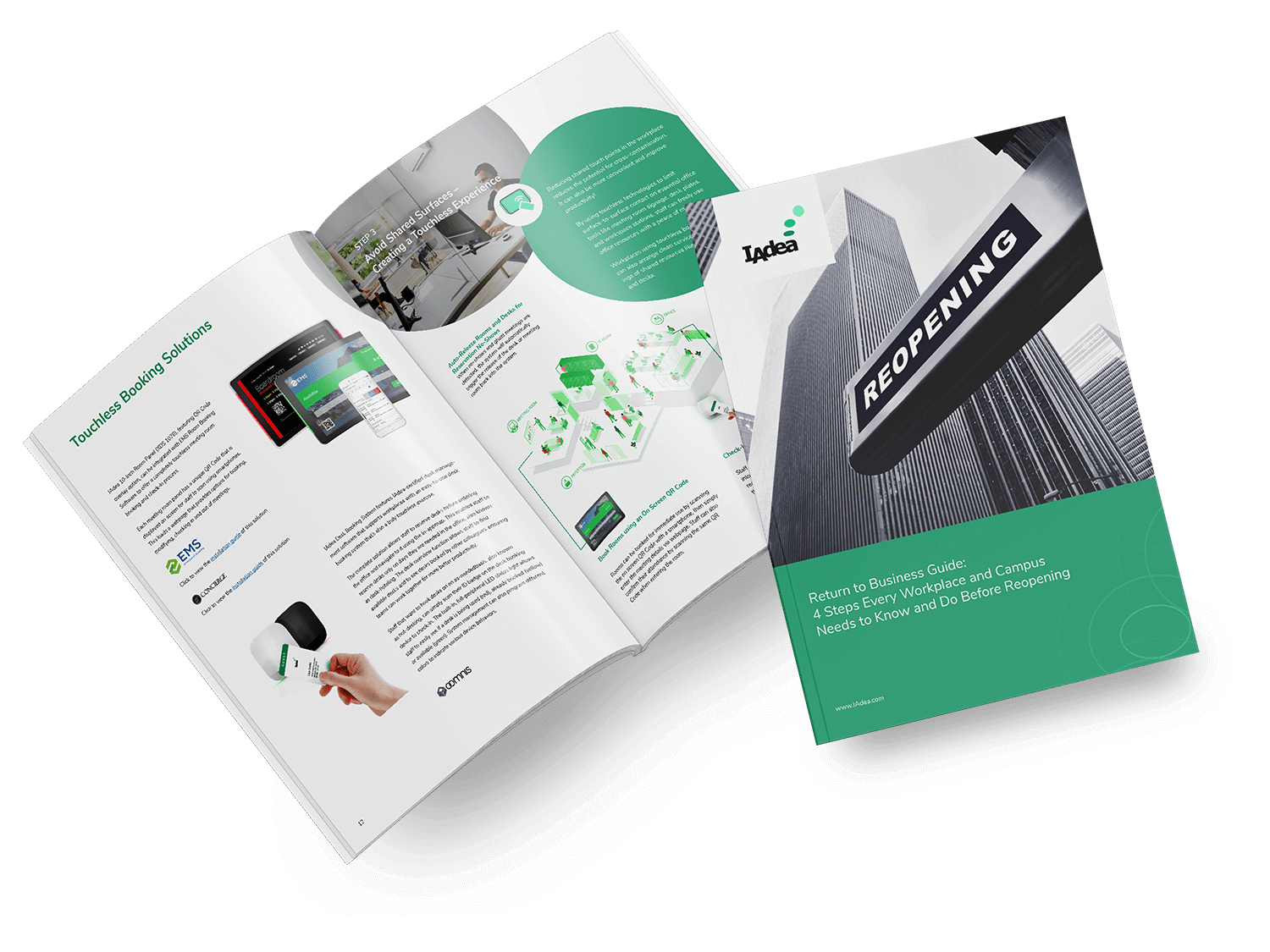 Return to Business Guide – 4 Steps Every Workplace and Campus Need to Know and Do Before Reopening
In order to safely return to offices and campuses, management needs to embrace technologies that integrate with existing architecture and furniture, facilitating an environment that builds protected spaces, reduces face-to-face interaction where possible, employs a minimal shared-touch environment for all staff and creates a positive, informative atmosphere.
Return to business safely with the IAdea Managed Workplace!
Return to Retail with Confidence – 3 Steps Every Store and Restaurant Need to Know and Do Before Reopening
The COVID pandemic has changed the world forever, especially for business. To create an environment that's safe for those working and imbues trust for customers to visit, business managers can leverage IAdea digital signage solutions for retail and remote services.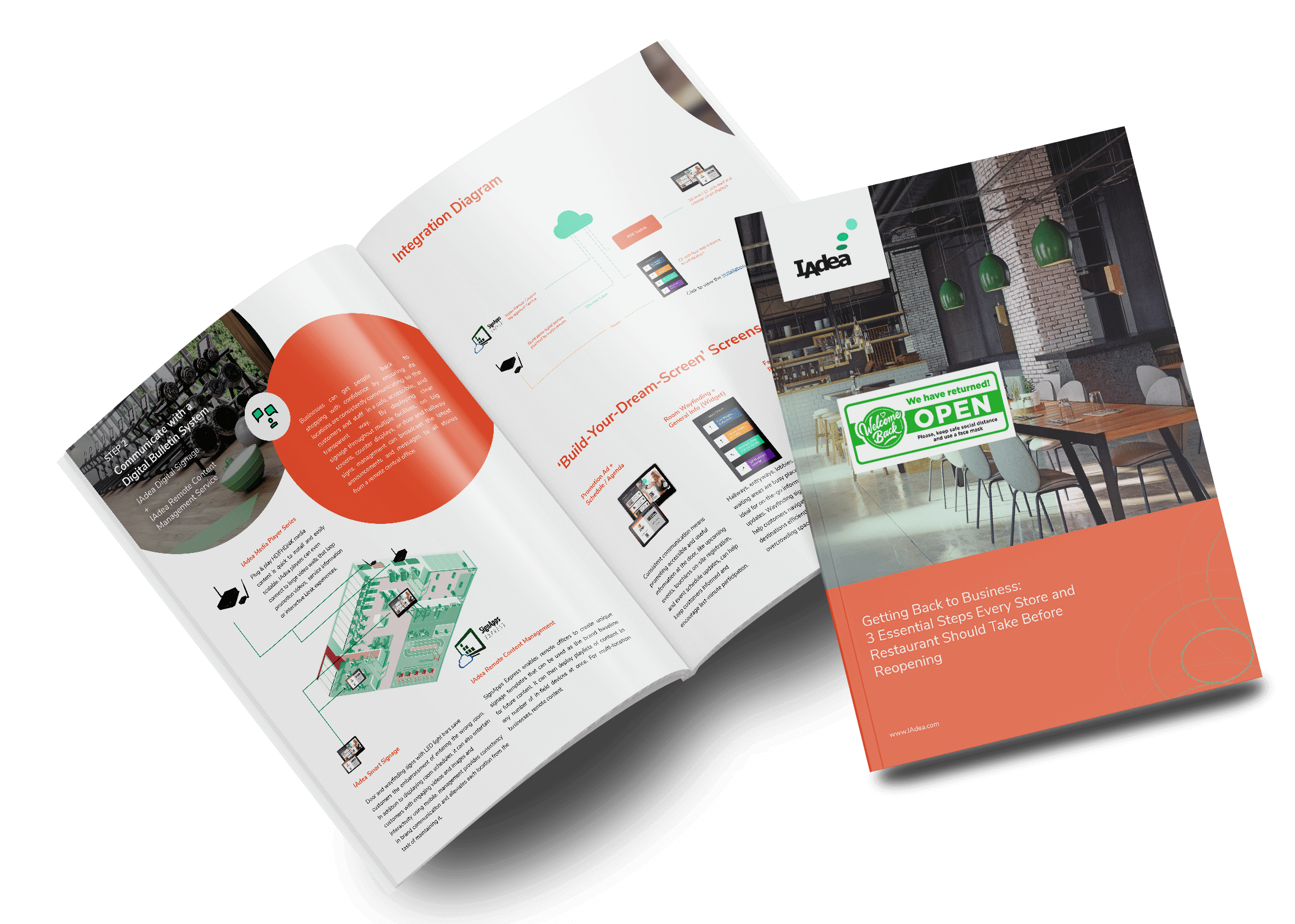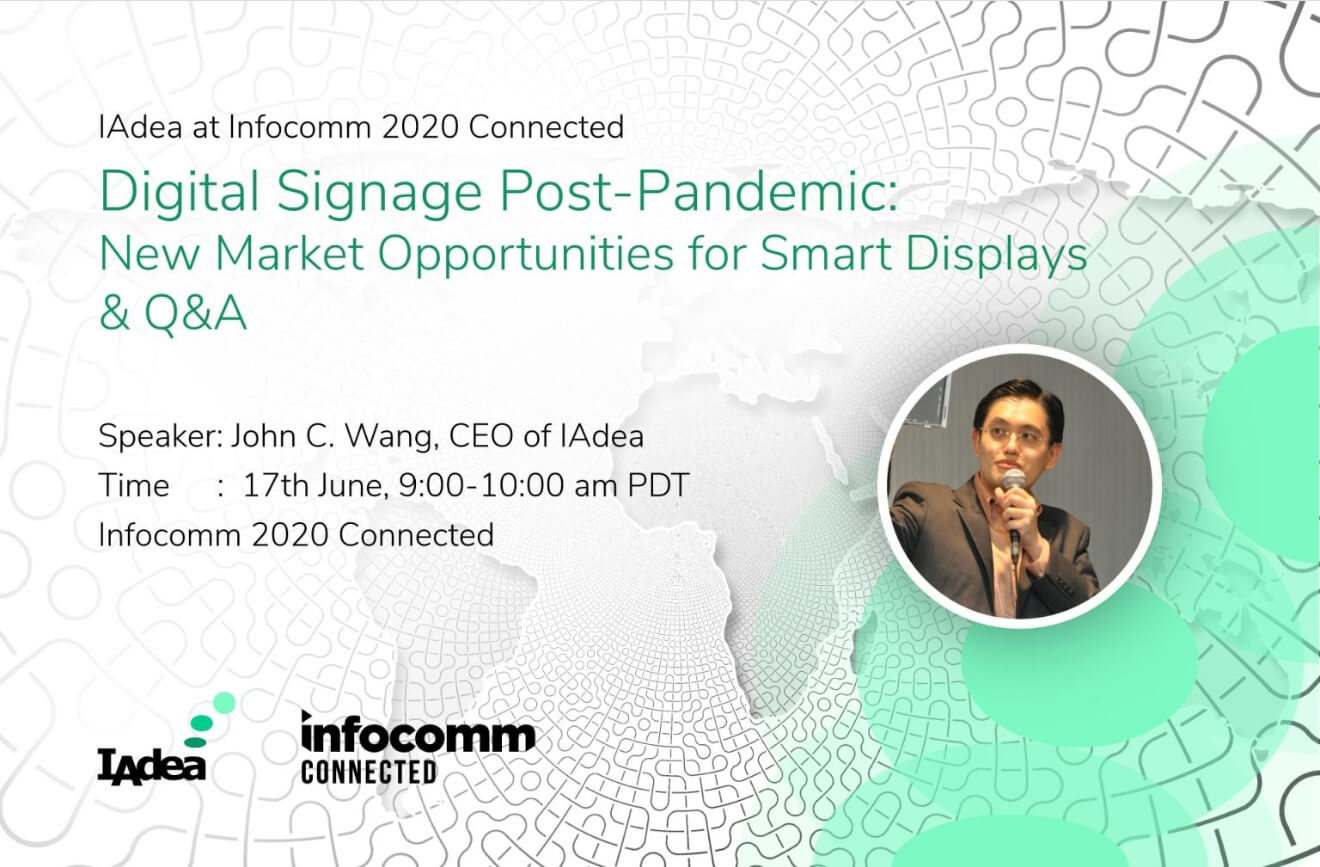 Digital Signage Post-Pandemic: New Market Opportunity for Smart Displays
Infocomm 2020 | Connected | June 17, 9:00-10:00 am PDT
#covid19 changed everything. Fortunately, new market opportunities arise. Learn where the #digitalsignage industry is pivoting at #infocomm2020 with our expert and CEO John C. Wang.
COVID-19 Will Change How Many Offices Work; Here's How Digital Display Tech Plugs In
Read expert insights from Dave Haynes and John C. Wang on how businesses will return to a new normal and operating differently. Screens, interactive digital signage, and related technology will become mission-critical tools in explaining, guiding, and innovating the way we work.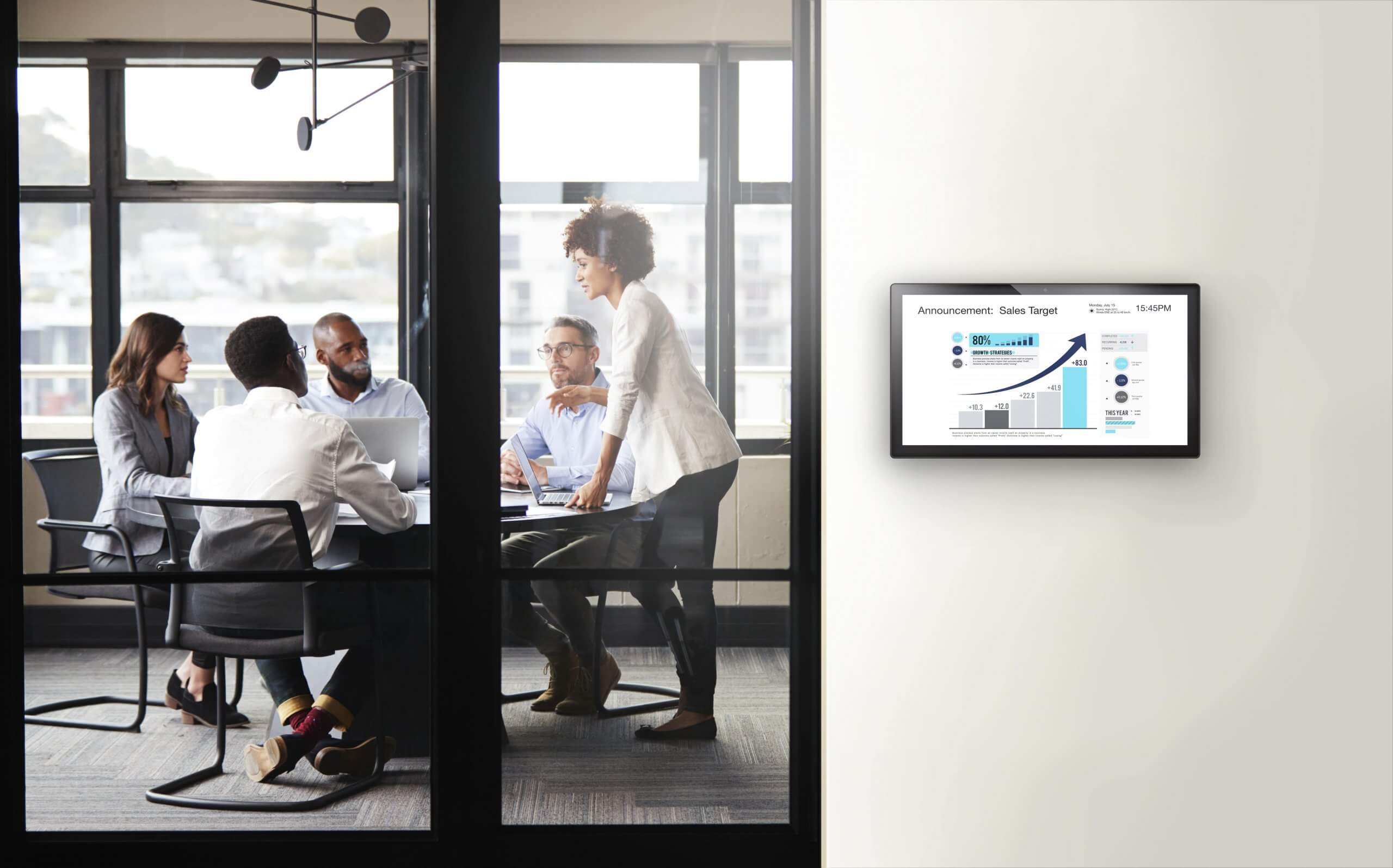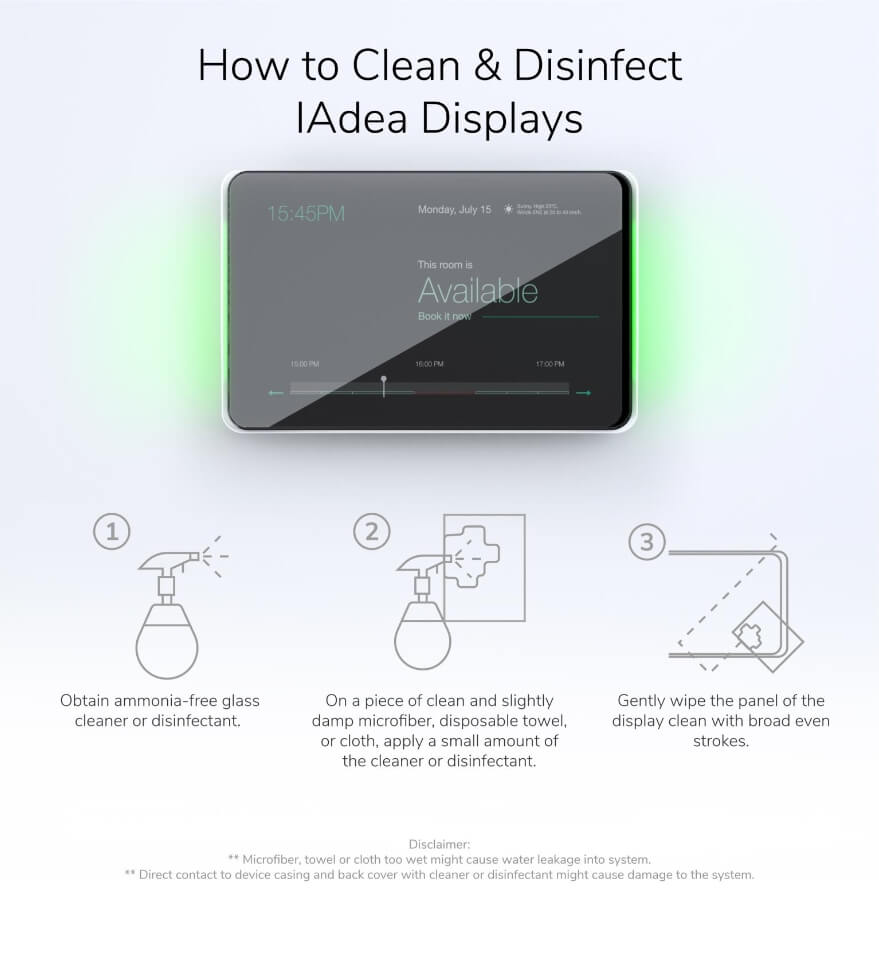 How to Clean & Disinfect IAdea Display 
As critical tools to organizations, airports, stores, and more, displays should always be clean and disinfected regularly to ensure a proper sanitary environment for the users. Click the link below to learn how to properly clean your IAdea displays!
Manage Worker Social Distancing with Desk Booking Solutions
The pandemic has forced a change in how corporate and workplace administer. When the pandemic passes, the number of traditional office spaces where every employee owns a fixed cubicle is expected to decrease.
Learn how flexible workspaces can assist conventional offices in utilizing their space to ensure the workplace follows the recommended health guidelines, especially, during the time where social distancing is encouraged.