10″ Non-Touch All-In-One Display
IAdea 10″ non-touch all-in-one display enables retailers and shop owners to easily place sales and promotional information in any corner of the store. With IAdea bundled content management utility, managers can quickly create playlists and update content anywhere, any time.
IAdea 10″ All-In-One Display
An easy-to-deploy, stylish, and versatile solution for all spaces
The IAdea XDS-1071 is a 10" all-in-one smart display that is part of the IAdea Digital Signage Series.
It incorporates a robust design and commercial functionality into a value-packed digital signage solution.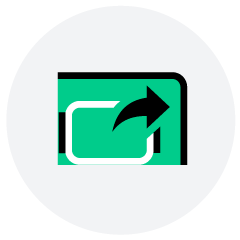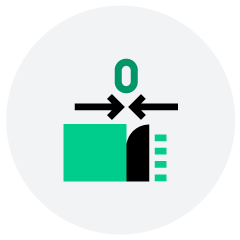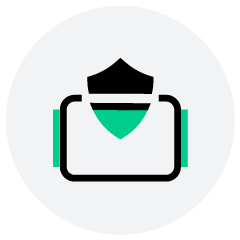 A unique shopping experience
With 300 nits high brightness, shoppers can enjoy vibrant advertising content while queuing for checkout or walking by merchandising displays. Easily integrate XDS-1071 with IAdea Lift-n-Learn interactive technology to offer shoppers immersive product experiences and personalized product recommendations to enrich their retail experience.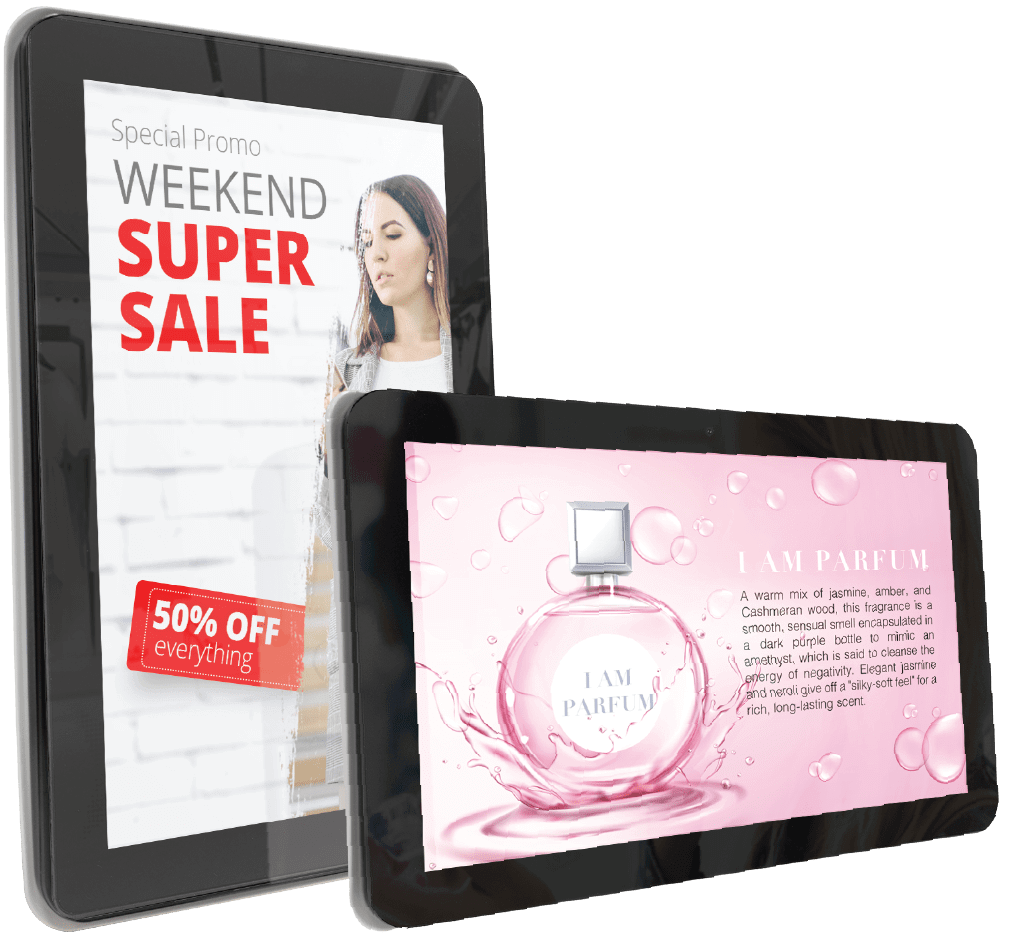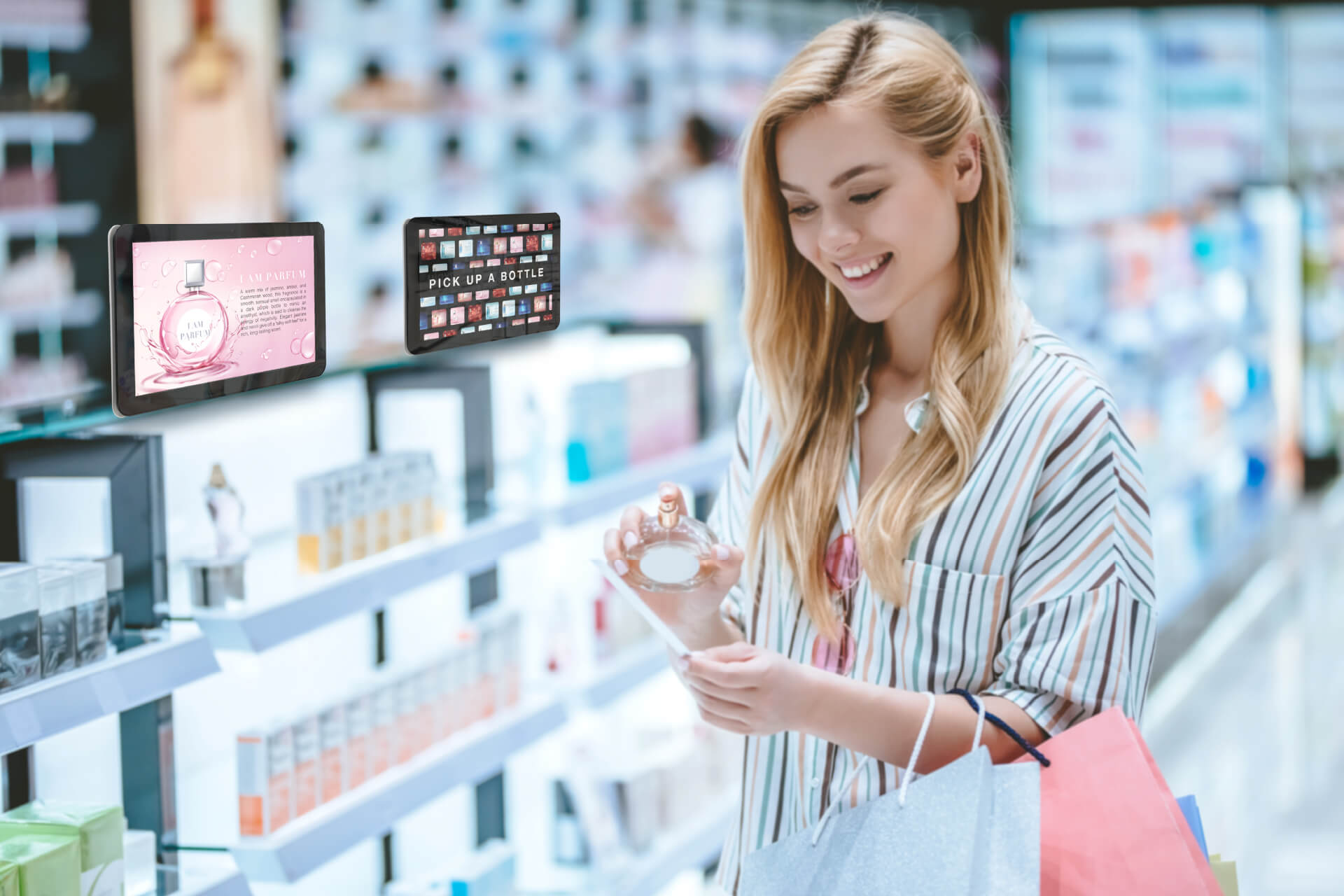 With 2nd screen mirroring capability and various mounting options, IAdea XDS-1071 is the swiss army knife of compact displays. 
1. Built-in zero gap flush mount
2. VESA-compatible tilt mount
3. Commerical-grade glass mount
4. Heavy-duty window mount
5. Mountable pivot table stand
Easy Breezy Signage Solution
Get started with SignApps Express + XDS-1071 to quickly spin up a proof-of-concept demo and take full advantage of features available on IAdea's hardware. The cloud option provides a simple content distribution solution to enable you to grow your deployment from 1 to 100 in record time.
Display and Sound
• 10.1" LCD wide aspect ratio
• 300 nits maximum brightness
• 1280 x 800 high resolution
• View angle: 170 x 170
• Built-in stereo speakers 1 W x 2
• HDMI output to external display
Content Management
• SignApps Express
• 3rd party solution (optional license)
Open Standards Supported
• HTML5 Javascript and CSS
• Android 7.1 API
• W3C SMIL for cross-platform management
• W3C widgets for HTML delivery
• POPAI digital signage content standards, include:
• S1 (JPEG 480p baseline)
• S2 (JPEG 720p baseline)
• S4 (MPEG L2 audio)
• S5 (MP3 audio, 84 Kpbs)
• S6 (MPEG-1 SIF, 3 Mbps CBR)
• S7 (MPEG-1 480p, 10 Mbps CBR)
• S8 (MPEG-1 720p, 15 Mbps CBR)
• S9 (MPEG-2 480p, 6 Mpbs CBR)
• S10 (MPEG-2 720p, 12 Mbps CBR)
• S11 (H.294 / MPEG-4 AVC, 480p, 6 Mbps CBR)
• S12 (H.264 / MPEG-4 AVC, 720p, 10 Mbps CBR)
• E1 (PNG 24 bpp + alpha, 480p)
• E2 (PNG 24 bpp + alpha, 720p)
• E4 (VC-1 / WMV9, MP@ML, 720p)
• E7 (MPEG-4 ASP, 480p, 10 Mbps CBR)
• E8 (H.264 / MPEG-4 AVC, 1080p, 20 Mbps CBR)
HTML5 Support
• Widgets for calendar, clock, news, and web page integration
• HTML5 technology including CSS and Javascript
• Chromium-based browser engine, same as Google Chrome™
Advanced Signage Features
• Remote commissioning
• AlwaysOn, AppLock to prevent unauthorized access
• StrongCache for continuous playback even when network is not available
Connectivity
• Wi-Fi: 802.11 b/g/n
• Ethernet 10/100 BASE-T
• 3.5 mm analog stereo audio out
• USB 2.0 x 2
• Micro USB for ADB
• Optional 3G / 4G mobile module via USB
Mounting Options
• Built-in VESA compatible 100 mm x 100 mm posts
• Built-in VESA and flush mount
• PGM-001 glass mount
• PTM-101 VESA tilt mount
• PVK-102 pivot table stand
• PWM-040 window mount
Supplied Accessories
• Table stand
• Adapter
• Power plug
• Vandal-proof I/O bracket
• Hardware quick guide
Power Requirement
• Input: 100 - 240 V, 50 - 60 Hz, 0.5 A max.
• Output: 12 V, 1.5 A
• UL / CB certified power supplies
• Interchangeable connector system includes US plugs (optional for EU, UK, and AUS plugs)

Environmental
• Operating temperature: 0 °C to 40 °C
• Humidity: 10 % to 85 % @ 40 °C non-condensing
Dimensions for Product & Package
• Display size (mm): 269.88 x 170.77 x 28.5 (10.62" x 6.72" x 1.12")
• Display weight (g): 692 (1.52 lbs)
• Individual package size (mm): 336 x 100 x 227 (13.2" x 3.93" x 8.93")
• Outer carton size (mm): 695 x 260 x 530 (27.36" x 10.23" x 20.86")
• Units per outer carton: 10
Certifications
• CE / FCC / IC / RCM
Warranty
• 1-year limited parts & labor* (varies based on region, contact sales for more details)
Get in touch now to learn more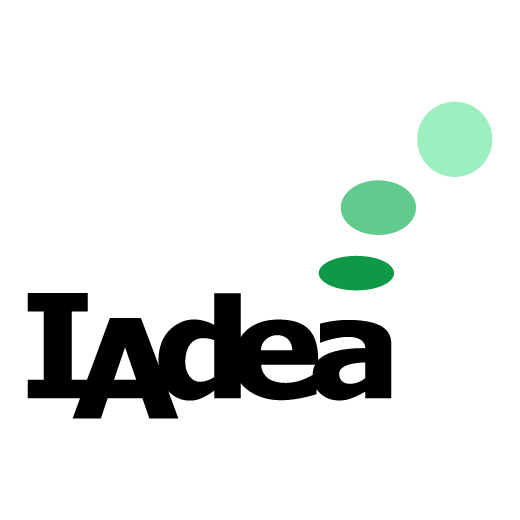 IAdea is a recognized pioneer in the global digital signage market since 2000. It creates innovative, commercial-grade digital signage media players and integrated displays. By focusing on partnership, IAdea created one of the industry's largest ecosystems around open standards across a wide variety of business markets. It aims to provide exceptional customer service through its worldwide locations.
Please provide your contact information below and our expert will get back to you as soon as possible. You can also contact us by e-mail.
Copyright © 2000-2023 IAdea.
All Rights Reserved.