Digital signage technology is transforming today's workplace by turning it into a pleasant and productive environment for both visitors and employees. From the moment a person first enters the space, the experience in finding her way through the corridors, to the actual completion of work or long distance meetings, digital display technologies help today's workers make the best out of the space by eliminating inefficiencies and raising productivity.
IAdea provides a full range of products in the workplace, including digital signage media players, infinite video walls at the reception, wayfinding kiosks in hallways, and room signs outside of busy meeting spaces. We enable you to build the most effective workspace for tomorrow's teams.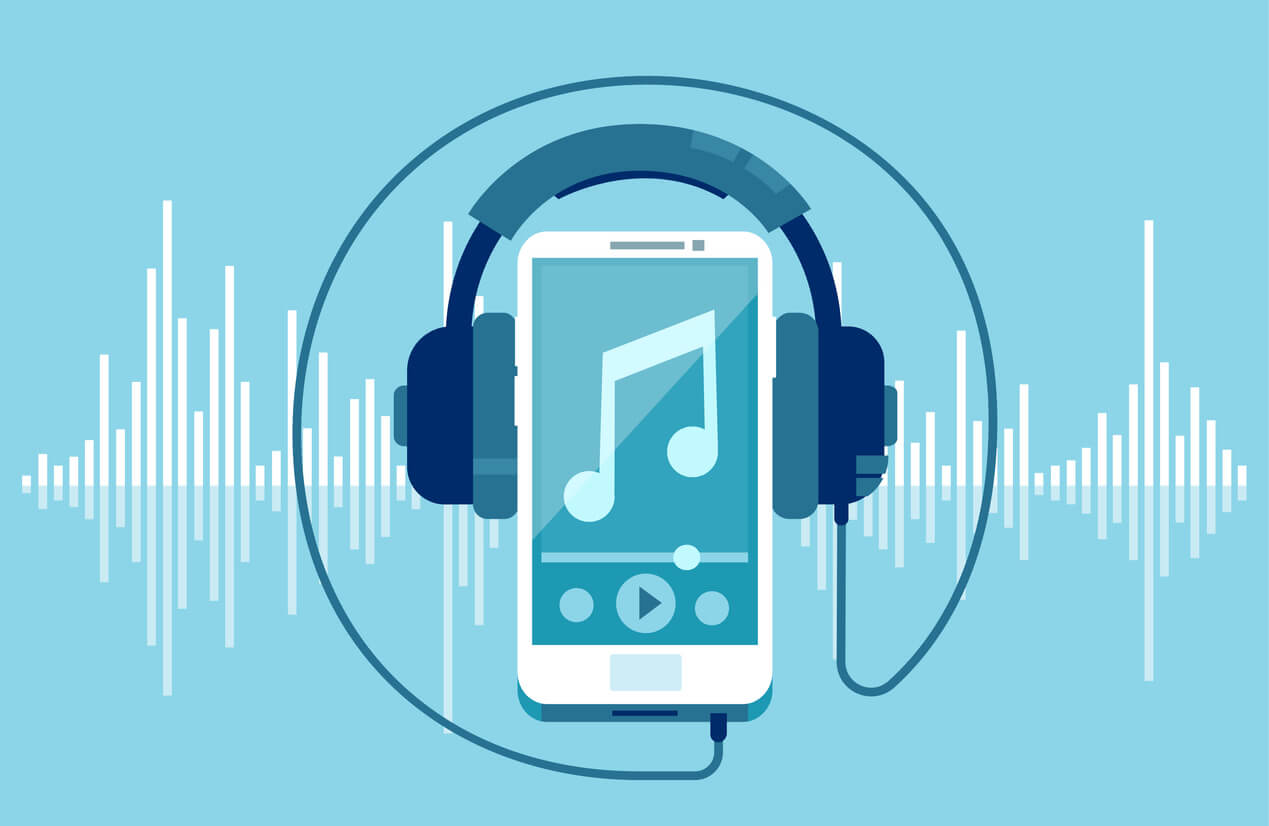 Listen to this podcast from Michael Przytula, his experiences with IAdea room booking panel on the value they bring and the issues they help you avoid. He even shares a small experiment you can try in your office to see if it'll add value to your specific workplace and office culture.
Wondering whether to spend the money deploying meeting room panels in your office? Are they necessary, or just a pricey tech toy to hang outside offices on fancy floors?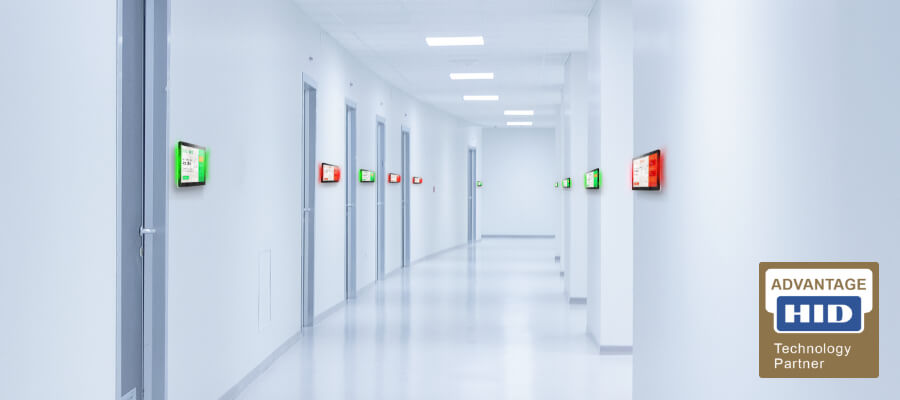 IAdea is a pioneer in the digital room sign market, automating the meeting room management process for dozens of Fortune 500 clients at hundreds of office locations globally. IAdea's products feature high-brightness interactive touch panels with integrated LED light bars to allow spotting available meeting rooms from a distance. Specialized mounting options allow the screens to completely fit in with interior design of high-end buildings. Remote device management software drastically reduce the total cost of ownership and maintenance down time for the always-on enterprises.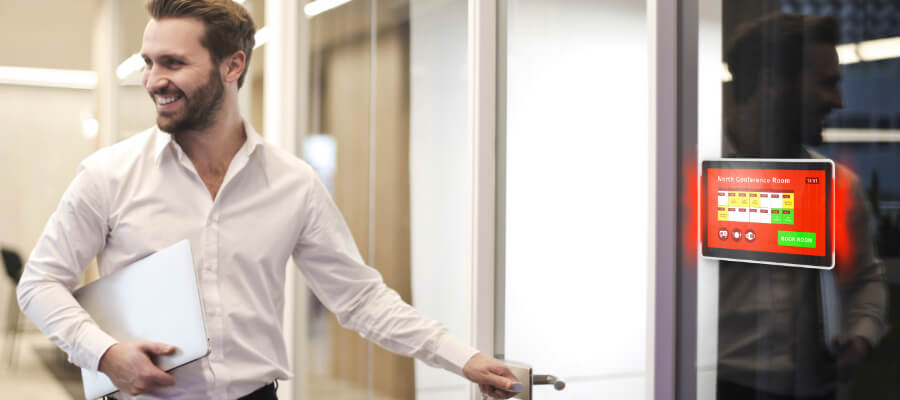 The premium space in an office building must be fitted with top-of-the-line technology to empower the making of executive decisions in a timely fashion. IAdea provides large format room management signage for the display of integrated information. The enlarged display space allows vital corporate KPI charts to be shown on the desks and walls of the busy executive, supplying real-time information to facilitate optimal decision making.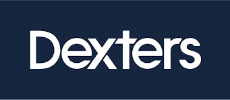 Dynamic Video Walls For Dexters London Estate Agents
Dexters is London's leading independent estate agency. With 28 offices in Central London, and over 60 across the wider London area, these property experts have developed a solid reputation for integrity and professionalism…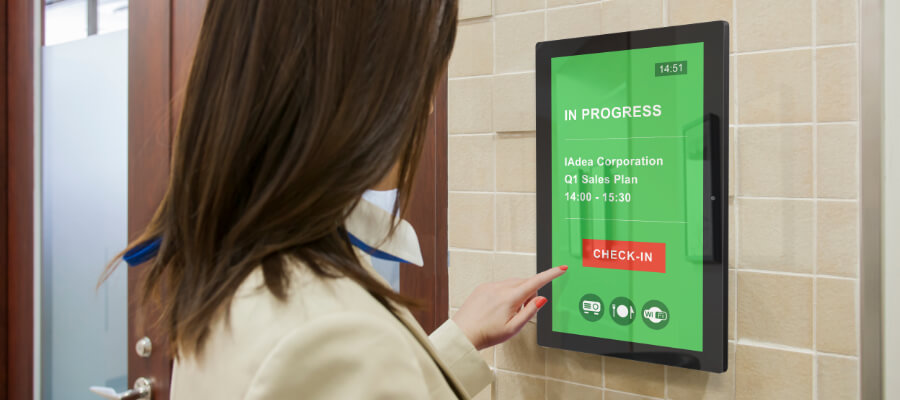 Finding a meeting venue or dynamicly assigned workspace in a corporate or learning environment is made easy with IAdea's integrated display products. With a high brightness and wide view angle signboard, attendees can easily see their destination from a far or, physically, browse through the facility directory to find their way. When there are no events scheduled for the venue, interactive signboards are perfect for displaying event promotions, corporate announcements, and facility information.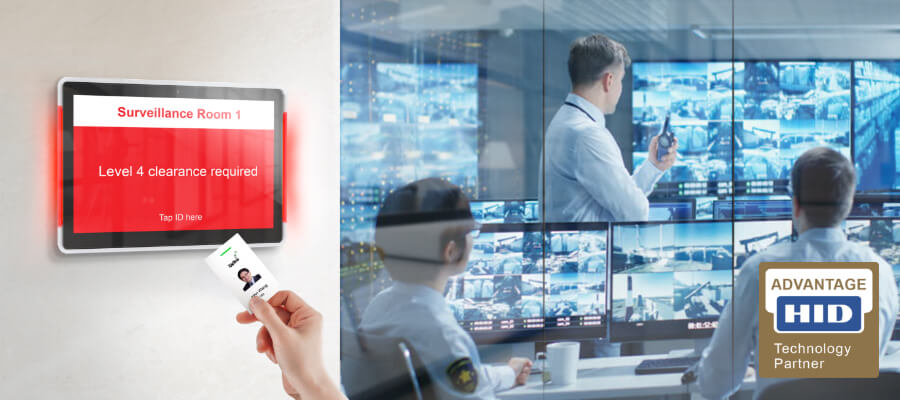 Privacy and security are make-or-break topics for the enterprise. As the world's first HID certified hardware provider of integrated displays, IAdea is committed to security through tight system integration. Whether its the government or Fortune 500 companies, ensure a safe and secure workplace for your on-site staff and visitors by implementing the best-in-class access authentication and credential management system to protect our customers sensitive data and high value assets.
No Results Found
The page you requested could not be found. Try refining your search, or use the navigation above to locate the post.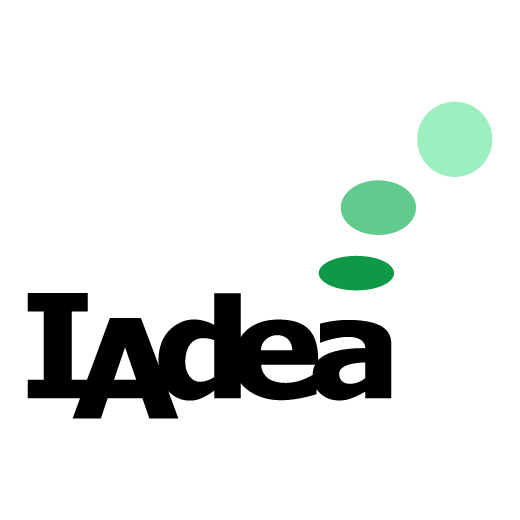 IAdea is a recognized pioneer in the global digital signage market since 2000. It creates innovative, commercial-grade digital signage media players and integrated displays. By focusing on partnership, IAdea created one of the industry's largest ecosystems around open standards across a wide variety of business markets. It aims to provide exceptional customer service through its worldwide locations.
Please provide your contact information below and our expert will get back to you as soon as possible. You can also contact us by e-mail.
Copyright © 2000-2023 IAdea.
All Rights Reserved.