Elevate your customers' shopping experience with vibrant, informative, and engaging visual communications. Dynamic digital signage delivers an increased ROI with engaging advertisements that promote in-store sales and future promotions prompting future visits. With IAdea's crystal clear displays located strategically throughout the facility, you can now expose your customers to your branded advertising, special offers and event information effortlessly. Create a meaningful connection to your brand for your customers through stunning 4K graphics, split-screen capabilities and engaging interactive solutions strategically deployed throughout your business.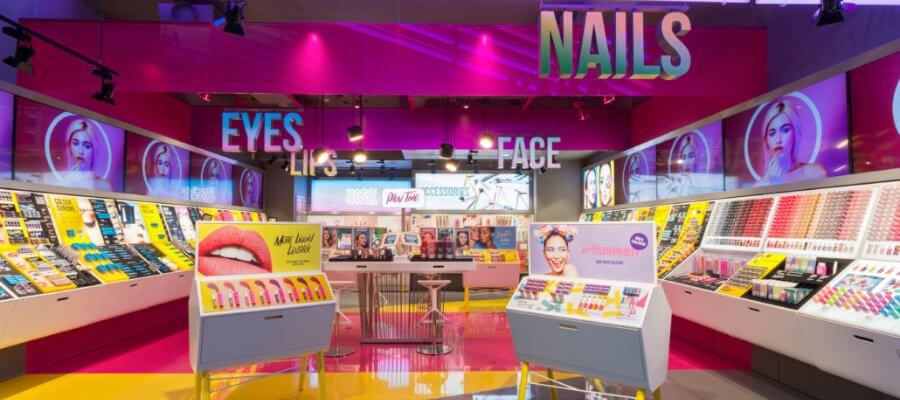 First impressions are crucial for retail brands. Through advance technologies like video walls, brands gain the opportunity to efficiently express their creativity, showcase their latest designer products, and, most important of all, help shoppers find the right product in a few seconds. With IAdea, retailers can expect a infinitely scalable video wall solution with true 4K resolution and remote content management that grows with their brand. In addition, retailers can purchase IAdeaCare to remotely manage all in-field devices.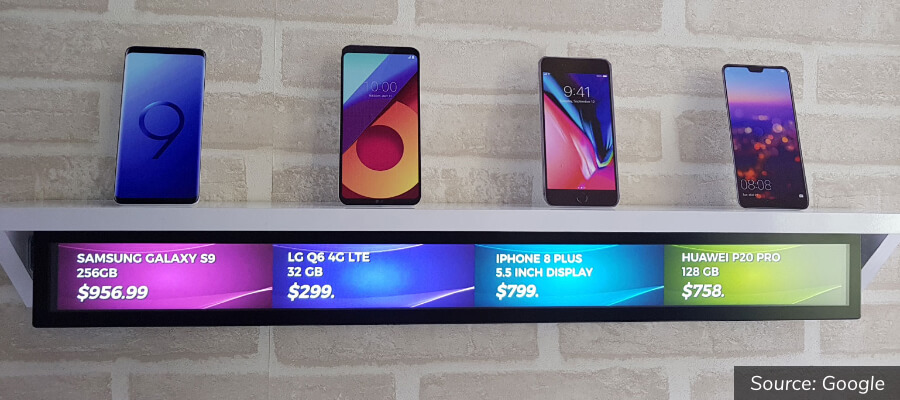 Create a new and exciting briowsing experience for your customers that is clear to see from a distance and flexible in installation for the best media content presentation. Whether its promoting the official merchandise of box office hits or the hotest shoes from the runway, IAdea stretched displays brings retail shelves to life with user-friendly content management system and commercial-grade media player which plays media content up to 4K!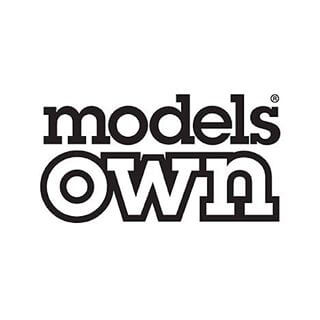 Models Own Engage Customers and Enhance its Retail Presence by Using Signagelive Digital Signage Screens
Further to the growing success of its bottleshop concept, Models Own wanted to enhance its retail presence and grow its market share by opening a flagship store that would serve both as a "beauty playground" for its customer base and as a new product launch pad.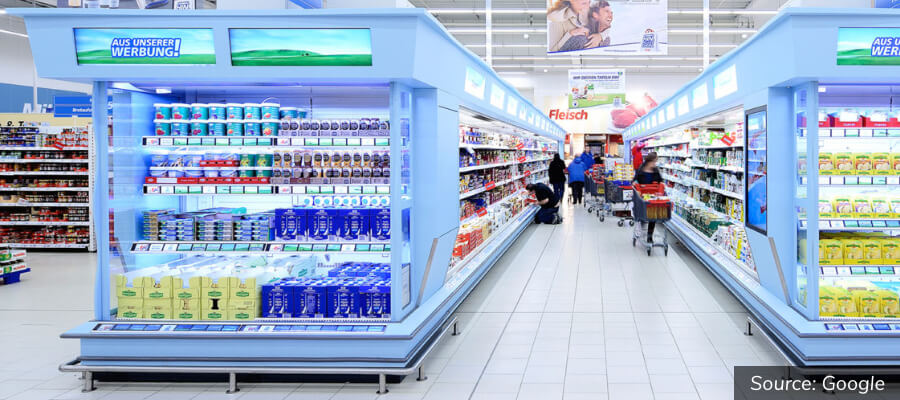 Presence is key in product promotions and in todays retail space, customers want to know what they are buying before bring it home and who the brands they are supporting really are. IAdea digital signage solution offers brands the opportunity to showcase their product and brand identity with high resolution digital advertisements and interactive product demos that leaves customers with everlasting impressions.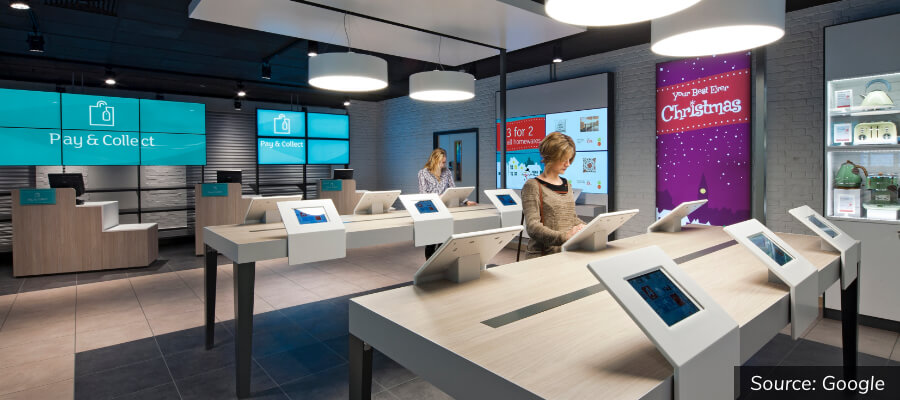 Bring convenience to your in-store shoppers by digitally showcasing all your brand products to their fingertips. Guide your customers to purchase the most suitable products by providing detailed product descriptions, high resolution demo videos, and professional product photos. IAdea offers interactive 10-inch, 15-inch, and 22-inch smart signboards to help retailers create the most personal shopping experience.
Additional digital signage applications to enhance your customers experience
Top rated product display
Customer reward program announcements
Promotion and product advertising displays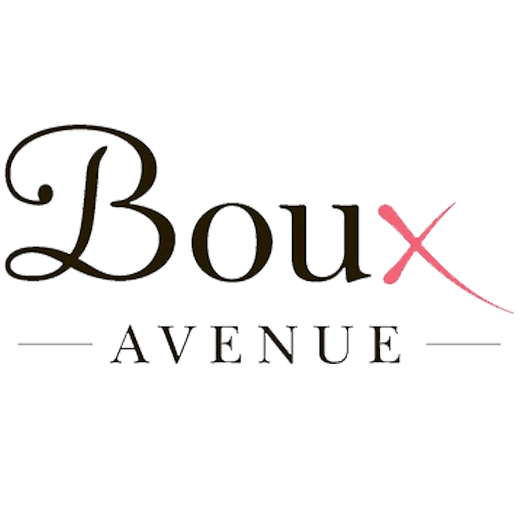 Increase Retail Store Revenue with Digital Signage
The retail store today faces unprecedented challenge from online competition. Physical stores must understand and take advantage of its strength to offer more than the virtual store in the cloud. Digital signage offers just the right tool to make the difference.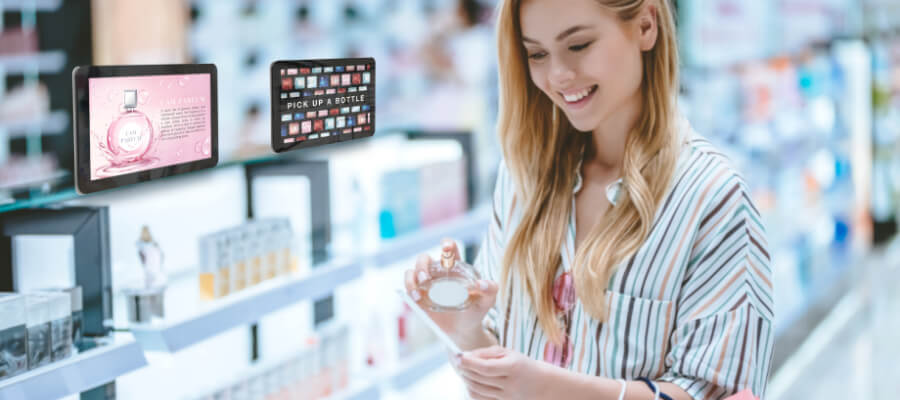 One of the best ways to create a memorable shopping experience is to allow customers to try out the product while browsing in-store. Create a greater brand impression by playing a promotional advertisement or interactive product demos when the shopper lifts a product off the platform or, even multiple product at once, to see on-screen product comparisions. Retailers can pair IAdea 4K media player and smart signboards to implement a compact lift-n-learn retail solution which easily integrates to any area of the store.
No Results Found
The page you requested could not be found. Try refining your search, or use the navigation above to locate the post.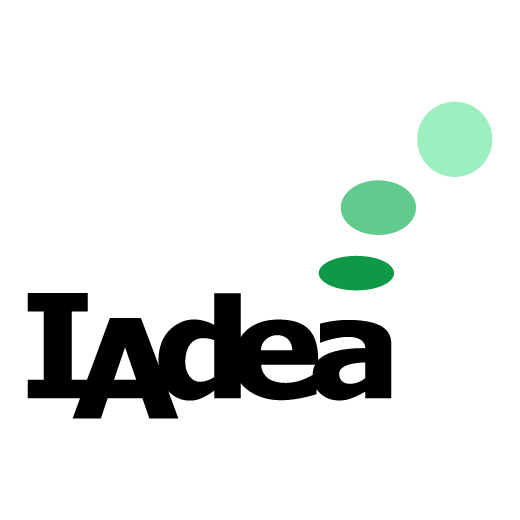 IAdea is a recognized pioneer in the global digital signage market since 2000. It creates innovative, commercial-grade digital signage media players and integrated displays. By focusing on partnership, IAdea created one of the industry's largest ecosystems around open standards across a wide variety of business markets. It aims to provide exceptional customer service through its worldwide locations.
Please provide your contact information below and our expert will get back to you as soon as possible. You can also contact us by e-mail.
Copyright © 2000-2023 IAdea.
All Rights Reserved.