Attracting Shoppers Back Into Stores:
Deploying Distance-Enabling Interactive Experiences to Drive Customer Retention, Store Sales, and Brand Loyalty
An IAdea Retail Solution Guide
The retail industry has seen a plummet in sales numbers due to the rise of a global pandemic. Non-essential stores for apparel and footwear, home and furniture, electronics, and health and beauty, especially, have been severely impacted with a 70 % to 100 % drop in sales as storefronts worldwide are forced to close for months at a time.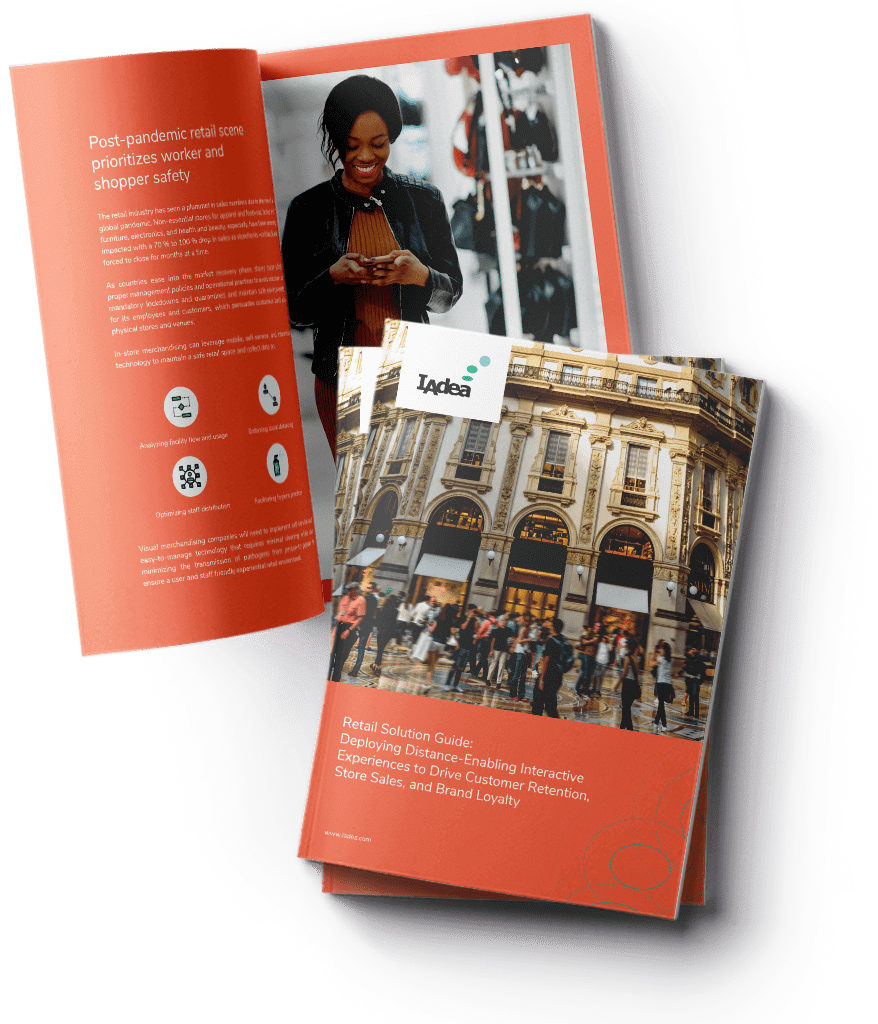 As countries ease into the market recovery phase, stores must adopt proper management policies and operational practices to avoid voluntary or mandatory lockdowns and quarantines and maintain safe environments for its employees and customers, which persuades customers back into physical stores and venues.
Complete the form to download this free retail solution guide…
In this retail solution guide, you will learn:
How retailers and brands can leverage visual merchandising companies and advanced display, sensor, augmented reality technology to create unique shopping experiences that turn shoppers into fans.
How to take advantage of touchless interactive point-of-purchase merchandising displays such as pop-ups and small-format kiosks, detect-and-recommend displays, and standalone end caps to balance social distancing and immersive retailing.