IoT and Automation for The Modern Campus
An IAdea solution guide for navigating the digital transformation of the modern campus

Campus facilities managers have had to think on their feet and radically adopting how they operate. Challenges are not only limited to championing a safe and healthy environment; students are expecting more than ever before from their campuses in supporting their newly acquired dynamic learning styles.
With new technologies at the disposal of facilities managers, it's an exciting time in the digital transformation of education.
The latest trends in education's digital transformation

How to deploy IoT for greater automation on campus

Making the right tech choices for an enhanced learning experience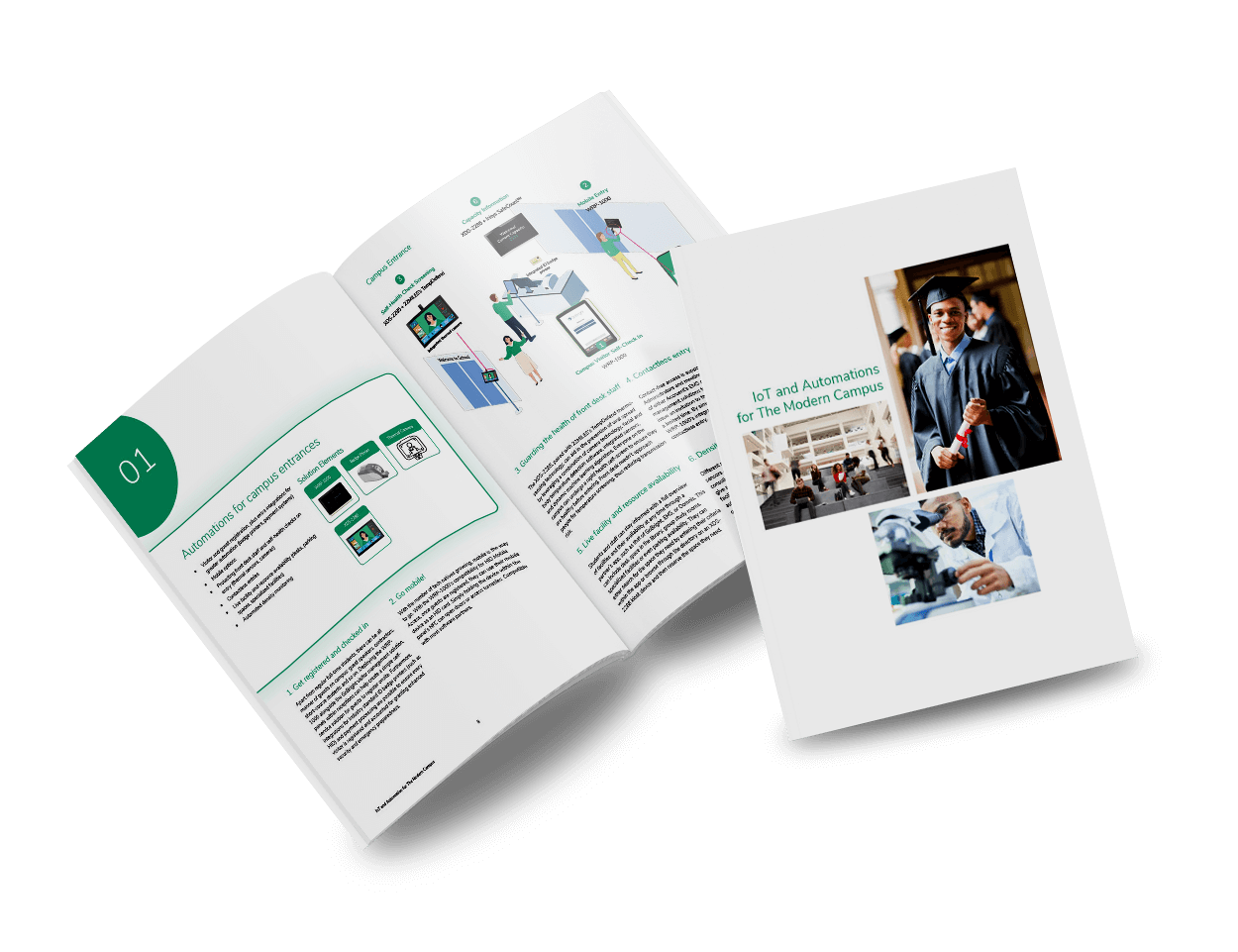 In this solution guide, you will learn and have access to:
Get to know the trends leading in digital transformation of educational institutions right now.
Discover the tools and tech than can ensure your the success of your digital transformation initiatives.