Physical Access Control
Organization can improve workplace safety by integrating with conventional door locks to enforce workplace safety policy like limiting entry to only approved meeting attendees and prevent unauthorized access during turnaround times between reservations.
IAdea 10" Panels
IAdea 15" Panels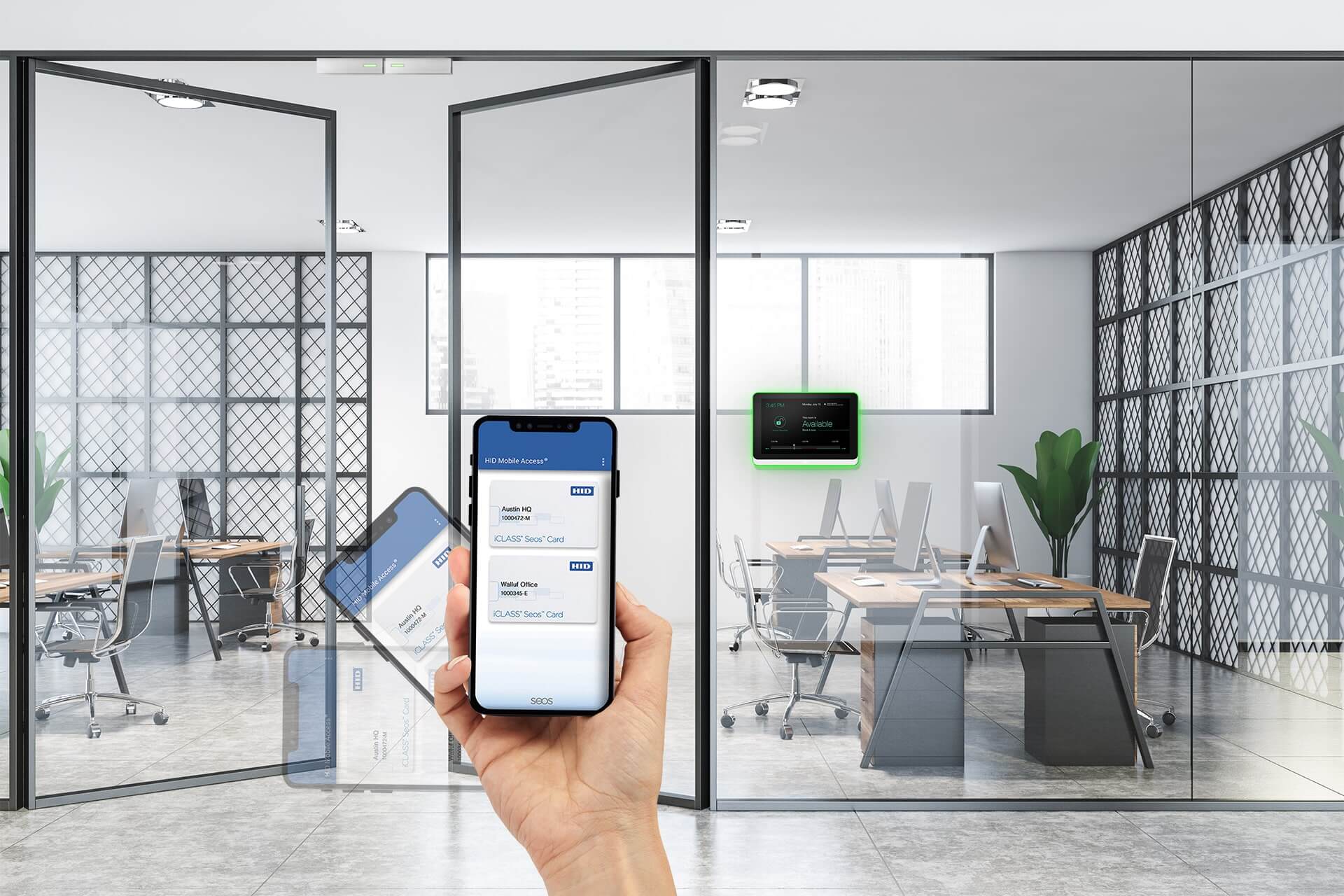 HID Mobile Access® enables the convenience of using smartphones to open doors through simple gestures like a quick "Tap" and "Twist and Go." For organizations looking to upgrade their workplaces into modern, professional, and mobile-first powerhouses, this is the perfect access control solution.
QR Code is fantastic for regulating time-sensitive access for visitors, contractors, and rotating staff. Organizations can quickly implement a QR Code access management system with just a computer, printer, and some paper. For a more mobile-first approach, email the QR Code to the visitor before entry, and voila!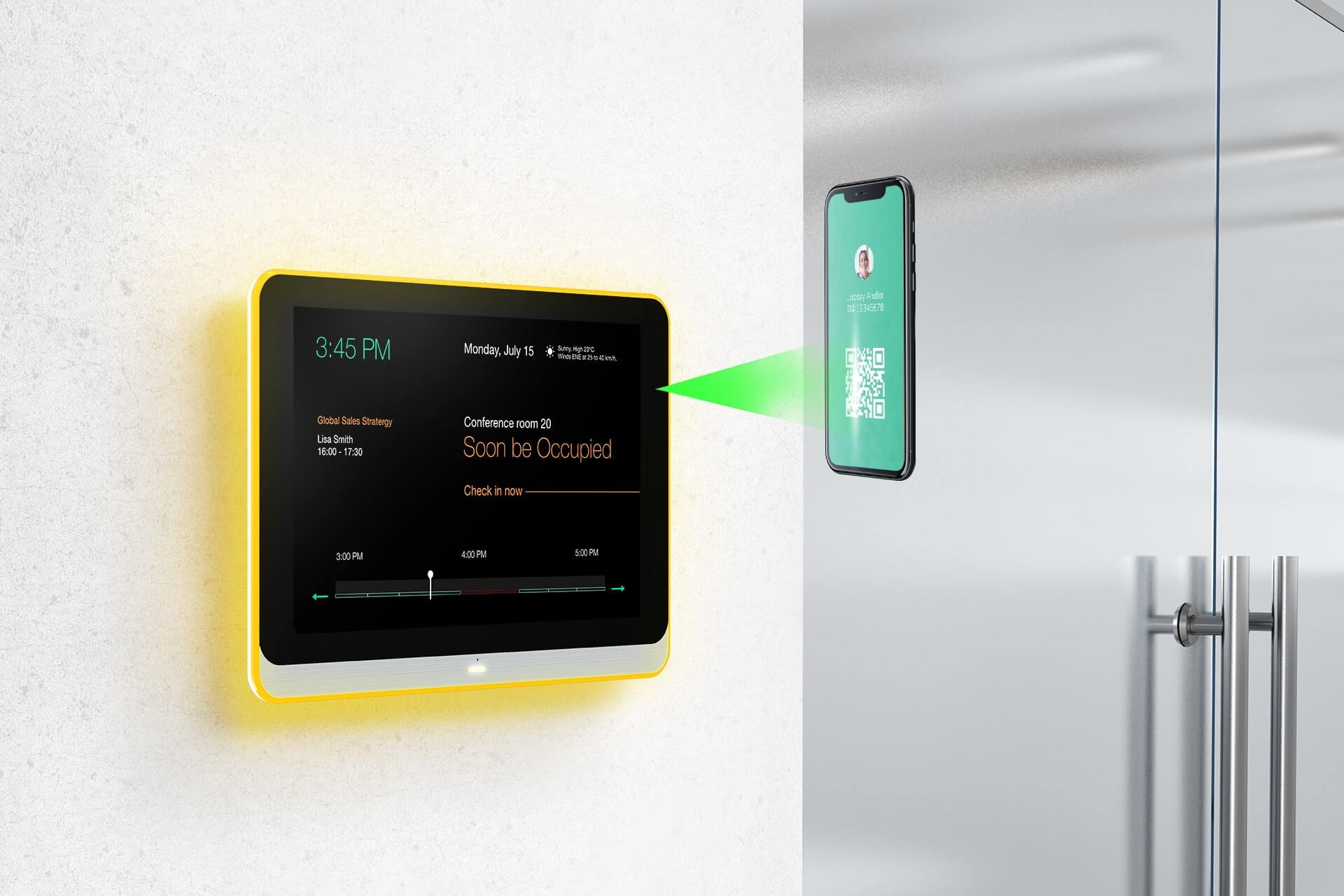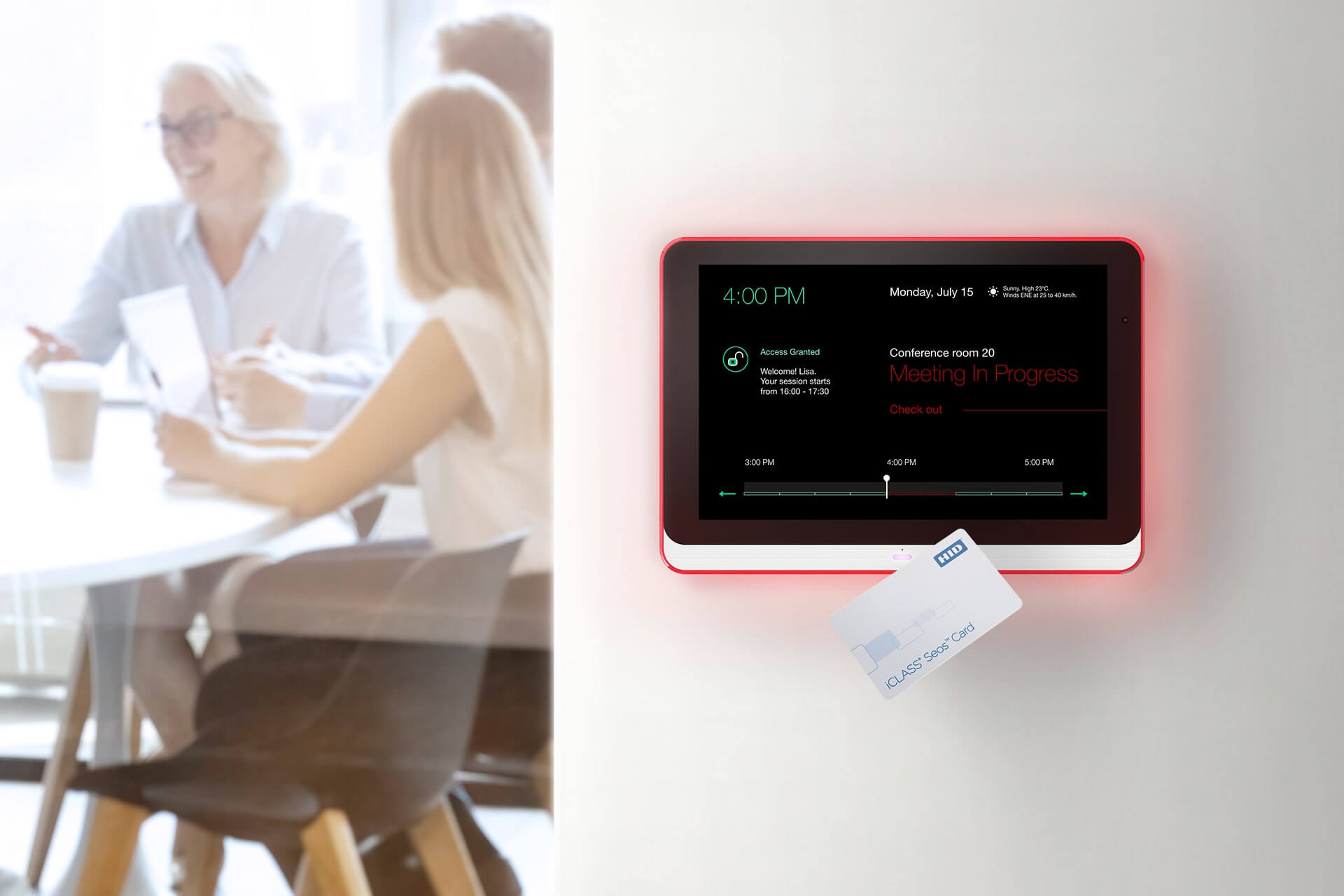 ID badge authentication is quick, intuitive, and secure for on-site booking, checking-in, and checking-out. Speed is the key in booking the most suitable meeting rooms and open workspaces. When a room jumps out while browsing through the booking schedules, a quick tap to validate ID, and it's reserved!
Physical Access Control Port Comparison
| | Wiegand | RS-485 / GPIO |
| --- | --- | --- |
| What is it? | Physical access control de-facto standard | General-purpose data protocol |
| Protocol completeness | Physical + logical layers | Physical layer only |
| Compatible with existing access control systems | Yes | No |
| Standardized status light | Yes | No |
| Standardized audible alert | Yes | No |
| Ease of integration | Easy | Hard |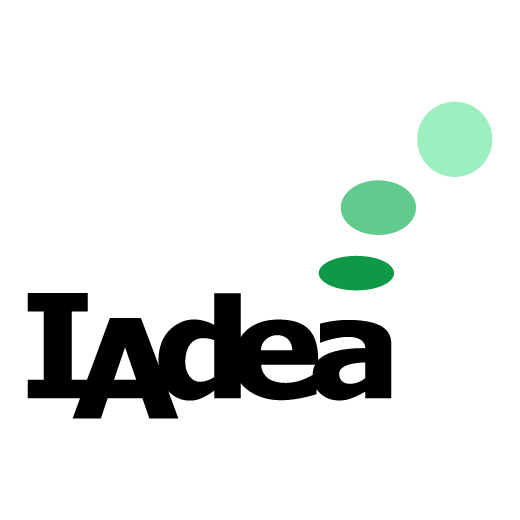 IAdea is a recognized pioneer in the global digital signage market since 2000. It creates innovative, commercial-grade digital signage media players and integrated displays. By focusing on partnership, IAdea created one of the industry's largest ecosystems around open standards across a wide variety of business markets. It aims to provide exceptional customer service through its worldwide locations.
Please provide your contact information below and our expert will get back to you as soon as possible. You can also contact us by e-mail.
Copyright © 2000-2023 IAdea.
All Rights Reserved.