Facility Fusion 2022
Partner Breakout Session: What's Now and What's Next for Smart Buildings?
4/28/2022 11:00 AM – 12:00 PM 
Technology is deeply woven into the very fabric of our everyday society, and the real estate industry is no exception.
In fact, technology is dramatically impacting how facility managers do their jobs, how they operate properties, and how they will continue to do so in the future.
Occupancy detection, location-based services, mobile apps, smart building automation, real time data and integration with business applications are in high demand — leading to new innovations in artificial intelligence, machine learning, and digital twins.
In this presentation, learn about what's critical now in smart building technologies, the value smart building solutions bring to owners, operators, and occupants, and prepare for what's next!

In this private session, you will learn and have access to:
Provide knowledge of new FM technologies that enable data-driven insights around building operations.
Understand the components that go into a smart building roadmap and learn how to develop a short and long term strategy.
Learn how IoT technologies can provide valuable real time data for building automation and predictive operations.
Evaluate your current facility technology stack and develop a short and long term smart building strategy.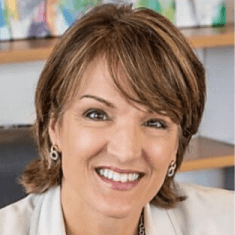 Darlene Pope
President of Planon North America
Darlene Pope is President of Planon, North America, overseeing all aspects of business operations for the world's leader in integrated real estate management solutions. With more than 30 years of experience in commercial real estate, technology, and smart building consulting, she is a globally recognized subject matter expert and visionary in the smart building industry.
Prior to Planon, Pope served as Global Lead for Smart Buildings and Digital Workplace at WeWork, and as EVP/Managing Director and Global Practice Lead for JLL's Smart Building Practice. She was also the founder and CEO of CoR Advisors®, a woman-owned small business, specializing in technology consulting for commercial and corporate real estate, which was acquired by JLL in 2015.
Pope is a passionate advocate for the application of leading-edge technology in buildings and is an inspirational author and speaker on digital transformation and the future of work.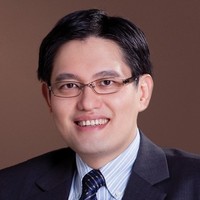 John C. Wang
Co-founder and CEO of IAdea Corporation
John Wang is co-founder and CEO of IAdea Corporation, a company focused on transforming the world with digital signage technologies. IAdea's products deliver the next-generation Smart Workplace, Smart Transportation, and Smart Retail. Its innovations are licensed and distributed by leading brands globally. Large-scale digital signage deployments around the world are often built with IAdea technology.
Passionate about the current and future development of the digital signage industry, Mr. Wang co-founded the Web-based Signage Business Group at the World Wide Web Consortium. He currently serves as the Vice Chairman of the Digital Solutions Multimedia Asia (DSMA), a non-profit industry group comprising of over 200 member companies throughout Asia.
Mr. Wang led IAdea to receive several industry recognitions, including Red Herring's Asia 100 Award as an innovative and fast-growing company.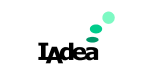 Where?
Renaissance Austin Hotel
9721 Arboretum Blvd, Austin, TX 78759
San Marcos Conference Room (Plaza Level)