Heighten your hotels presence with IAdea's digital signage solutions. An enhanced communication method in your organization will simultaneously boost employee efficiency while increasing guest satisfaction. Disseminate timely information and schedules, advertise hotel branding and specials offers, and supplement overall guest services with strategically placed wall and tabletop digital signage. The result of an exceptional customer service experience being enhanced with visual communication is often higher spending, repeat business, referral sales and an increase in overall revenue.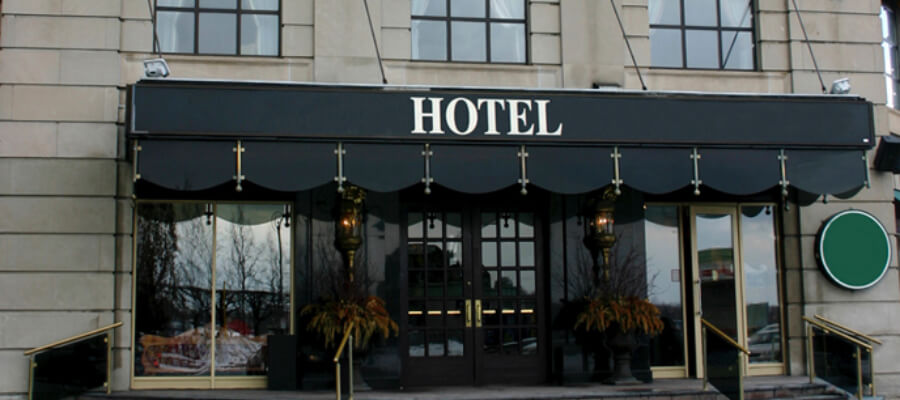 Digital Signage for Hospitality
IAdea Media Players and Signboards are the perfect solution for guest facing signage throughout your entire property – no matter if you're a small hotel, the largest resort, cruise ship or convention center. IAdea's robust and durable players are built to run around the clock, ensuring your signage looks great even for the weary traveler arriving at 2am. We have you covered with solutions for everything from your touch based Go-Boards, check-in kiosks, elevator signage, meeting room signs, and more.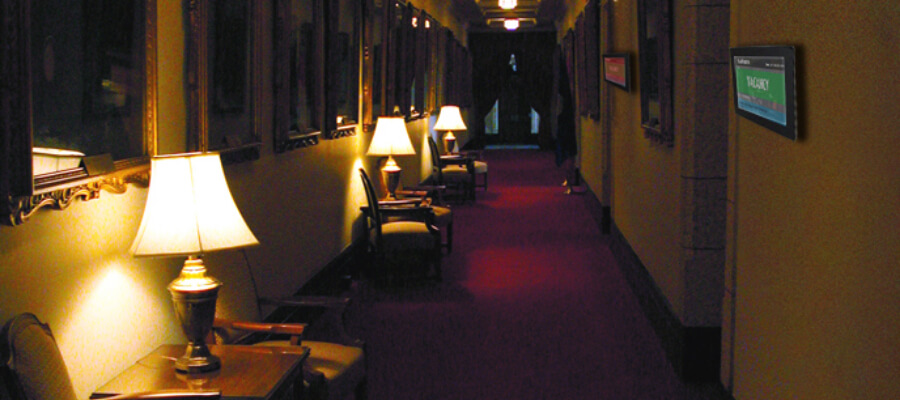 With the XDS-1078 Signboard, you can display up to date event and meeting listings right outside each room throughout your property. Using HTML5 or an advanced CMS you can automatically connect on-screen content to your facility planning system so meetings and event information automatically updates as your schedule changes.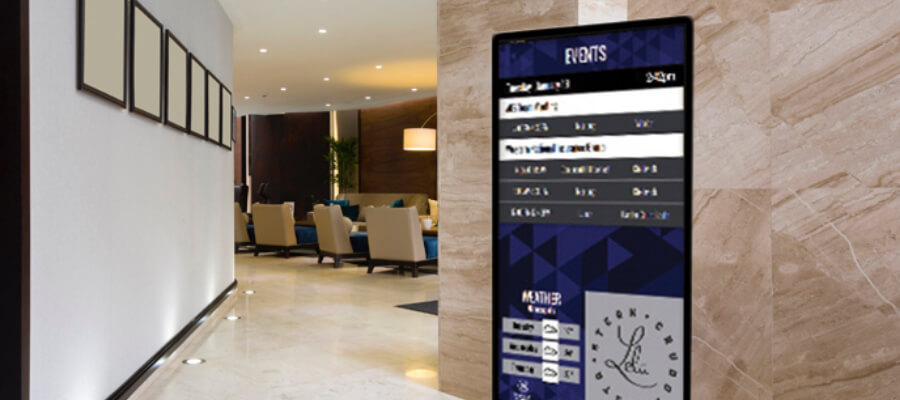 Keep Hotel Guests Informed
IAdea's XMP-6250 is the perfect work-horse player for hospitality and guest services. Use it throughout your property for dining menus, event listings, or for video walls and focal point signage. Designed for 24/7/365 operation, the XMP-6250 includes a self-recovery mechanism to keep it running without any employee intervention, allowing you to concentrate on your guests and not your technology.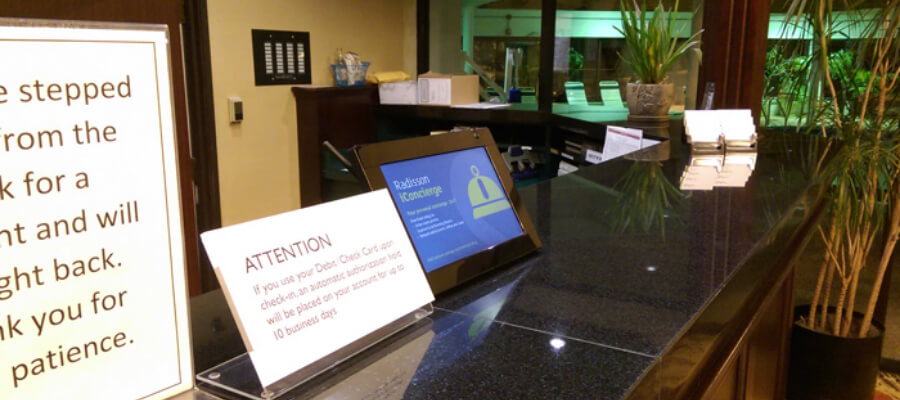 Surveillance and Security Control Room
A must-have for large corporations! Audio-visual (AV) and IT infrastructure staffs become more productive using IAdeaCare that helps them monitor potential digital screen failures, keep tracks of daily activities on their digital signage systems and respond quickly to failing equipment. IAdeaCare also offers intelligent system-wide data analysis highly useful for managing overhead cost. Learn about IAdeaCare, our device management tool today.
A comprehensive set of video walls at corporate office control rooms collect and monitor footage from IP-based surveillance cameras, keeping the workplace secure and increasing efficiency for AV/IT staff. IAdea true 4K, high-performing media player XMP-7300 equipped the video walls at control rooms with high-resolution, stutter-free video input streaming.
Additional digital signage applications to enhance your guest experience include
Spa and salon services and specials
Personalized welcome messages for conference group
Interactive concierge services
Hotel loyalty programs and registration benefits
Global sister property exploration
Casino schedules and promotional events
World news, weather information and traffic updates in real time
Show and entertainment schedules
Digital art galleries featuring local artists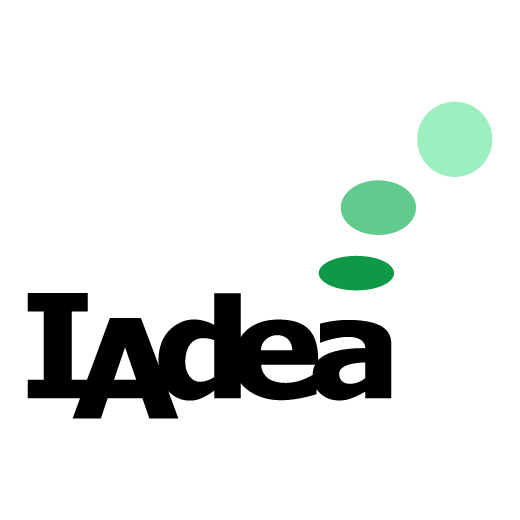 IAdea is a recognized pioneer in the global digital signage market since 2000. It creates innovative, commercial-grade digital signage media players and integrated displays. By focusing on partnership, IAdea created one of the industry's largest ecosystems around open standards across a wide variety of business markets. It aims to provide exceptional customer service through its worldwide locations.
Please provide your contact information below and our expert will get back to you as soon as possible. You can also contact us by e-mail.
Copyright © 2000-2023 IAdea.
All Rights Reserved.