Digital signage made easy!
Easyscreen.tv gives you full control over your digital signage. Use its software platform to create and manage all of your content online quickly and simply. It's super user-friendly, but capable of creating powerful and engaging content. By using the software, you can select when and where your different clips will be played. You can create playlists and put them on a loop. However, it's also possible to be more specific by choosing certain times and days.
You don't need to worry about content creation either. It has the tools to help you create content from scratch, hundreds of templates to which you can add your own logo and style or one of its designers will create content for you! You'll be able to create and display content that matches your location and customers' needs and preferences. Any clip that you create will be stored online, so you can easily customize and use them again in the future. You're in control. With Easyscreen, digital signage is accessible to all businesses. Visit our website to find out more about us and our free software demo.
But Easyscreen doesn't just offer software. Easyscreen is a one-stop-shop digital signage service, which means that all of our customers' needs are taken care of. We also prove them with the best hardware and take care of the maintenance afterwards. Our support team is always happy to help. We only want to supply our customers with the best hardware, which is why we've partnered with IAdea.
Visit us at //easyscreen.tv/en/ 
Hardware and software integration for a 100% experience: easyscreen.tv's digital signage platform and IAdea media players
Easyscreen.tv's is:
Fun to work with
Easy to understand
Creates the WoW effect
IAdea's media players are:
Robust and reliable

Plug & Play

Manageable via the internet
Together they form the best solution for digital signage and Digital Out Of Home (DOOH).
MBR-1100
Easyscreen.tv is compatible with most of IAdea's media players after they've been prepped in our office. Our standard media player offer is the MBR-1100. This media player from IAdea is Full HD 1080 and designed for direct HDMI installation right into your screen. The IAdea MBR 1100 is extremely compact and therefore easy to install and place. Remote control via internet, cable or WiFi.
Learn more about the MBR-1100 here
About Fairview
Fairview is an indoor media engagement-technology pioneer that brings indoor media to life. Every day, we immerse millions of people in superb indoor media experiences through our proven engagement platform. By fusing design, technology and content together to form an engaging experience, we're able to captivate indoor audiences.
Fairview has earned the complete trust of over 5,000 leading clients and partners in a variety of indoor environments, such as retail, office and manufacturing, leisure and hospitality, theatres, gyms, and healthcare facilities. These are all customers for whom exploring new opportunities to operate indoor engagement media are paramount.
The Fairview Indoor Engagement Platform – through our teams in our contentlab, designlab and tech lab – offers an easy user-interface, stunning designs for creatives, delivers robust operations for technicians and spot-on content configuration for marketers, all of which provides a compelling blend of indoor AV content.
After all, Fairview is on a mission to break new ground in bringing indoor media to life.
The company was founded in 1999 on a simple observation: emerging AV media technology will transform how people engage in out-of-home environments, while design, technology and content fuse together into an engaging experience to captivate indoor audiences.
The distributor agreement between IAdea and Fairview aims to strengthen the availability and logistical support of IAdea products in the digital signage industry. Fairview applies the latest innovations and digital content sensibility to various sectors and regions around the world, while IAdea consistently offers top-notch support to facilitate our designs. With the distributor agreement in place and IAdea products on our palette, we look forward to painting a bright future for our customers.
Interested in becoming a partner?
IAdea strongly believes in the industry ecosystem approach for building the best solutions in digital signage that incorporate hardware, software, content and much more.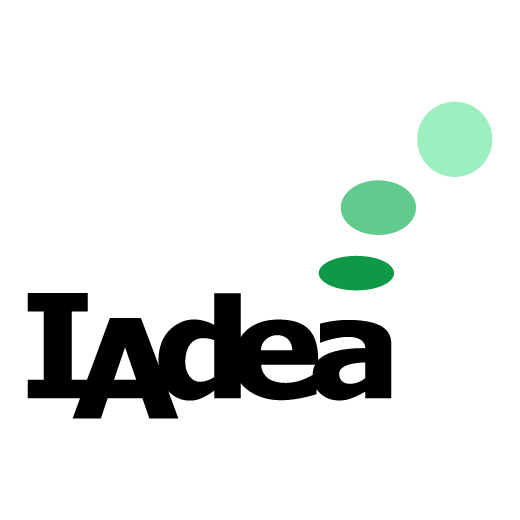 IAdea is a recognized pioneer in the global digital signage market since 2000. It creates innovative, commercial-grade digital signage media players and integrated displays. By focusing on partnership, IAdea created one of the industry's largest ecosystems around open standards across a wide variety of business markets. It aims to provide exceptional customer service through its worldwide locations.
Please provide your contact information below and our expert will get back to you as soon as possible. You can also contact us by e-mail.
Copyright © 2000-2023 IAdea.
All Rights Reserved.