Return to

Workplace Safely

:
4 Steps Every Workplace and Campus Need to Know and Do Before Reopening
An IAdea Return to Business Guide for Enterprise

In order to safely return to offices and campuses, management needs to embrace technologies that integrate with existing architecture and furniture, facilitating an environment that builds protected spaces, reduces face-to-face interaction where possible, employs a minimal shared-touch environment for all staff and creates a positive, informative atmosphere.
For remote teams, deploying technology that is accessible through cloud-based platforms enables devices that can be monitored, managed, configured, and updated remotely, retaining the best possible workflow productivity.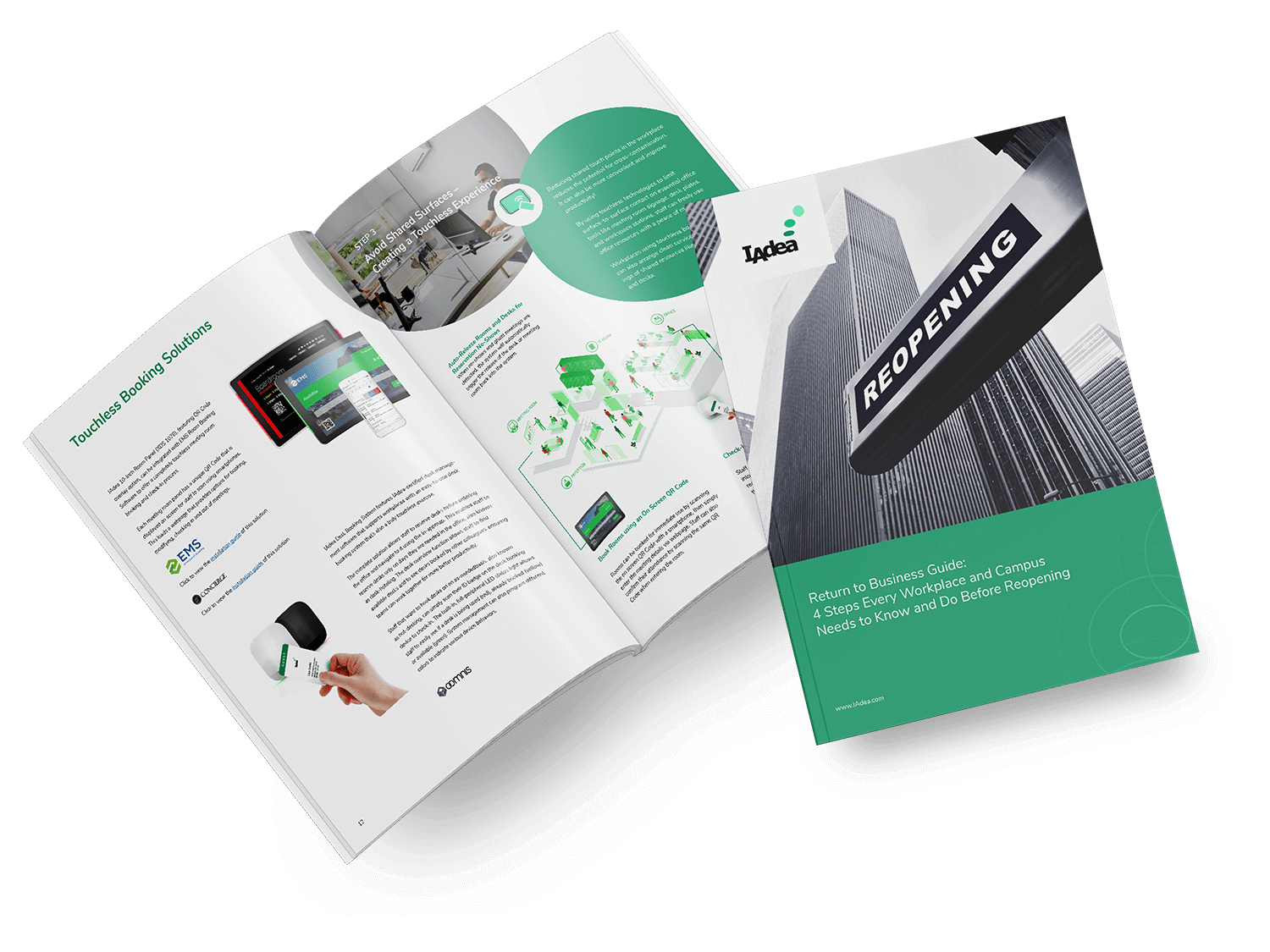 Complete the form to download this free enterprise solution guide…
In this solution guide, you will learn and have access to:
The 4 steps for organizations to safely reopen workplace: 1) Facility Safety Policies, 2) Bi-Modal Working, 3) Creating a Touchless Experience, and 4) Internal Communication System.

Look for the "Click to view the installation guide of this solution" in the integration diagrams to gain in-depth knowledge on how to deploy the solutions.