22″ Non-touch All-in-one display
IAdea 22″ Non-touch All-in-one display enables corporate and campus to announce important information without interrupting classes or meetings. With IAdea bundled content management utility allow users to update announcement anywhere, any time.
The IAdea XDS-2285 is a 22" all-in-one smart display that is part of the IAdea Digital Signage Series.
It incorporates a robust design and commercial functionality into a value-packed digital signage solution.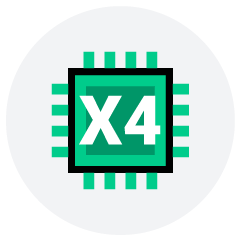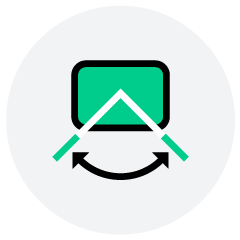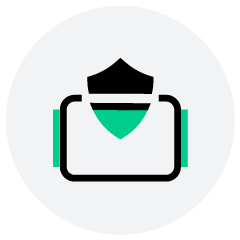 Featuring the latest wide viewing angle technology (IPS) and 250 nits brightness for the best visual experience, even from a distance. Users are also able to view images or videos being played on screen in both landscape and portrait modes.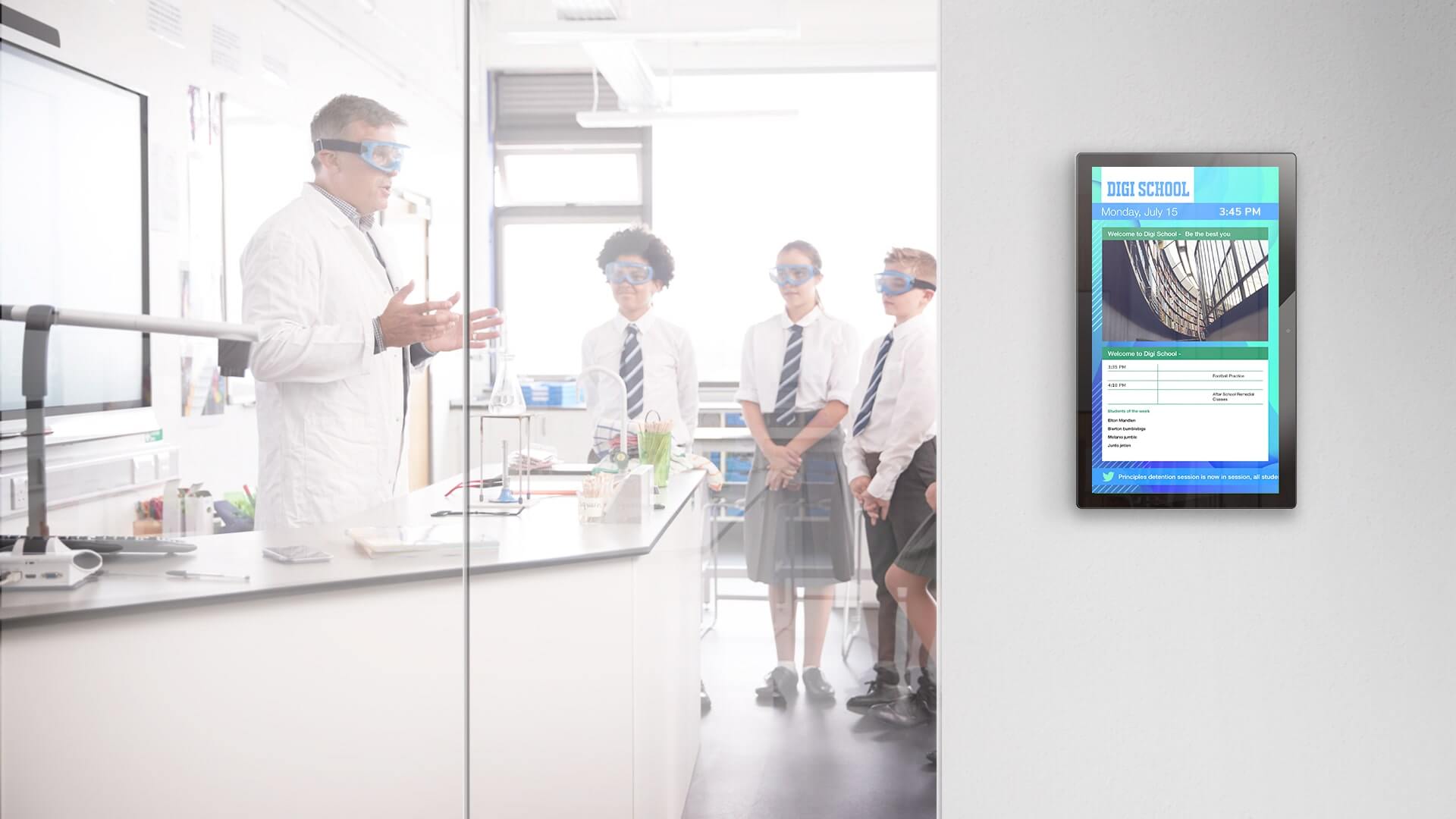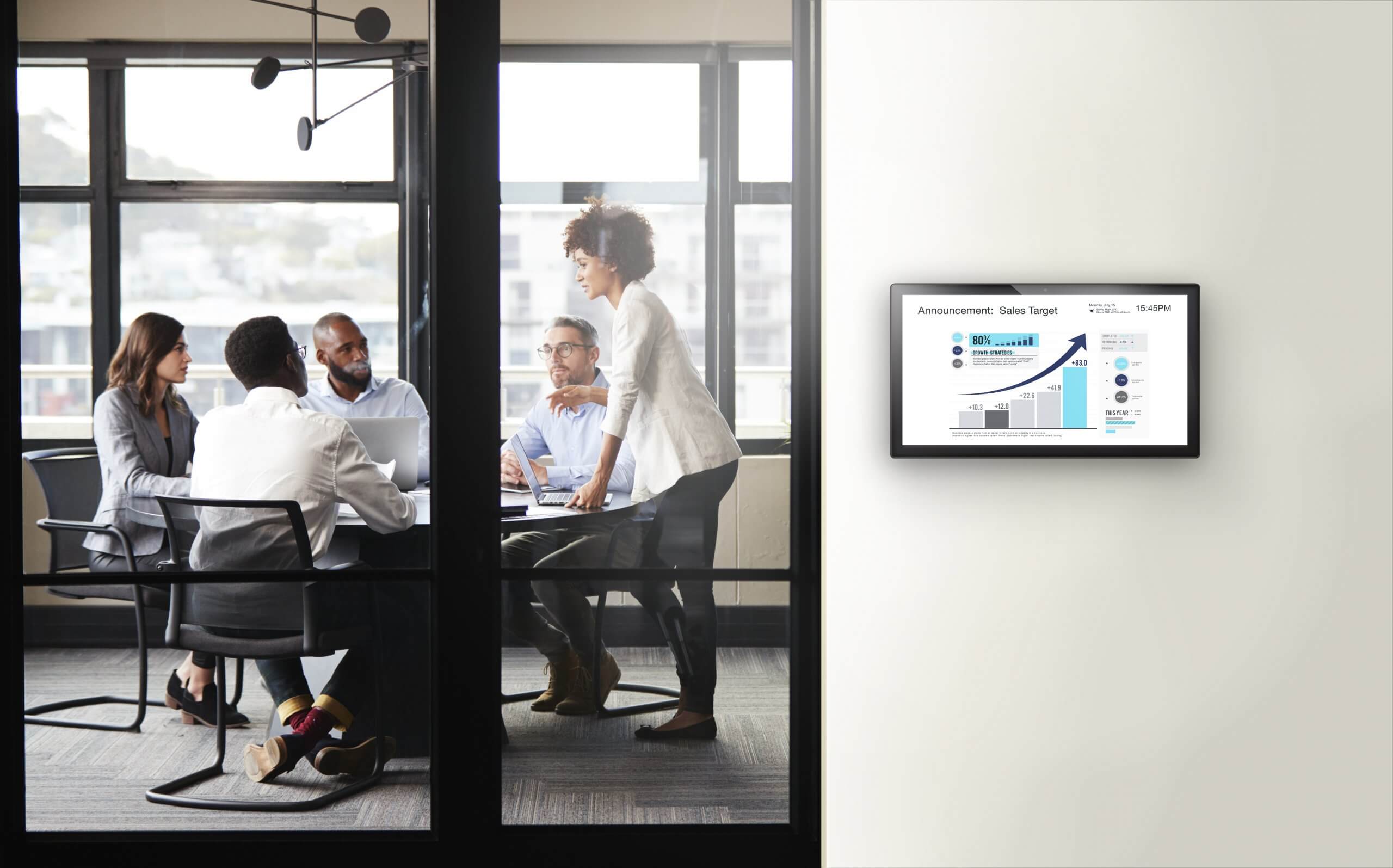 No extra cabling. Simply connect power and network, then update and control the display remotely at your fingertips. Whether you are an administrator or in management, work has gotten just a lot more efficient, productive and smarter for you.
TempDefend™ Self-Service Body Temperature Detection Station
TempDefend™ kiosks can be placed at the entrances of offices and workspaces as preliminary screening to alert management of individuals with elevated temperatures and also as a reminder for people to use masks before entering the facility. These pre-entry actions help keep everyone safe and healthy.
Easy Breezy Signage Solution
Get started with SignApps Express + XDS-2285 to quickly spin up a proof-of-concept demo and take full advantage of features available on IAdea's hardware. The cloud option provides a simple content distribution solution to enable you to grow your deployment from 1 to 100 in record time.

Display
• 21.5" IPS LCD panel
• 250 nits maximum brightness
• 1920 x 1080 (Full HD) panel resolution
• Viewing angle (H/V): 178/178
Internal Player
• Processor: Cortex-A17 1.8 GHz Quad-Core
• System memory: 2.0 GB
• Flash memory: 8 GB eMMC built-in
Video Format Supported
• H.264 / AVC up to 1080p (1920 x 1080)
• H.265 / AVC up to 1080p (1920 x 1080)
• MPEG-4 up to 1080p (1920 x 1080)
• MPEG-2 up to 1080p (1920 x 1080)
• MPEG-1 up to 1080p (1920 x 1080)
• VC-1 up to 1080p (1920 x 1080)
Image Format Supported
• JPEG up to 1920 x 1080
• PNG up to 1920 x 1080
Audio Format Supported
• MP3 up to 320 kbps
Content Management
• SignApps Express
• 3rd party solution (optional license)
Open Standards Supported
• HTML5, JavaScript, and CSS
• W3C SMIL for cross-platform management
• W3C widgets for HTML delivery
• Android 7.1 API

HTML5 Support
• Widgets for calendar, clock, news, and web page integration
• HTML5 technology including CSS and Javascript
• Chromium-based browser engine, same as Google Chrome™
Advanced Signage Features
• Remote commissioning
• AlwaysOn, AppLock to prevent unauthorized access
• StrongCache for continuous playback even when network is not available
• Multi-zone screen layout, transparent PNG overlay, and graphical scrolling ticker
• Auto-play starts playing scheduled content automatically when power is not re-established
• Automatic error recovery with built-in WDT
• Real-time clock with backup clock battery
Connectivity
• Front camera: 2MP
• Wi-Fi: 802.11 b/g/n
• Mini USB for ADB (Android Debug Bridge)
• Ethernet RJ45
• USB 2.0 x 3
• Built-in stereo speakers 2 W x 2
• 3.5 mm analog stereo audio out
• SD card slot, memory expendable to 16 GB / 32 GB / 64 GB (card replaces internal storage)
Mounting Options
• Built-in VESA compatible 100 mm x 100 mm posts
Supplied Accessories
• Power adapter
• Power cord
• I/O bracket
• Quick guide
Optional Accessories
• PVK-302 Adjustable Table Stand
Power Requirement
• Input: AC 100 - 240 V, 50 - 60 Hz, 1.5 A max
• Output: 12 V / 3 A
• UL/CB certified power supplies
Environmental
• Operating temperature: 0 °C to 40 °C
• Humidity: 10 % to 85 % @ 40 °C non-condensing
Dimensions for Product & Package
• System dimension (mm): 538 x 331 x 37 (21.18" x 13.03" x 1.46")
• System weight: 3.83 kg (8.44 lbs)
• Package weight: 5.8 kg (12.78 lbs)
Certifications
• CE / FCC / RoHS
Warranty
• 1-year limited parts & labor* (varies based on region, contact sales for more details)
Adjustable Table Stand PVK-302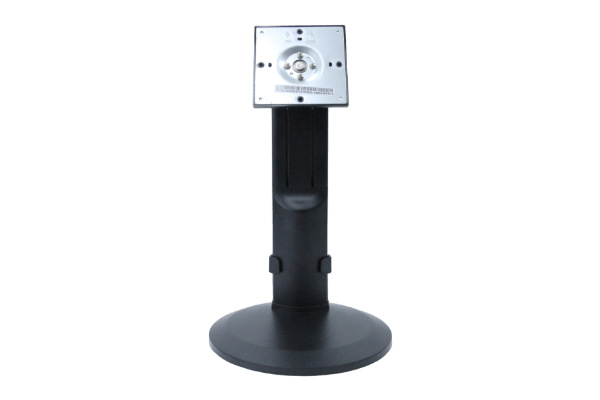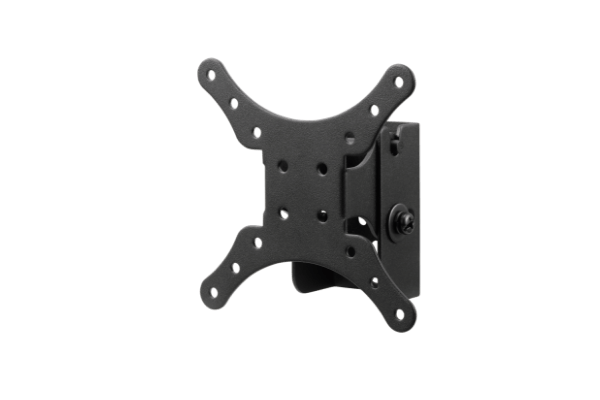 Get in touch now to learn more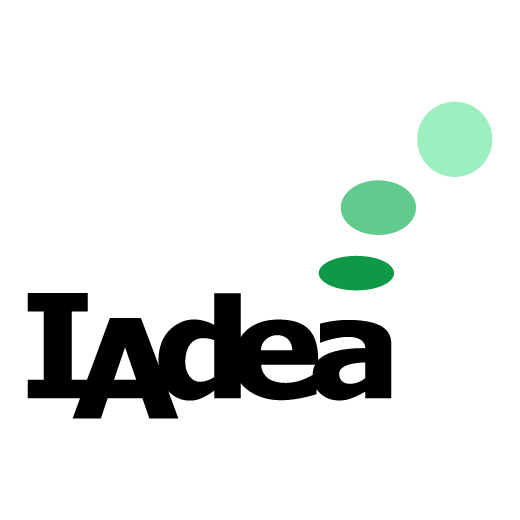 IAdea is a recognized pioneer in the global digital signage market since 2000. It creates innovative, commercial-grade digital signage media players and integrated displays. By focusing on partnership, IAdea created one of the industry's largest ecosystems around open standards across a wide variety of business markets. It aims to provide exceptional customer service through its worldwide locations.
Please provide your contact information below and our expert will get back to you as soon as possible. You can also contact us by e-mail.
Copyright © 2000-2023 IAdea.
All Rights Reserved.