Transforming Workplaces in the Digital Age with EMS and IAdea
A joint webinar
Replay of the webinar is available!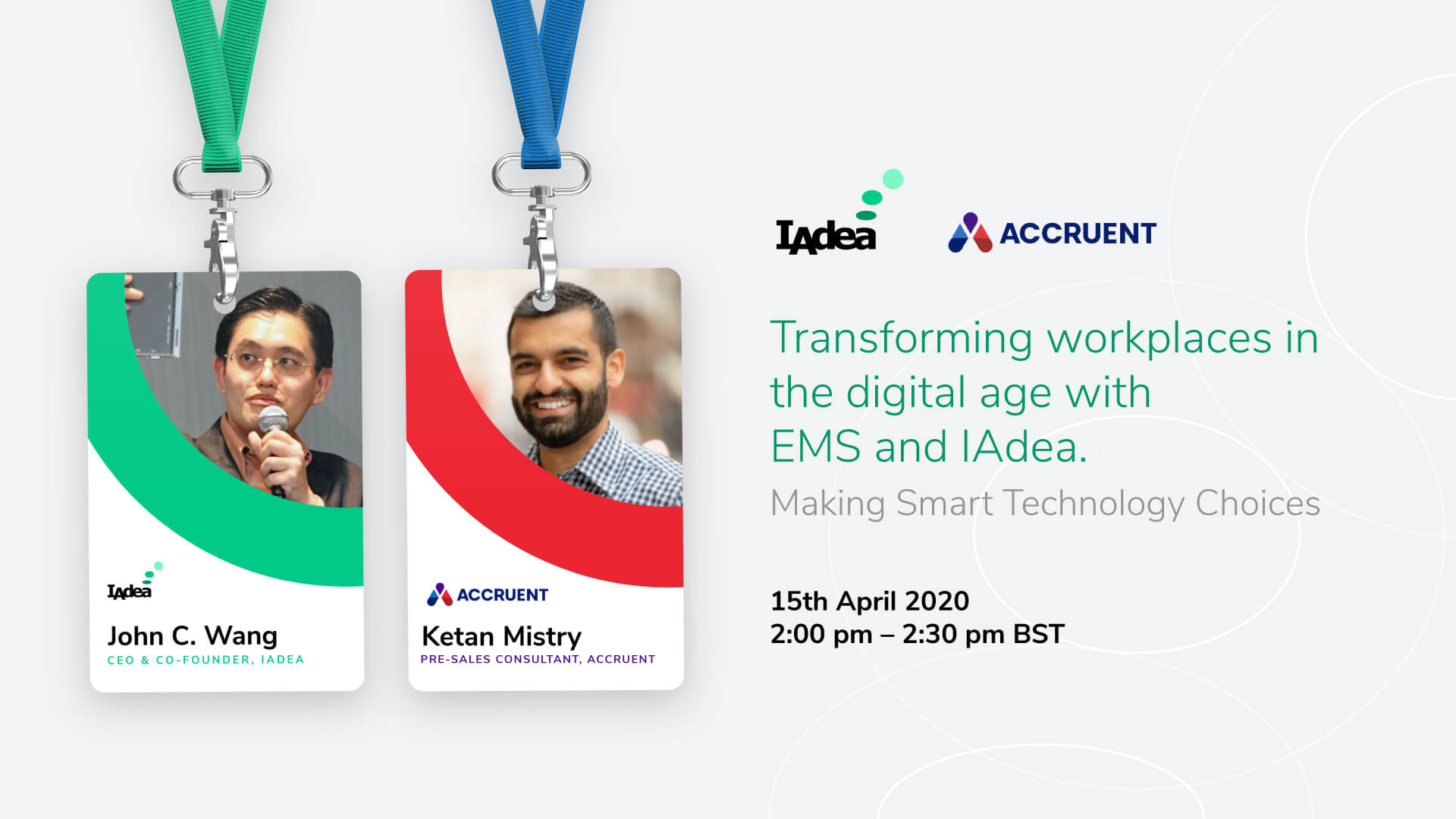 EMS is the de facto enterprise software that evolves conventional workplaces into modern workspaces. They partnered with IAdea, a leader in the digital signage space, to enable companies in facilitating dynamic work environments with a better experience for your staff and clients.
It is common to see basic consumer tablets operating in workplaces but, they are not designed for 24/7 use. By understanding the technical and operating challenges in workplace operations, gaining the fundamentals of how technology expands modern workplaces, and building a workable plan, you can start deploying the right workplace tools that solve problems and advance business needs.
In this webinar, you will learn about digital transformation in the workplace and some need-to-know workplace technology selection criteria to help you make smart technology choices.