IAdea Desk Booking System Simplifies Desk Booking Automation, Remote Manageability, and Scalability for Open and Co-Working Workplaces
IAdea is proud to introduce the IAdea Desk Booking System that completes its Workplace Management Series product portfolio.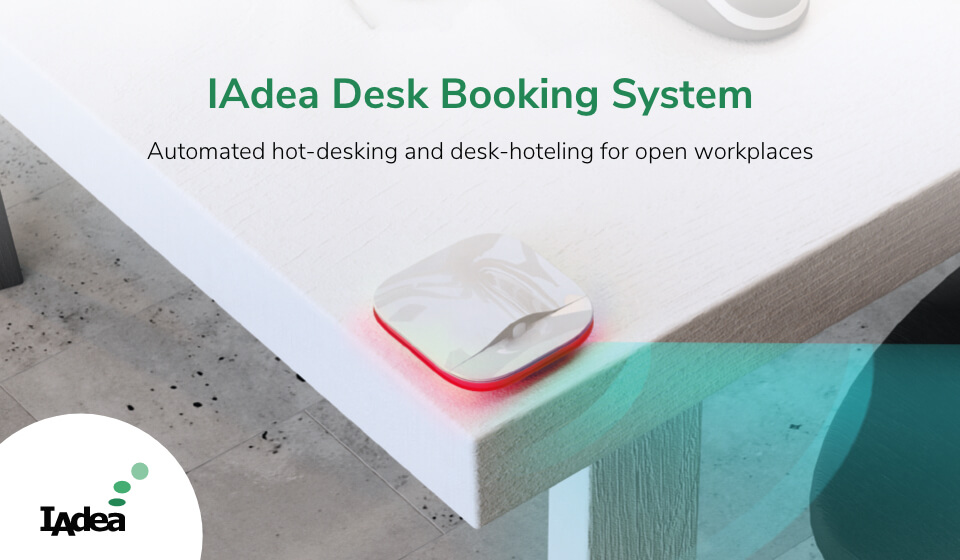 IAdea is proud to introduce the IAdea Desk Booking System that completes its Workplace Management Series product portfolio. The IAdea Desk Booking System is facilitating the rise of the modern workplace which is flexible, open, automated, remotely manageable and self-serviceable. In co-working locations where facility goers have the options of reserving desks via third-party desk booking software (known as desk-hoteling) or directly at-desk with personal ID (known as hot-desking), IAdea Desk Booking System enables workplaces to deploy a scalable resource management operation. Facility managers can utilize the data to improve space utilization, increase budgeting and decrease the total cost of ownership.
Open workplaces and co-working spaces require a frictionless workplace operation to accommodate for a wide range of users, from spontaneous to routine facility-goers. IAdea Desk Booking System is designed to allow users to make future bookings via third-party desk booking software, manually at the reception or directly before the desk. Workplaces can further enhance the overall user experience by providing its users live updates of desk availability across the facility to eliminate time wasted on searching for open desks or queuing for assistance.
The built-in personal ID reader and motion sensor provide even more user-to- device interactivity and enhance desk occupying experience. IAdea Desk Booking System ensures users have full control over their desk bookings as check-ins and -outs, cancellations and extensions need to use the same user ID. The built-in motion sensor assists in improving desk utilization rate by collecting occupancy data and automatically releasing workstations for people who have forgotten to check out of their reservations.
The IAdea Desk Booking System collects valuable space utilization data and resource management analytics. Facility managers can leverage the data to assess and enhance workplace design and flow by analyzing hot and cold desk booking patterns. For managerial uses, the data can help to forecast budgeting human, furniture and technology resources.
"At IAdea we strive to enable the future of the workplace with digital technology that powers experiences and productivity," said John C. Wang, IAdea CEO. "IAdea's Desk Booking System is a unique product that will revolutionize work desk management with its capability to display space availability, identify persons checking into a space and collecting occupancy data for usage analytics. We look forward to working closely with our software partners to deliver innovative ways to streamline the workplace."
For more information on the IAdea Desk Booking Device, visit www.IAdea.com/Products/Desk-Booking-System/
About IAdea
Founded in 2000, IAdea is an award-winning leader in enterprise-grade digital signage systems. IAdea's products include media players, all-in-one smart signboards, infinite video wall technology and device management software. With a strong Research and Development team in-house, IAdea's trusted solutions have been deployed throughout corporate workplace, public transit and retail, powering more than 300,000 digital displays on a global scale.
As an industry-leading advocate of digital signage open platform, IAdea works tirelessly to ensure devices are seamlessly integrated with third-party software providers on the market, offering system integrators from all vertical markets proven robustness and lowered total cost of ownership (TCO). With offices worldwide, IAdea provides uninterrupted customer service across the world. For more information, visit www.IAdea.com.
Source: Digital Signage Today