The retail store today faces unprecedented challenge from online competition. Physical stores must understand and take advantage of its strength to offer more than the virtual store in the cloud. Digital signage offers just the right tool to make the difference.
Fast Company offers highly useful advice in 7 Steps For Creating Disruptive New Retail Experiences, highlighting:
Why are people willing to pay $4 for coffee at Starbucks and clog Apple Stores to play with electronic gadgets? Both companies reinvented the retail experience.

The difference is that Apple has created something very different from the cold, "hands-off" nature of traditional high-end stores, while avoiding the clutter of a warehouse store like Best Buy. In sociological terms, Apple has very deliberately changed the "script" of electronics shopping.

Utilize all elements of theater. Create an immersive world with consistent rules. To reinforce the script, think of the whole experience as a "play," including the cast, costumes, set, and props.
Perhaps the best example is given by UK's premier lingerie store Boux Avenue. Its stores utilize multiple large displays controlled by digital signage media player and smart signboards, alongside many small, shelf-mounted small digital signboards to create an unmatched in-store experience.
The stores have drawn so much attention that it has been studied by multiple fashion specialists online. One of them being the Be Annabell Blog on fashion design. It describes the Boux Avenue stores: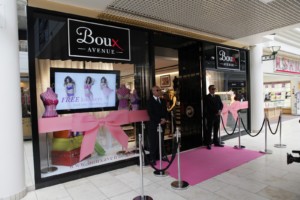 Digital signage prominently displayed at front entrance of the store
Setting foot in the store its quite obvious that Boux Avenue stands out amongst it's competition, walking in through grand doors (that would fit nicely onto a stately home) you get the first sense of opulence and luxury that the stores offer. With chic black and white decor, mother of pearl light fittings and immaculate visual merchandising the store evokes a Parisian apartment feel with the gorgeous scent of white chiffon and pink taffeta adding to the sumptuous experience. Although the stores have a high end feel to them the price tags certainly don't! Bras start from £12 with the most expensive bra in store being a silk number for £28.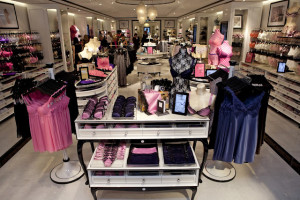 Small screens scatter throughout the store
Promotions and images are digitally displayed on large and small screens around the store and I love how your purchases are shown on a small screen in front of you at the till, every element of customer service has been thoroughly thought about.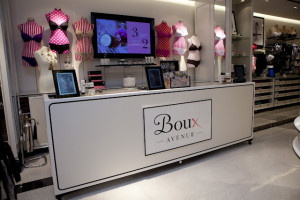 A large display driven by a smart signboard catches the eye in an instant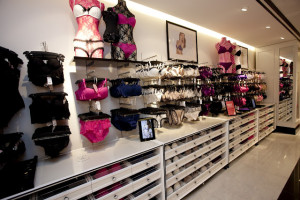 Small smart signboard shows how a merchandise may be used
Another web blog Knees Up Mother Brown expressed similar appreciation for the screens in the store:
The store is beautifully laid out with stunning displays and it has a really luxurious feel to it. I love the little screens they have around showing images of their clothes.
You too can impress your customers by applying IAdea digital signage products in your store!
How It Works
It is extremely simple to display videos and slideshows on the screen using IAdea products. There are several options for getting your job done.
Using a Sophisticated Digital Signage Software
IAdea media players are supported by the largest group of third party software partners. Pick from any one of the great companies listed on our partners page and they will happily support you throughout your project design and deployment stages.
Making Your Own Digital Signage
Digital signage is easy to customize if you are familiar with editing a web page. IAdea media players support the open standard scheduling/playlist format W3C SMIL. The playlists can be loaded into the players using a USB stick or fetched automatically via a web URL.
If you are an advanced web developer, IAdea players also support the HTML5 standard for making dynamic and animated content. Visit our dedicated HTML5 portal to see how common digital signage applications are created in HTML5, or contact our support staff to answer any of your development questions.
IAdea's market-leading digital signage products provide simple and cost-effective means to transform your retail store into the favorite destination for your customers!