The Planon Space & Workplace Management solution supports you in implementing efficient space management and innovative workplace strategies that are aligned with the changing needs of your organisation. Implementing a centralized database is the first step in professional space management and workplace innovation. This solution supports a wide range of space and workplace allocation processes for different concepts including fixed, shared, or dynamic space and workplace usage. This allows you to constantly monitor utilisations, increase the efficient use of space, and offer your workforce easy access to meeting rooms and flexible workplaces.
Why Planon software
The Space & Workplace Management solution is fully integrated with other Planon solutions including Real Estate Management, Sustainability Management, and Integrated Services Management
Allocated, shared and dynamic space and workplace concepts allow you to choose and combine the workplace strategy that meets your current and future organisational needs
Intuitive to use Self-Service portal, Kiosk, Touch screen devices, and smartphone Apps make meeting rooms and flexible workplaces easy to reserve and use
Reference data awareness allows you to analyse space attributes, occupancy and vacancies in the past and present, and future
The standard bi-directional integration with AutoCAD®ensures a maximised graphical support and scenario planning in space management and space planning processes
Your benefits
Insight in space utilisation that drives optimisation, space reduction, and cost reduction
Graphical visualisation and analysis that create transparency and support scenario planning
Increased occupancy and effective use of meeting rooms, project spaces, and workplaces
Move processes are planned and executed costs efficiently with less business disturbance
Maximised support of your core business with space and workplace offerings that meet the organisations' demand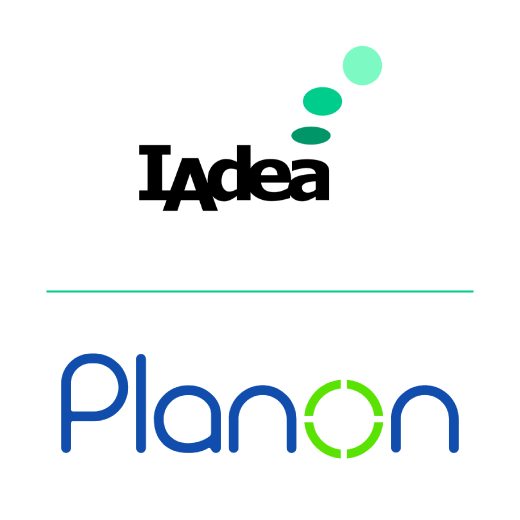 Find what IAdea X Planon is all about
IAdea's visually-appealing integrated displays, combined with the Planon Universe, provide real-time information on meeting room availability.

Avoid meeting organizers fighting over the same space

Found a room? Book it in seconds and start collaborating

Card templates make it easy to get started – no training required!

Deploy thousands of devices with centralized controls
Why IAdea Room Booking Panel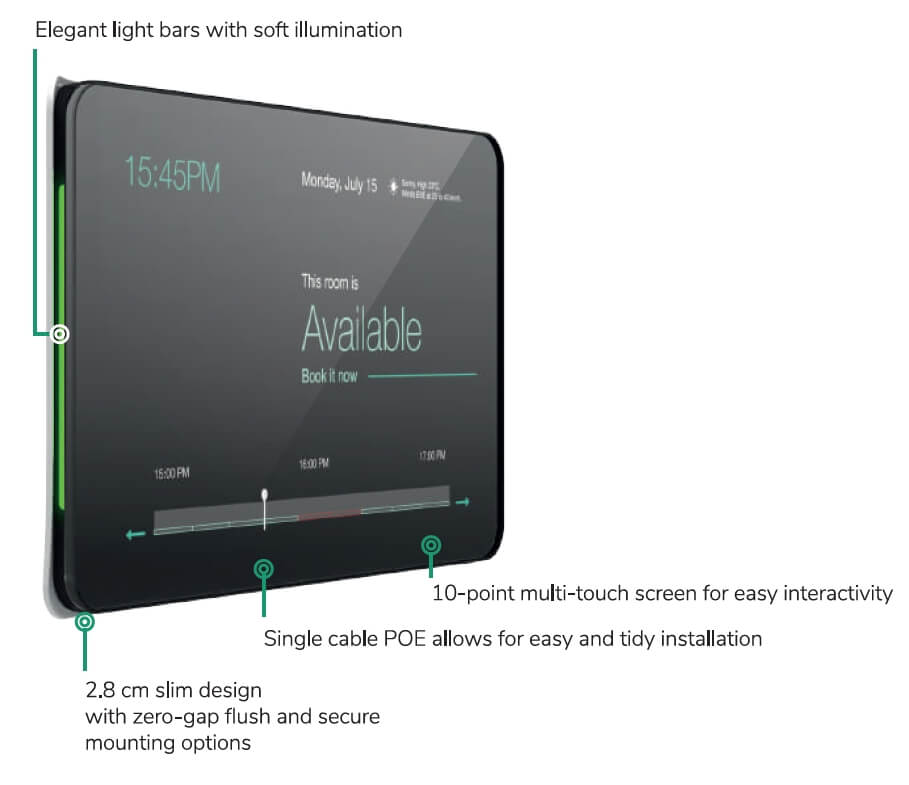 Perfecting the Essentials of Room Management
Touch. Book. Meet
IAdea Advanced 10.1″ Interactive Room Panel, is designed for the modern workspace. This slim, 2.8 cm thin panel includes a built-in flush mount bracket and PoE, for single-wire installation.
Now, that is one smart and tidy looking room panel!
Android 9 for Data Security
IAdea leads the industry to feature the advanced Android 9 operating system, which includes the latest security updates from Google to meet strict corporate IT requirements. In addition, IAdea is certified with internationally recognized ISO 27001 Information Security Management Standard, making sure every product and service IAdea delivers meets the highest security requirements.
*Supports 802.lx authentication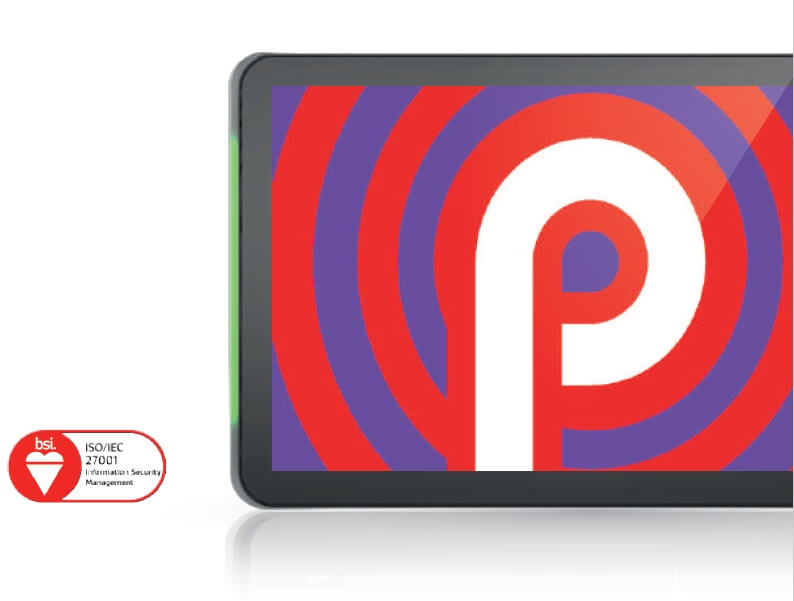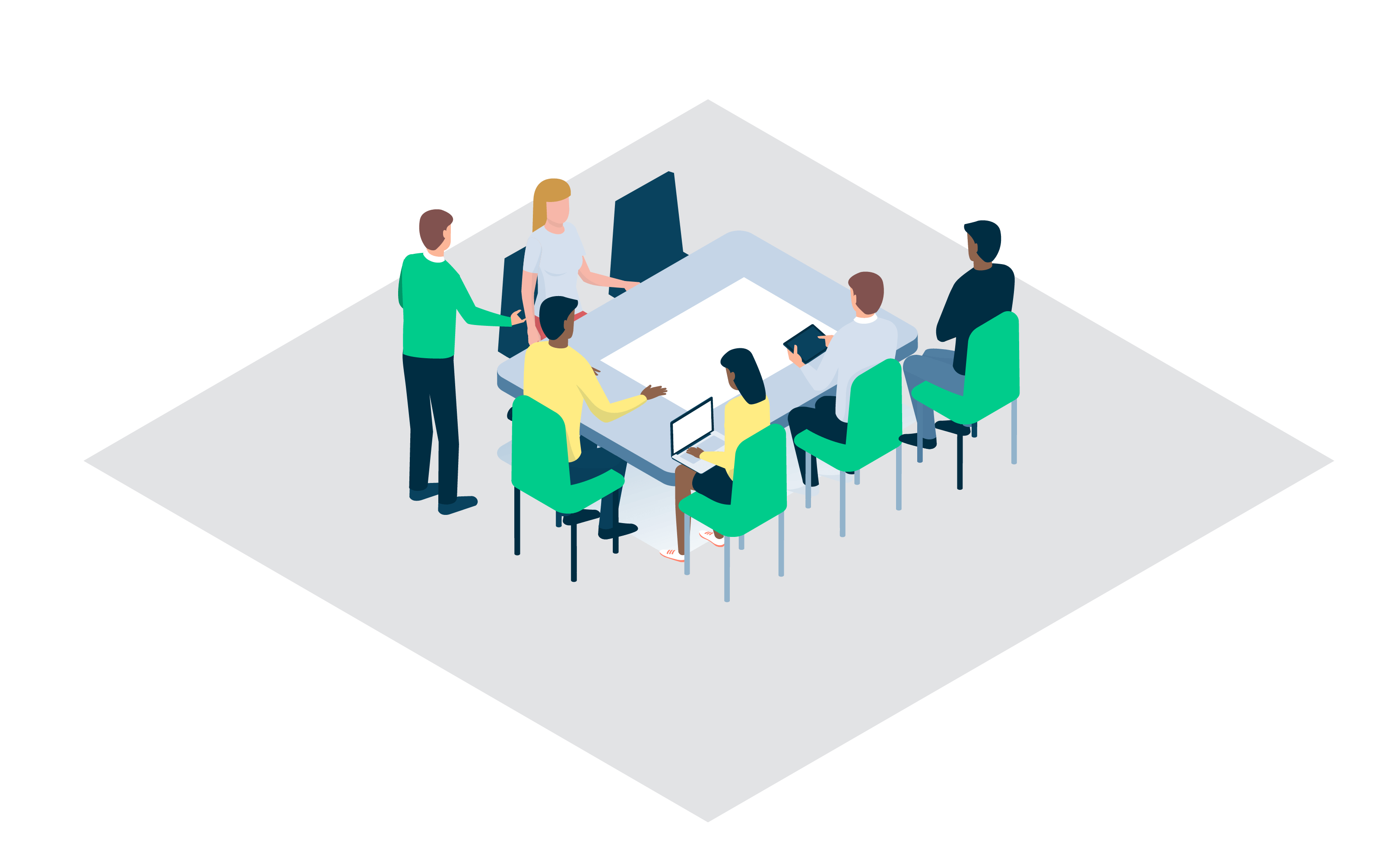 The Leading Strategy in Modernizing the Common Workplace
Planon's Space & Workplace Management solution enables your organisation to reduce costs by ensuring the proper utilisation of all space, and actually matching space utilisation with departmental demands.
Start Your Planon Trial Today!
Interested in becoming a partner?
IAdea strongly believes in the industry ecosystem approach for building the best solutions in digital signage that incorporate hardware, software, content and much more.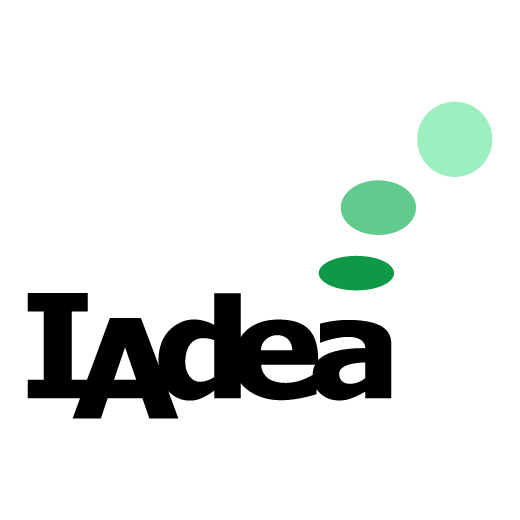 IAdea is a recognized pioneer in the global digital signage market since 2000. It creates innovative, commercial-grade digital signage media players and integrated displays. By focusing on partnership, IAdea created one of the industry's largest ecosystems around open standards across a wide variety of business markets. It aims to provide exceptional customer service through its worldwide locations.
Please provide your contact information below and our expert will get back to you as soon as possible. You can also contact us by e-mail.
Copyright © 2000-2023 IAdea.
All Rights Reserved.