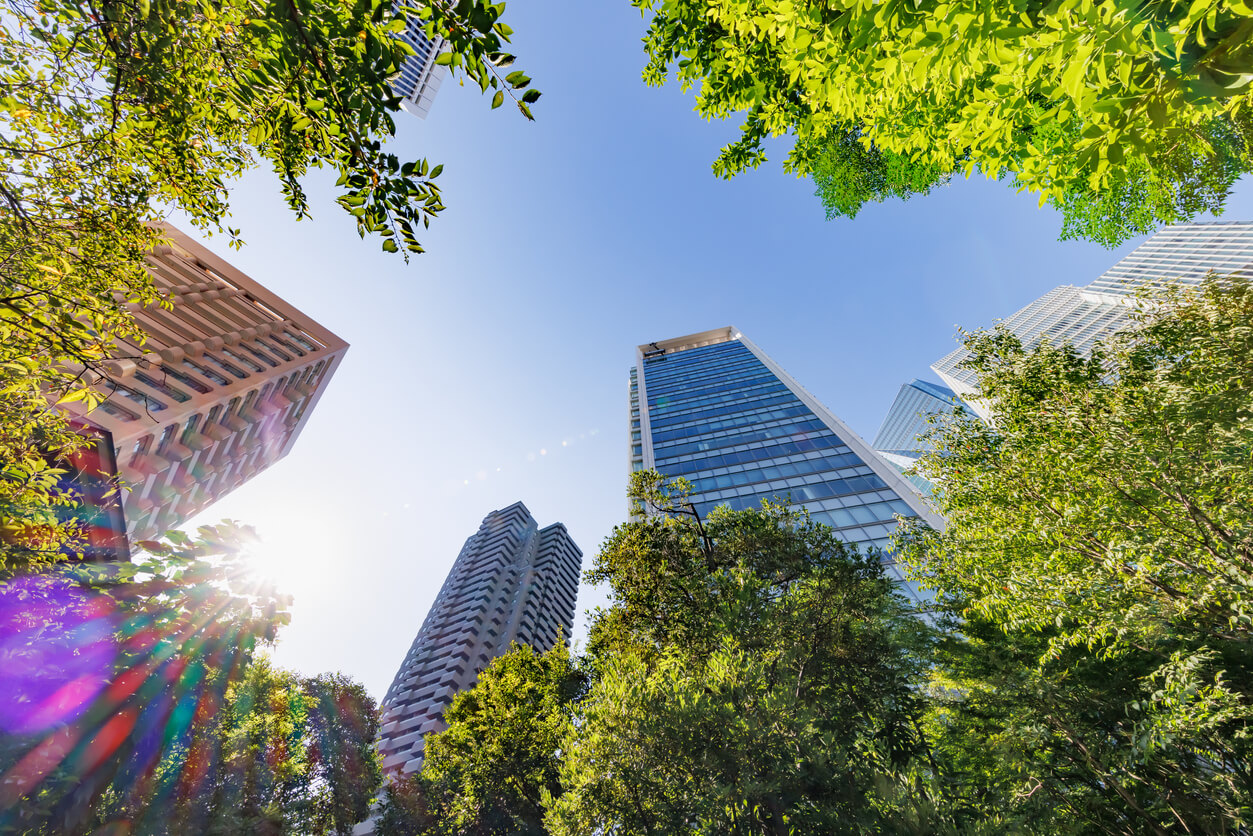 As businesses strive to become more sustainable and cost-efficient, innovative solutions for office space management are continuing to gain traction and to maintain the ground made during the pandemic. 
Organizations are continuing to double down on shared workspaces and hot desking.  Companies are optimizing and maximizing their desk space and resources by providing a flexible and dynamic workspace that caters to the needs of employees, being as flexible as they are. The benefits are clear for the organizations too: by implementing desk booking systems, businesses can not only achieve significant cost savings but also reduce their carbon footprint and promote sustainable practices in the workplace. 
So, what are the drivers for embracing a digitally transformed workplace that is streamlined and hybrid? 
According to Accenture's Future of Work Research, 83 percent of workers globally are calling for a hybrid working model. Furthermore, workspace leaders can and should get to work creating more human-centric working models that will support work not only today but business success in the future. 
But something is out of step. For companies that communicated their long-term workplace model, barely a third of employees felt that the proposed model was built around facts, data, and employee needs. To exacerbate things, only 29 percent trusted their company to have their needs at heart.  
These workplaces need to embrace sustainability for increasingly environmentally-conscious employees who now have another standard to hold their employer against, a key flash point in the battle for talent. The need for tech to support hybrid working models and once again drum up support from within the company is evident. 
Green-enabling technology to the rescue
Adoption of low-energy technologies 
When you walk into any workplace now, it can often be screens, screens, screens. And not just computer screens. Digital displays are scattered throughout the office, disseminating important information for wayfinding, events, news, and so on. The benefits are countless, but there is a growing need for more energy-efficient options to reduce their environmental impact. 
Welcome to the stage: e-paper. Using a shocking 99% less power than a traditional LCD screen, it's a clear winner for sustainability. While not suitable for every application, tactically deployed, it can be a game changer for organizations who wish to deploy a desk booking solution with an integrated screen that has green credentials.  
Hardware with a longer life 
It's a fact we live in a world where technology is thought of as disposable. Look at our mobile devices; give it a year or two, and they stop working. We don't bat an eye when it comes to simply binning them. But that just doesn't sit right anymore. When we're choosing the hardware to kit our dynamic and flexible workplaces, we need to adopt IoT that is built to last.  
When we build devices to last, we see less e-waste up, energy saved, and reduced carbon as less equipment is being produced too. 
Not just saving the planet…
When organizations go all in with sustainability, they typically discover that cost savings come hand in hand. It makes sense, too. When facilities managers make better decisions in the tech they interweave through their workplaces, it brings about a host of cost savings. Not only do the devices themselves draw less power continuously throughout the day and reduce operating costs, but they also enable 'responsive space'. A responsive space is that changes and adapts throughout the day based on the occupancy of space, and is typically enabled through sensors. When fewer team members are there, it typically allows for systems to tone down their output accordingly. 
When space is used more efficiently, so too can it be reduced. Sprawling cubicle farms are no longer the way of the world. When people come into their workplaces, they do not want to have to wave a banner over the walls of their cubicles so that their colleagues can locate them. No, when they make the effort to come to the workplace, they know they want to be where the action is. They want to reserve a space next to their teammates for optimal collaboration. It's the perfect catalyst for denser, more social spaces. With smaller spaces, organizations can make the most of reduced real estate costs, which typically take up a large chunk of the business balance sheets. 
A glance at the future of the workplace: every

thing everywhere all

connected

at

once
Life's a journey, and so too is it for desk booking. These systems will continue to evolve. They won't be a siloed system, rather, they will be 'talking' with all the other systems and learning. AI and data analysis will grow increasingly important, and ensuring full integration of all systems could be a make-or-break issue. 
Silos will also be broken down not just across systems, but across locations too as the trend toward adoption of workplace models such as hub-and-spoke, regionally-dispersed teams, and so on continues. The workplace management tools must be shared across all locations. Employees want one simple tool for reserving a desk, no matter which location they are going to.  
Sustainability too will increase in urgency. That's why IAdea continues to innovate across all their smart workplace solutions, selecting ultra-low energy consumption technologies such as e-paper that sacrifice none of the performance but seek to establish the workplace too as a beacon of sustainability. 
The wrap-up
Desk booking solutions feature the endless potential for facilities managers, workplaces, and the teams that work within them. They make for happier teams, more productive facilities managers, and savings across the organization. 
With the right tech, too, facilities managers can not only offer a workplace where people can reserve the place they want to work and have a productive day; they can do it sustainably. With greater options than ever before and the growing urgency of the climate crisis, it's imperative to make responsible choices that make the most of today's sustainable technologies.