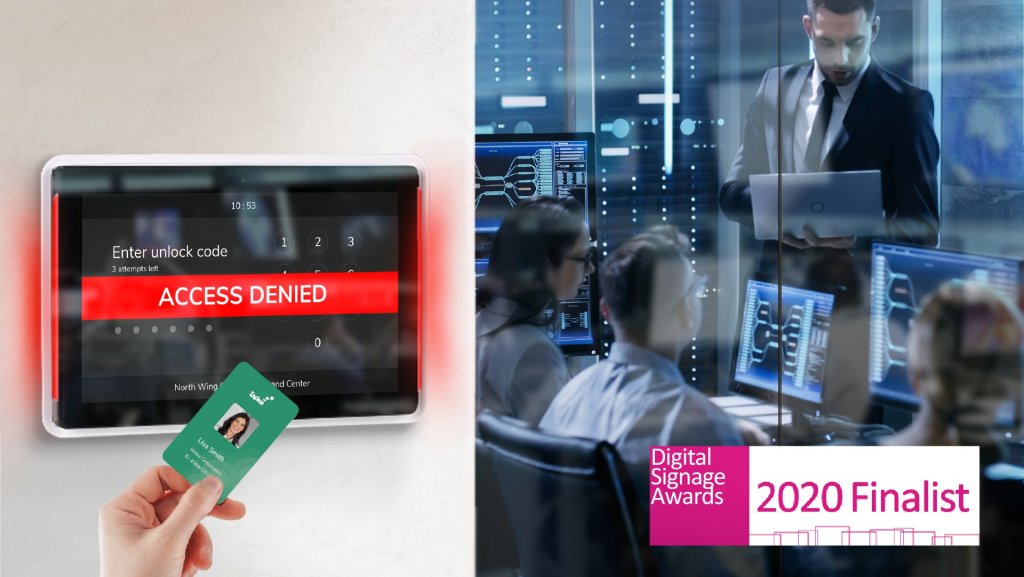 Building a

Scalable Facility-Wide Access Control

Network with IAdea XDS-1088-H,

World's First HID-Certified 10-Inch Interactive Display with Embedded HID reader
Project Summary
This project aims to enable businesses from as large as Fortune 500 which employs, on average, 53,000 employees to smaller but, critical organizations like a nation's government, which could hold around 400 high-level clearance staff members, to provide a highly secure and safe workplace for their employees, visitors, and contractors.
As issuing company-ID is now a norm in the workplace, IAdea combined its bestselling product, IAdea 10-inch interactive PoE display, with embedded HID card reader to fulfill the rising demand in workplace access control for meeting rooms, control centers, executive offices, and public spaces.
Today, many universities and multinational companies have installed IAdea XDS-1088-H into their facilities to protect its occupants, guest, and executives with HID-certified security standards.
A Safe Workplace is a Productive Workplace
The average full-time corporate employee spends one-third of their day at the office, which means employers have the responsibility of maintaining a safe working and visiting environment.
A notable security feature with installing an HID-certified corporate ID authentication system is the ability for management to assign appropriate accesses to each company-issued ID.  Building the HID reader into an IAdea small 10-inch interactive display further expands this crucial security feature by allowing access control to be visually shown on-screen. This additional function can help employees and management quickly identify potentially dangerous personnel and resolve the threat.
Control centers, laboratories, and finance offices are good examples of where confidential company assets must only be accessible to their selected group of employees.
For details on Digital Signage Award 2020 results, visit //www.digitalsignageawards.com/results/results-2020/