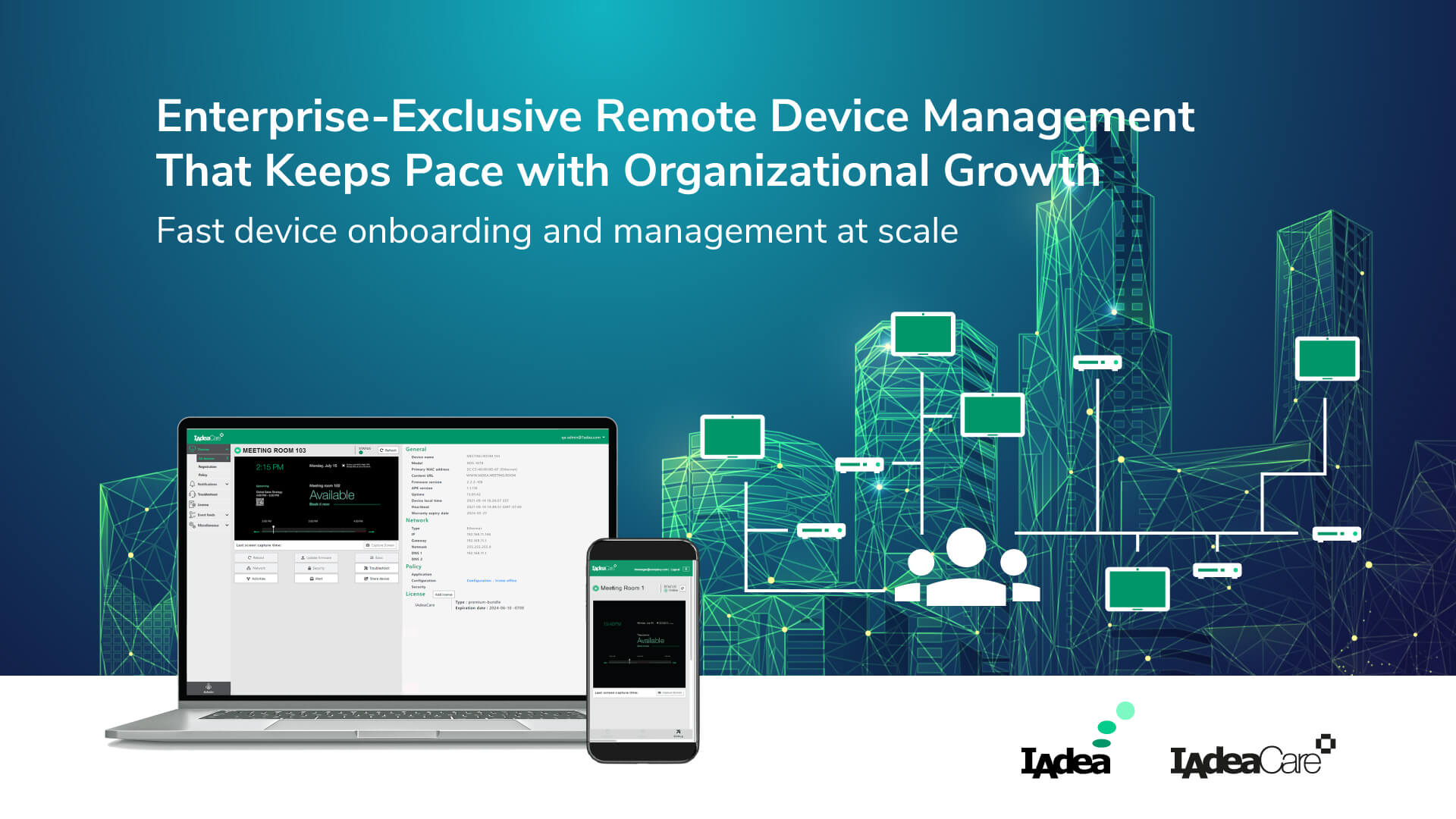 IAdea corporation today announced the release of its enterprise-grade device management system, IAdeaCare Enterprise. As more large-scale enterprises adopt IAdea devices into their network, the Enterprise edition offers essential features demanded by big organizations. This offers several enhancements that are enterprise-centric to help large enterprise IT managers stay fully in control of all connected devices.
This latest release again positions IAdea as a reliable partner for any large corporate or organization that is increasingly adopting IoT to the workplace. IAdeaCare Enterprise provides IT managers with a custom-built platform for superior remote management that maintains high standards of security, reduces admin tasks and empowers them with the tools to take better control of devices and the network.
"As systems becoming increasingly complex and the number of IoT devices in the workplace sharply increases, the need for better management becomes clear," remarked John C. Wang. "The release of IAdeaCare Enterprise fulfils that need for enhanced management tools and ease, and further positions IAdea as an invaluable partner is supporting enterprises and their digital transformation."
 IAdeaCare is an Enterprise-centric tool for management of IAdea devices, and includes indispensable features such as role-based admin, SSO integration, and comprehensive management of device policies and their execution. Other essential features incorporated features, such as third-party app management, device and user change logs, and a customizable UI for a fully on-brand experience.
About IAdea
Founded in 2000, IAdea is an award-winning leader in enterprise-grade digital signage systems with products ranging from room management panels, desk booking devices, signage players, to device management software. IAdea currently powers 500,000 displays globally with the majority of deployments in corporate workplaces, public transit, and retail applications. System integrators and enterprise users rely on IAdea's robust and secure joint solution to increase operational productivity and improve user experience.
Contact
Sabrina Tang
Sabrina.Tang@iadea.com