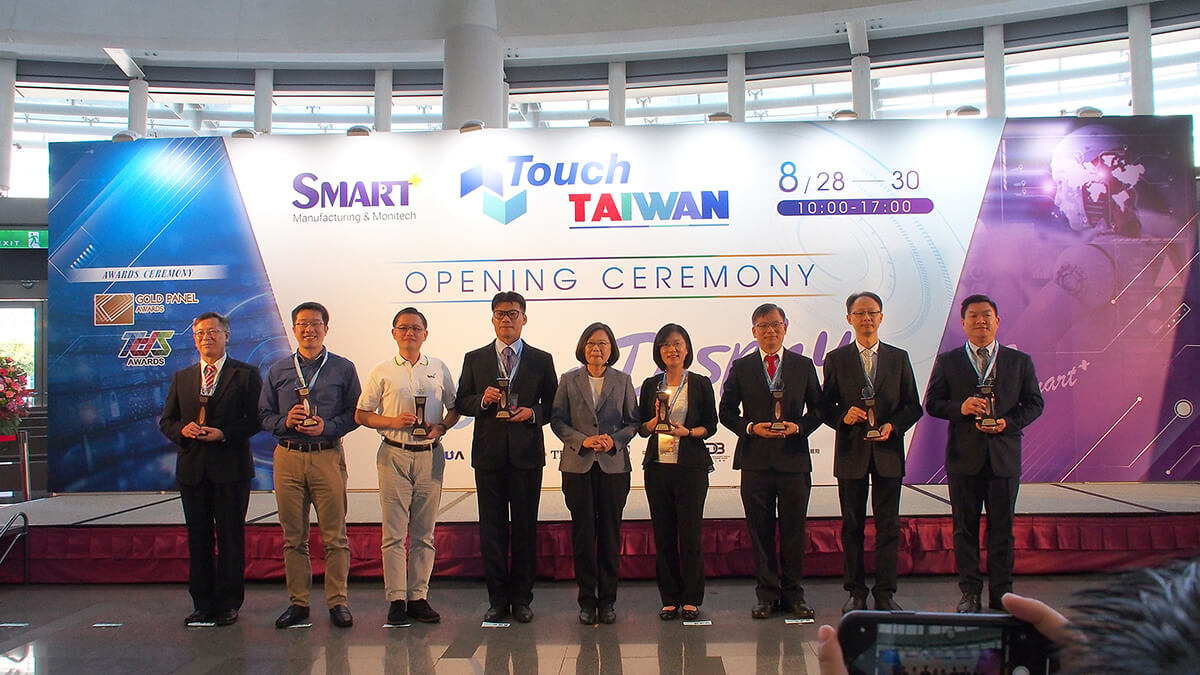 10-Inch, All-In-One Smart Signboard Model (XDS-1078/1088) with Touch
TAIPEI, Taiwan; August 29, 2019 – IAdea, a global leader in enterprise-grade digital signage platforms, announces its 10-inch, all-in-one meeting room booking display (XDS-1078/1088) has won the Taiwan Digital Signage Award, organized by the Taiwan Display Union Association (TDUA) in partnership with Digital Solutions Multimedia Asia (DSMA). The IAdea XDS-1078/1088 combines 10-inch, high-brightness touch screen, built-in zero-gap wall mount, Power-over-Ethernet for friendly installation, built-in NFC/RFID/HID reader for personal ID, and optional cloud-based device management system which permits remote monitoring, tracking, and troubleshooting of all in-field devices.   
This small interactive display capitalizes on the growing demands for space and resource optimization in continuously expanding vertical markets such as corporate workplace, higher education, conference and exhibition facilities, and many more.
Aside from the minimalist and stylish design suitable for integrating into any modern interior space, the XDS-1078/1088 all-in-one meeting room booking display is packed with winning qualities. It includes 10-point touch capability, Power-over-Ethernet and 1280 × 800 resolution for vivid on-screen graphics. With built-in NFC & RFID (HID reader optional), it is perfect for user authentication via ID badges. The XDS-1078/1088 all-in-one meeting room booking display includes an integrated back cover flush mounting bracket – which also provides clean looking countertop display with an integrated stand. It also come with a pair of programmable LED light bars for immediate visible communication of room status, displaying green when the room is available and red when not, and allowing viewers to view room availability from a distance.
Whether you are a Fortune 500 company deploying hundreds of devices or a small consulting firm with three meeting rooms, the benefits of centralizing IT support saves the company valuable time, money, and human resource. IAdeaCare combines cloud-based device intelligence, remote device surveillance, and scalable enterprise packages to offer a single-point digital signage maintenance solution.
"IAdea continues to push the envelope on what digital signage can do for creating smarter experiences and improving productivity for the masses," said John C. Wang, CEO of IAdea. "I am glad that the TDS Awards recognizes the uniqueness of IAdea XDS-1078/1088 meeting room booking displays, as have numerous partners in the Integrated Workplace Management Systems (IWMS) space who have chosen to work with IAdea Enterprise IoT devices."
IAdea 10-inch, all-in-one flagship signboard (XDS-1078/1088) also received the prestigious Digital Signage Awards, presented at Integrated System Europe (ISE), in Amsterdam, February 2019.
For a full range of IAdea solution portfolio, visit www.IAdea.com.
About IAdea
Founded in 2000, IAdea is an award-winning leader in enterprise-grade digital signage systems. IAdea's products include media players, all-in-one smart signboards, infinite video wall technology, and device management software. With a strong Research and Development team in-house, IAdea's trusted solutions have been deployed throughout corporate workplace, public transit and retail, powering more than 300,000 digital displays on a global scale.
As an industry-leading advocate of digital signage open platform, IAdea works tirelessly to ensure devices are seamlessly integrated with third-party software providers on the market, offering system integrators from all vertical markets proven robustness and lowered total cost of ownership (TCO). With offices worldwide, IAdea provides uninterrupted customer service across the world. For more information, visit www.IAdea.com.
Press Contact
Sabrina Tang
Marketing Manager
TEL: 886-2-2791-1110 ext. 806
FAX: 886-2-2791-1170
Email:  Sabrina.Tang@IAdea.com