Businesses Missing Out Big Time Because of Flexible Working Stigma
A recent report conducted on behalf of the European Commission took a magnifying glass to workers across the European region, and just how they make use of flexible working policies. If anything, the most surprising thing about the results was just how contrasted attitudes still were.
Kicking Off with Some Good News
Access to flexible working arrangements was becoming increasingly prevalent across the EU, which shows a marked change in attitudes, and of a growing trust between employers and employees. Two thirds of respondents revealed that they can access flexible working arrangements with relative ease, which shows an embracement of trust, freedom, and fresh leadership styles that demonstrate flexible working is viable, inclusive and something that can be expected to stick around for the long term.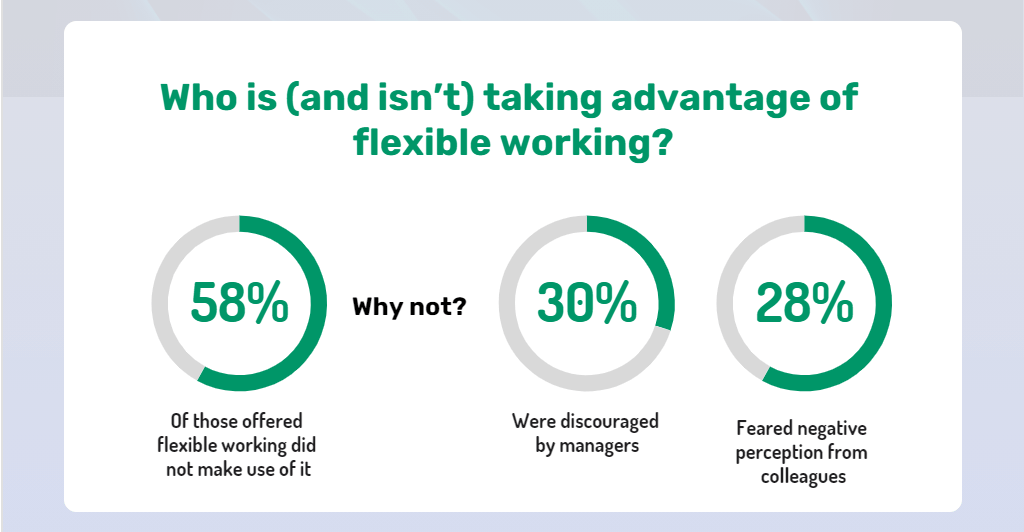 … And the Bad
Of the respondents who said they had access to flexible working arrangements, just over four in ten (42%) of them actually made use of them. This can be caused by several factors, of which, the desire for a fixed regular routine is the goal of a large number of employees. However, there are those who wish to make use of flexible working, yet chose not to as a result of negative reasons, such as the 3 in 10 who stated that they are discouraged by management, or the 28% who feel pressure to reject flexibility as they say they would be perceived poorly by colleagues. Despite wanting it, these workers are refusing flexibility because they feel that it will negatively affect their career prospects, as well as cause friction between themselves and other parties.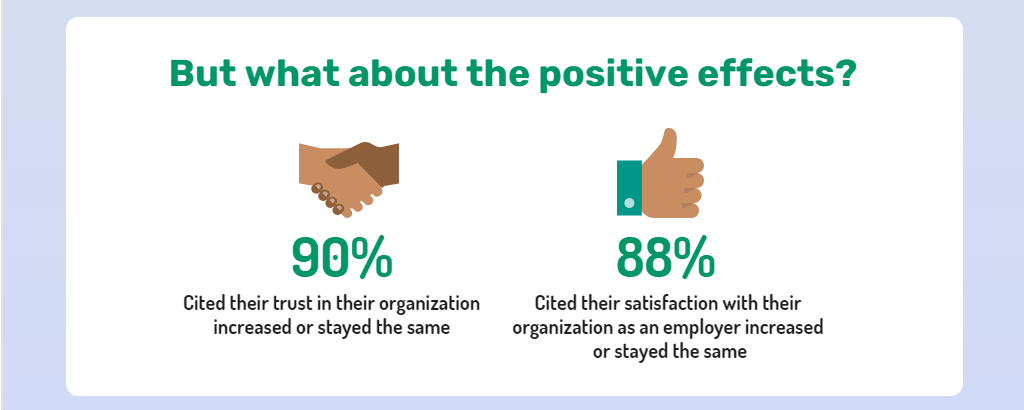 What's In It for Businesses?
From a business point of view, the benefits of flexible working do not wholly reside on the employees' side of the court. Business leaders can instead change their mindset from an automatic no, or hesitation, when employees request flexible working, and instead assess the benefits it can bring to the business. PwC's Remote Work Survey discovered that remote and flexible working arrangements had an overwhelming positive effect on employees: 90% cited their trust in their organization increased or stayed the same. Likewise, 88% said their satisfaction with their organization as an employer increased or stayed the same.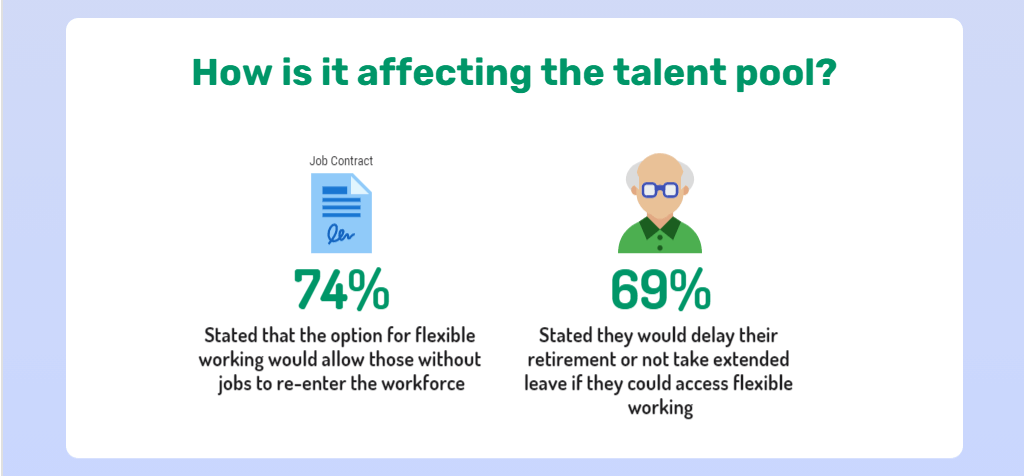 A further insight from EU report also identified how a lack of offering for flexible working was seriously shrinking the talent pool for business. These are often people who are unable to fit into the 9 to 5 status quo for whatever reason (for example, child care, elderly care, health issues, and so on). Nearly three quarters (74%) of them stated that a flexible working arrangement would give them greater chances of entering the workforce. Furthermore, just under two thirds (63%) of those already working would continue to work instead of taking extended leave or retirement. In other words, a lack of flexibility is causing the most experienced employees to leave.
In summary:
There is a strong connection between the ability to access flexible working and increased employee satisfaction and engagement. With greater employee satisfaction and engagement comes increased business productivity, with an abundance of research and data that attests to that.
Not offering flexible working can severely limit the pool of talent business have access to by sidelining those who do not fit the mold of traditional working hours.
Conclusion
Organizations can adjust how they administer flexible working, adopting a proactive approach. Rather than taking a cautious, distrustful stance, they can emerge with eyes firmly fixed on the benefits: enhanced staff satisfaction that in turn generates greater productivity and access to a much larger talent pool.
Turn Your Flexi-Working Woes Into Wins
Download the full 'Perceptions of Flexible Working' infographic for free and get in touch with us to discover the tech solutions that can enable productive flexi-working.