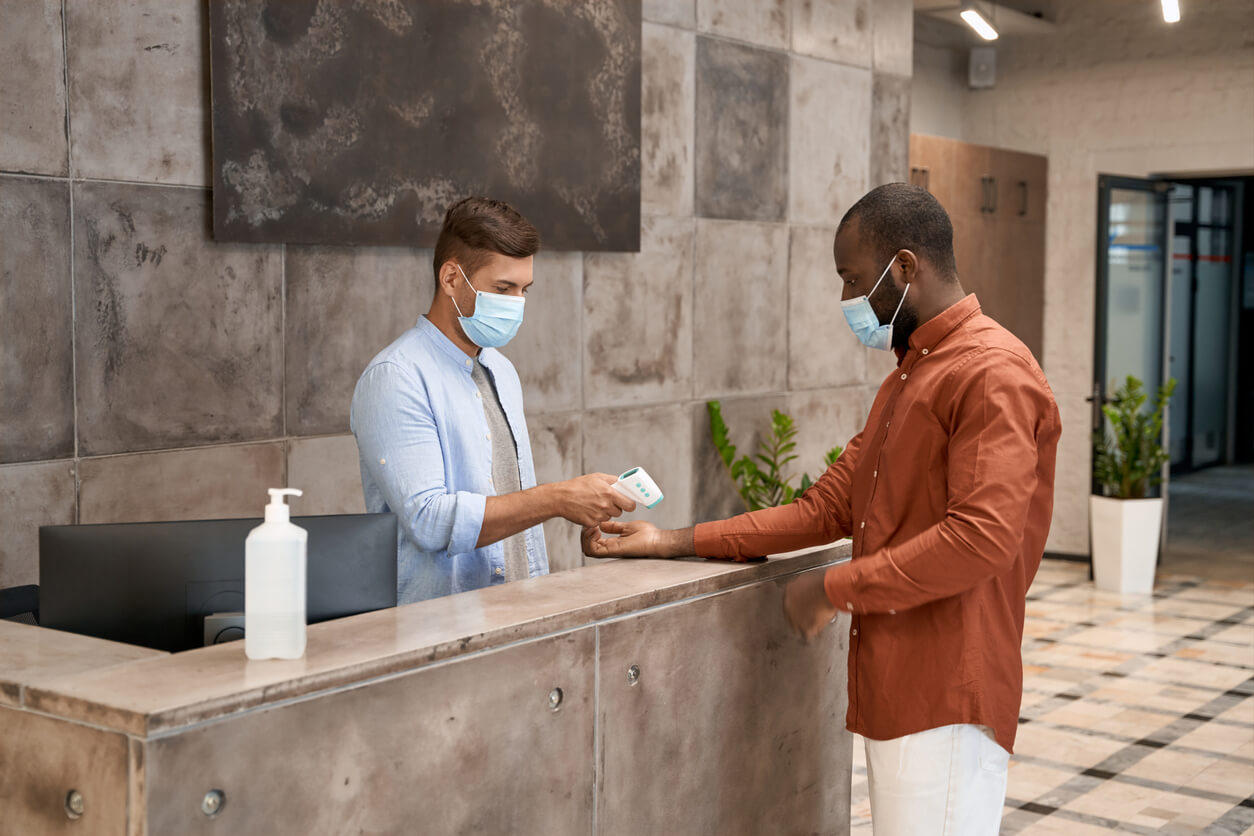 By John C. Wang, CEO, IAdea
When I hear the term 'frontline worker', my mind almost immediately jumps to those providing essential services such as healthcare or policing, as well as other critical workers like those in supermarkets. But what about the lesser-mentioned ones, such as front desk and reception staff?
On any typical day, they are busy welcoming and checking in guests, greeting staff and employees, receiving deliveries, and giving out directions, amongst a host of other duties. On top of that, with many of us transitioning back to the office, at least on a flexible basis, front desk staff are also tasked with screening the temperature of those entering the office.
Constantly being in contact with people throughout the day can easily put them at a higher risk of sickness than that of a typical employee. Therefore, organisations need to rapidly rethink their front of office operations and policies as they have a duty to the safety of their own front-line staff.
While I by no means advocate replacement of front desk staff—a friendly face at reception is something irreplaceable—at least in times of higher risk, certain higher-risk processes can and should be automated to better protect front-line staff. Organizations may typically consider some of these options to maintain a happy and healthy workplace for every staff member:
Temperature and Self-Health Screening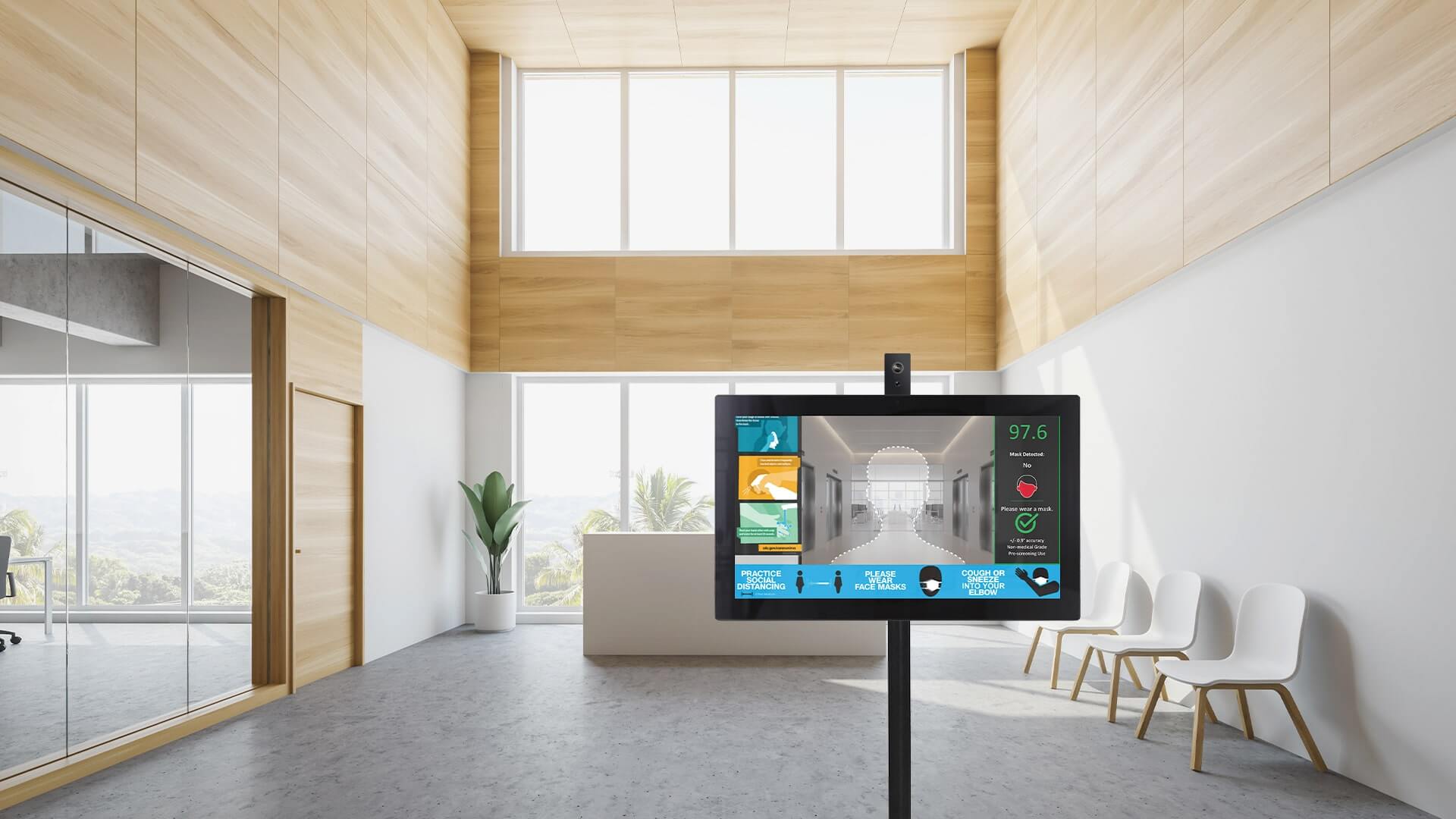 Mandatory temperature screening can have a lot of unintended consequences: queuing that often breaks safe social distance rules, or enhanced risk when wearing a mask is optional as the front desk staff member and the guests or employee must approach each other face to face.
Some of the risk is mitigated with masks, however as they become optional in many countries, risk is compounded. Space planners must address these consequences with the help of strategically deployed technology that encourages health self-screening and automates processes to reduce exposure for front-line staff.
Automated Guest Check-Ins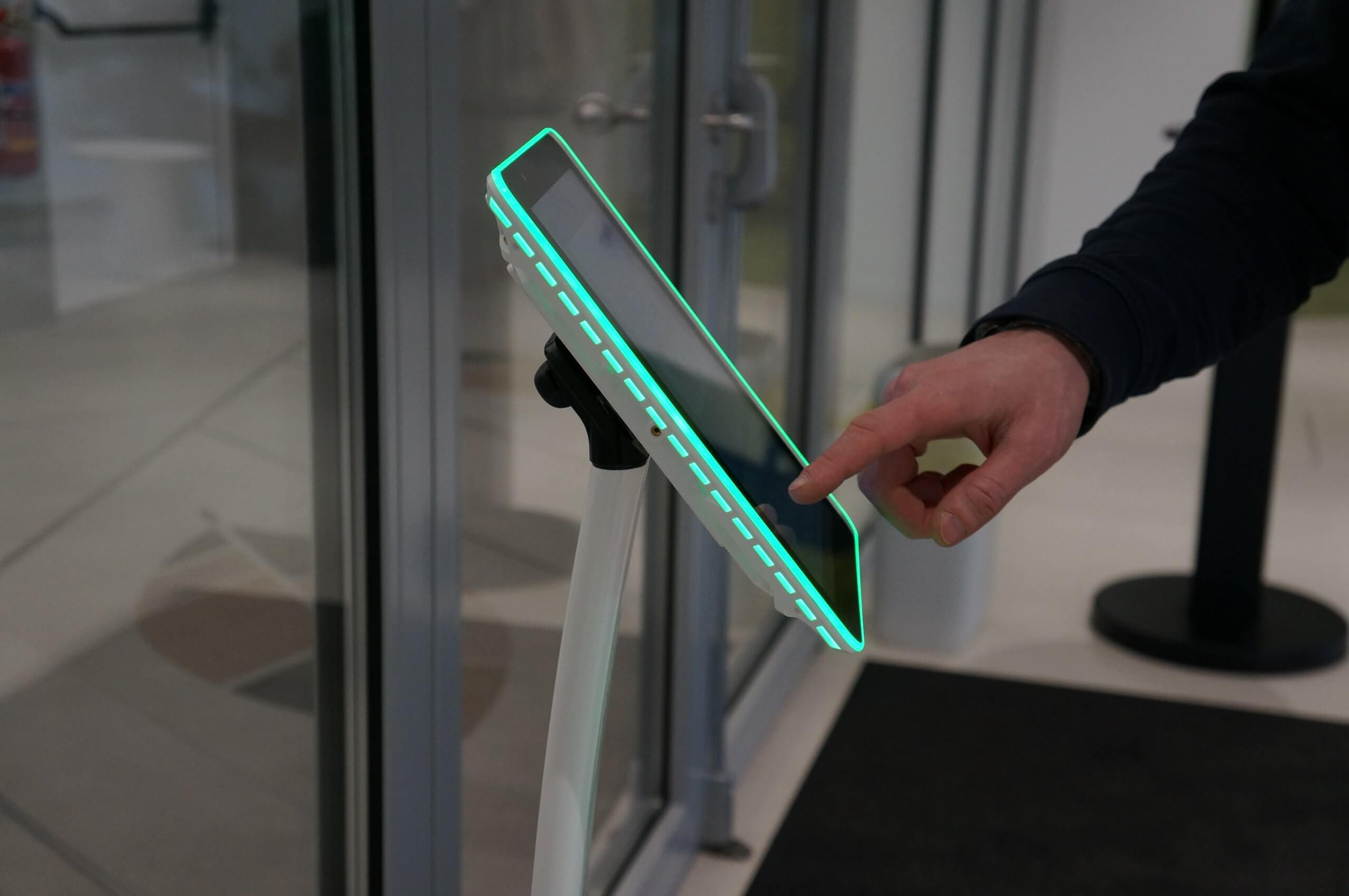 The pandemic has triggered an explosion of self-check in solutions, with some even offering totally contactless check-ins for even greater safety and effectively protecting staff. These solutions have also offered places such a shared workspaces or even hotels better opportunities to enhance the guest experience by being able to dedicate more time to guests or other users of the space now that they no longer need to aid guests check in.
In fact, we had a very successful roll out of such a solution TableAir, with a now fully-automated solution for frictionless guest management
Finally, occupancy limits can be an essential distancing tool in theory, however actually enforcing them is a different ball game. Automating the process of capacity monitoring and counting with sensors and visual warning systems to display occupancy levels can help prevent dangerous overcrowding with little intervention necessary from front-desk staff.
It is a challenging time for many organisations to provide a safe and healthy workplace to return to for every employee, and they will need to think creatively and embrace technology so achieve that both towards the end and beyond the pandemic.
Establish a workplace that's safer for all your employees
Get in touch now for simple solutions for automating front desk processes and reducing risk.