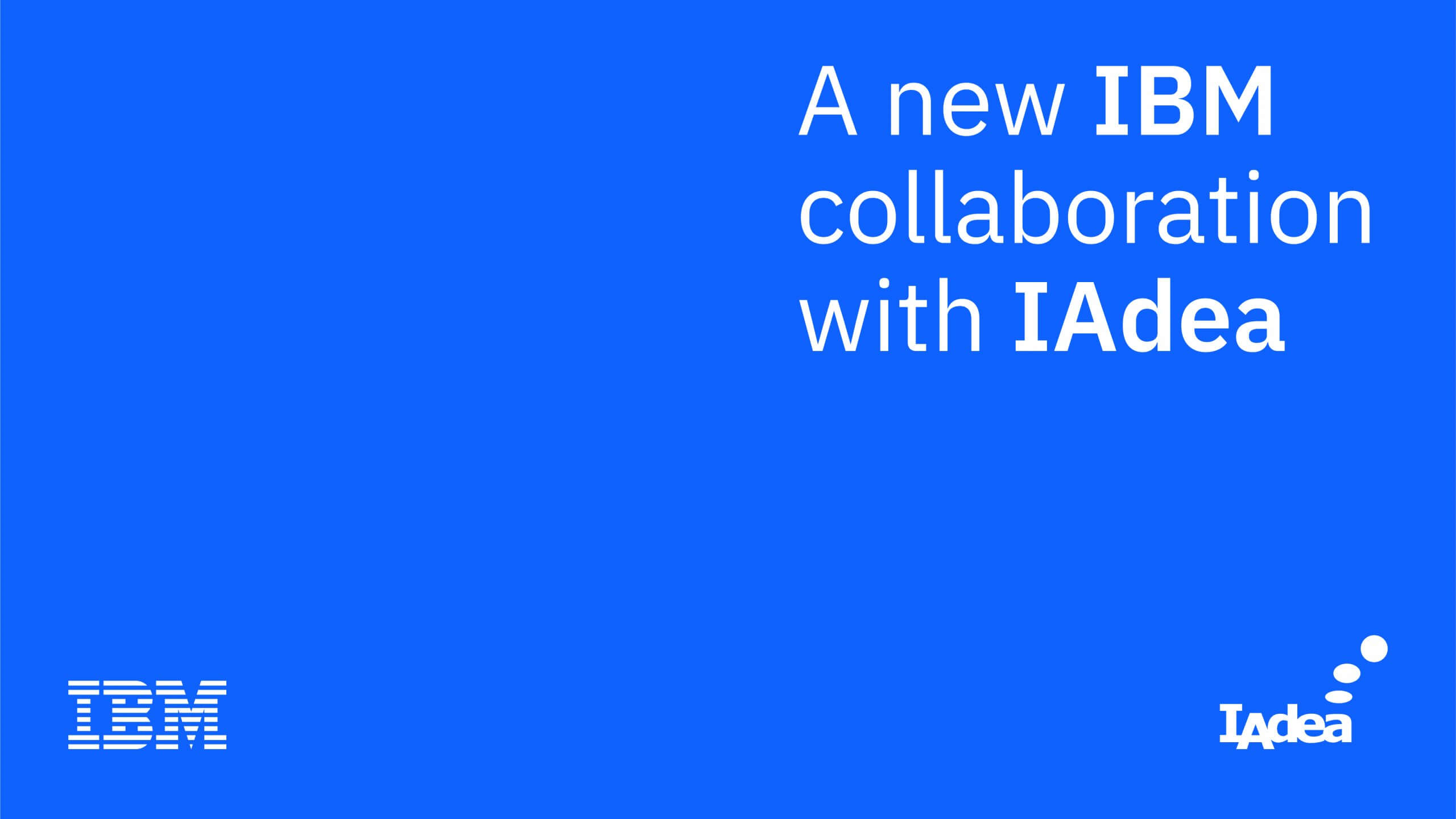 15 July 2021 – IAdea today announced it has collaborated with IBM and integrated IAdea's room panel solutions with IBM TRIRIGA, a market-leading integrated workplace management solution (IWMS).
Organizations globally continue to push forward with plans to welcome employees back to the office, but the need for technology-enabled workplaces that facilitate hybrid working styles continues to grow. In a Gartner article, the benefits for businesses were clear, "62% of knowledge workers are high performers when afforded significant work flexibility versus 27% of those provided with little flexibility". Furthermore, the article found "Employees are 3 times more likely to be high performers when given flexibility over where, when and how they work". This highlights what is at stake for organizations, with the necessity to offer a robust and dynamic workplace experience that accommodates different working styles.
IAdea's integration with TRIRIGA's resource scheduling application offers a sleek design for a modern flexible workplace experience. The solution empowers employees and co-working space users with the ability to reserve a meeting room on the go. It also makes it possible to check-in or out of meeting rooms, which can increase the utilization of these spaces, and eliminate the occurrences of "ghost meetings" where no one is in the room.
This integration can also further bolster the data available on workspace habits and usage to support Facility Managers in making more accurate data-driven decisions to streamline buildings and facilities management practices, while optimizing space utilization.
 "This collaboration offers us yet another way to bring world-class solutions to the ever-evolving workplace," commented John Wang, CEO, IAdea. "As people return to the office, they're expecting a workspace that better accommodates dynamic working and takes into account personal health and safety. IAdea, along with IBM, is granting FMs the power to upgrade their workspaces utilizing advanced IoT technologies, offering a robust employee experience that benefits both the organization and its people alike."
About IAdea
Founded in 2000, IAdea is an award-winning leader in enterprise-grade digital signage systems with products ranging from room management panels, desk booking devices, signage players, to device management software. IAdea currently powers 500,000 displays globally with the majority of deployments in corporate workplaces, public transit, and retail applications. System integrators and enterprise users rely on IAdea's robust and secure joint solution to increase operational productivity and improve user experience.
About IBM
For more information about IBM TRIRIGA visit here.
Smarter With Gartner, "Make the Future of Work a Win-Win for People and Organizations", June 04, 2021, //www.gartner.com/smarterwithgartner/make-the-future-of-work-a-win-win-for-people-and-organizations/