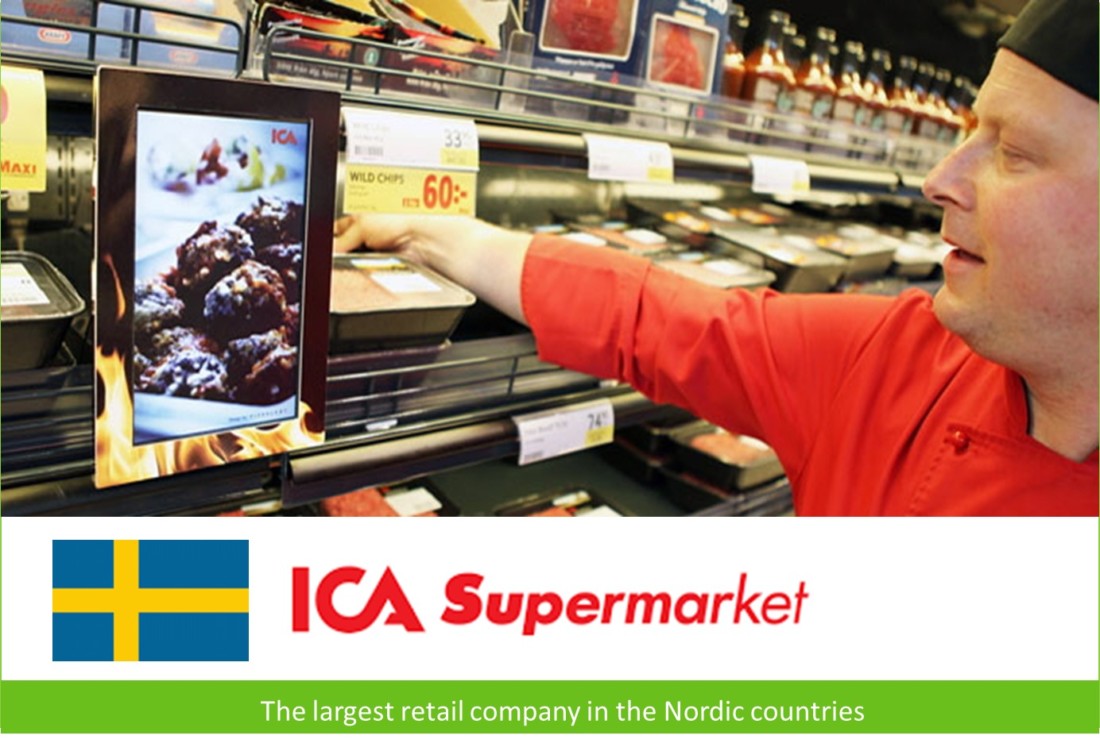 An industry friend passed us a link to the following graphics, which he believes looked exactly like an IAdea digital signboard at work. We'll let you be the judge of that.
This photograph appears to have been taken at the ICA Supermarket chain, which is the largest retail company in the Nordic countries. The website belongs to the Swedish marketing firm HL Display.
IAdea provides the option to print your custom graphics around our digital signboard products, making them an integrated part of your marketing message.
Interested in placing digital signage on your retail shelf? Contact us for more information.