Celebrating WORLD FM DAY with IAdea
One of the biggest days in any facilities manager's calendar is here: World Facility Management day 2021! We would like to take some time to thank facilities managers the world over for their continued efforts, especially through all the instability of the last year and how they have played a key role in enabling organizations to transition to a more productive flexible working model. Complete below quiz to win a special gift IAdea prepared for Facility Managers!
This IS a short message to say thanks
We would like to use this as an opportunity to thank facilities managers and notice their efforts during the transition to flexible working.
" The past year or so has also been an especially challenging time." Said, John. "Business leaders have signaled a move to flexible working, and now the harder task of actually implementing it has fallen to each organizations' numerous departments, including you, facilities managers."
Moving on from that, during this transition we would like to highlight the contribution of FMs to making it a success by partnering strategically with both those inside the organization and also with those externally to make the process as smooth as possible.
The transition for return to work can be a huge challenge for facility managers. It requires an entirely new way for scheduling people's place for work, resources needed for work, and can involve integrating complex technologies ranging from software, Internet-of-things technologies, to new and constantly changing laws and regulations.
In IAdea, we provide innovative, enterprise-grade room booking panels, Wayfinder kiosks, desk booking systems, and signage players that bring mission-critical to the point of decision and drives modern workplace experiences. By focusing on partnership, IAdea created one of the industry's largest ecosystems across IWMS markets. Check out more IAdea and partner solutions that can help you with your workplace strategy when return to work.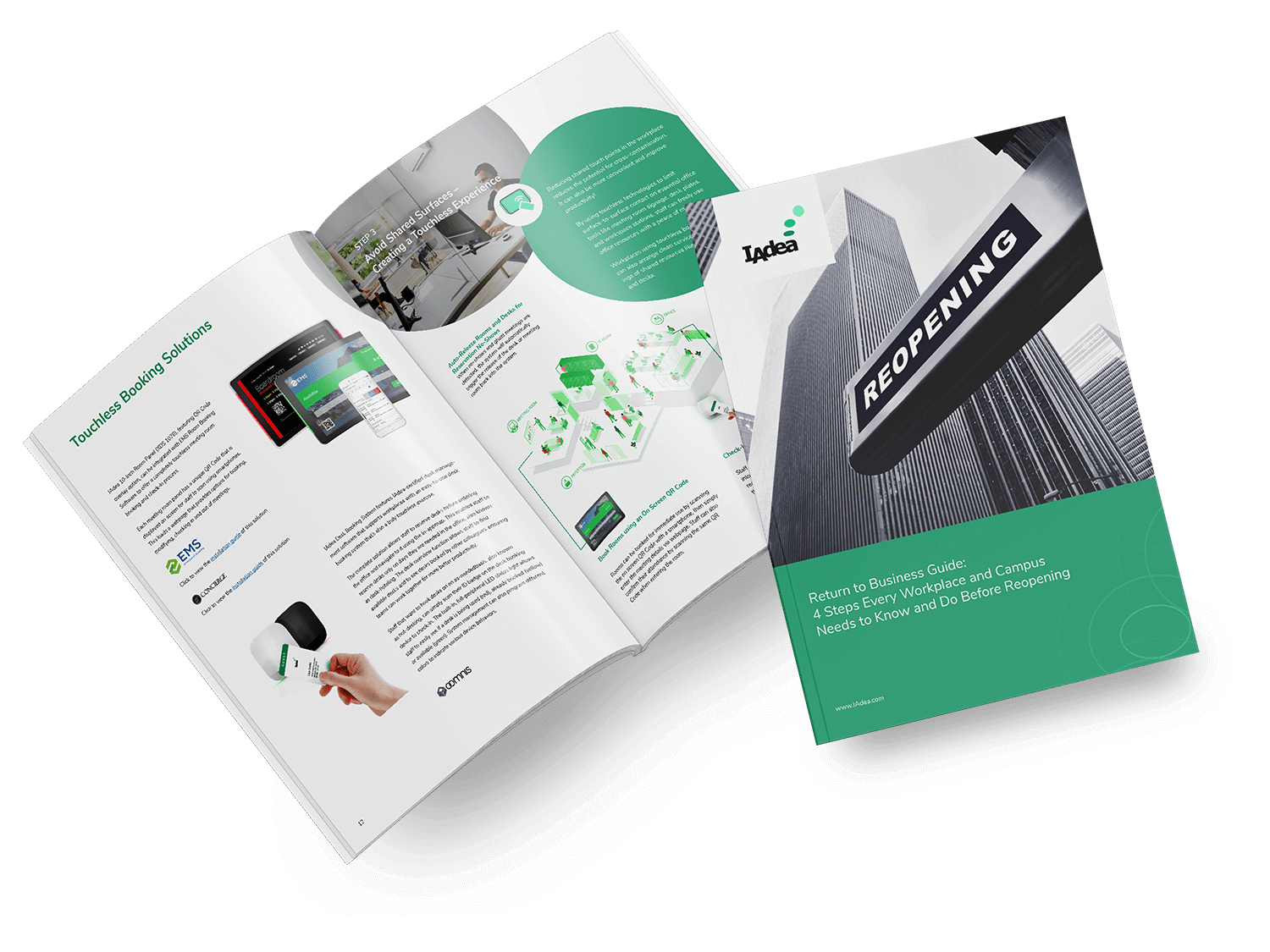 Return to Business Guide – 4 Steps Every Workplace and Campus Need to Know and Do Before Reopening
In order to safely return to offices and campuses, management needs to embrace technologies that integrate with existing architecture and furniture, facilitating an environment that builds protected spaces, reduces face-to-face interaction where possible, employs a minimal shared-touch environment for all staff and creates a positive, informative atmosphere.
Return to business safely with the IAdea Managed Workplace!
Return to Retail with Confidence – 3 Steps Every Store and Restaurant Need to Know and Do Before Reopening
The COVID pandemic has changed the world forever, especially for business. To create an environment that's safe for those working and imbues trust for customers to visit, business managers can leverage IAdea digital signage solutions for retail and remote services.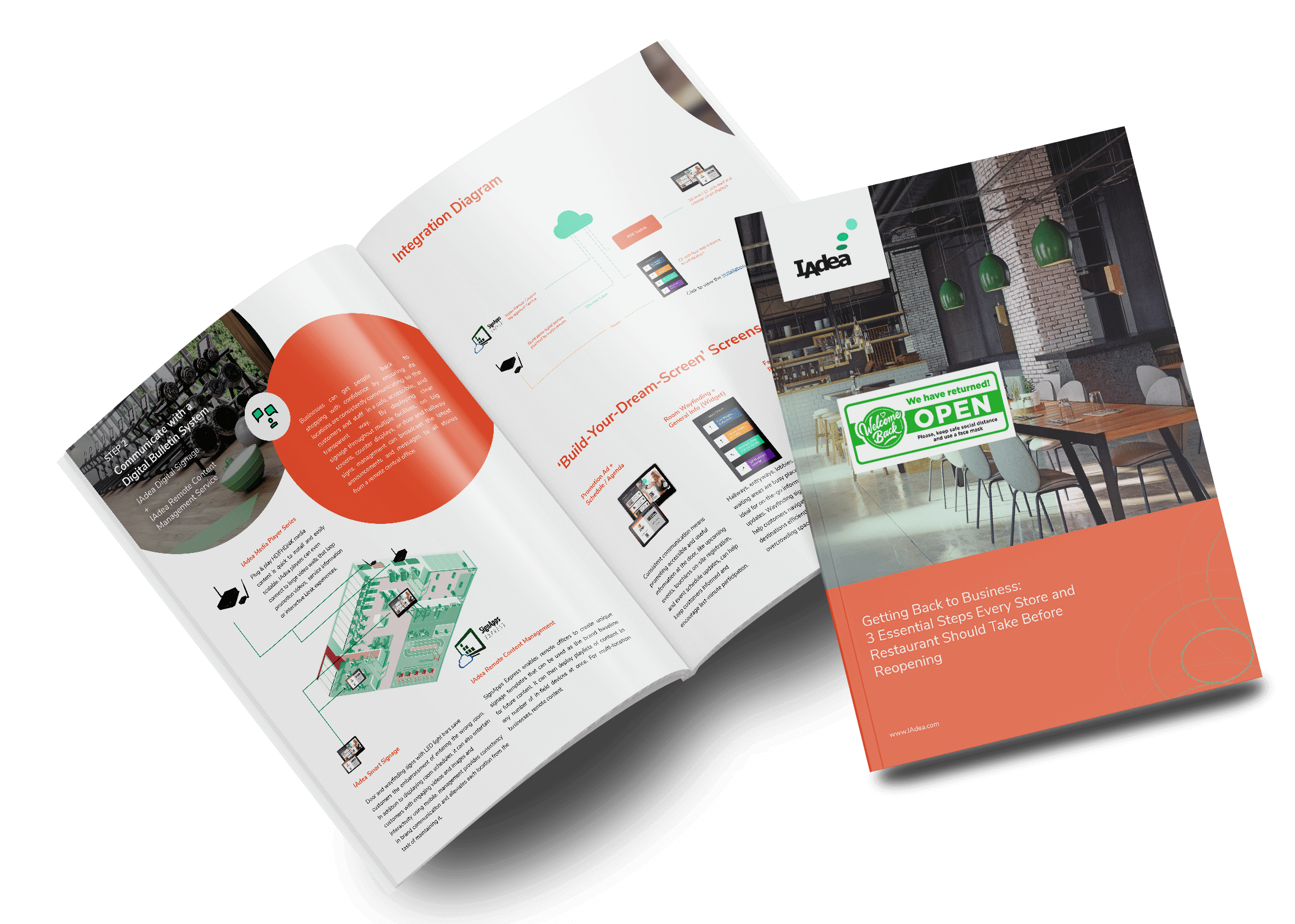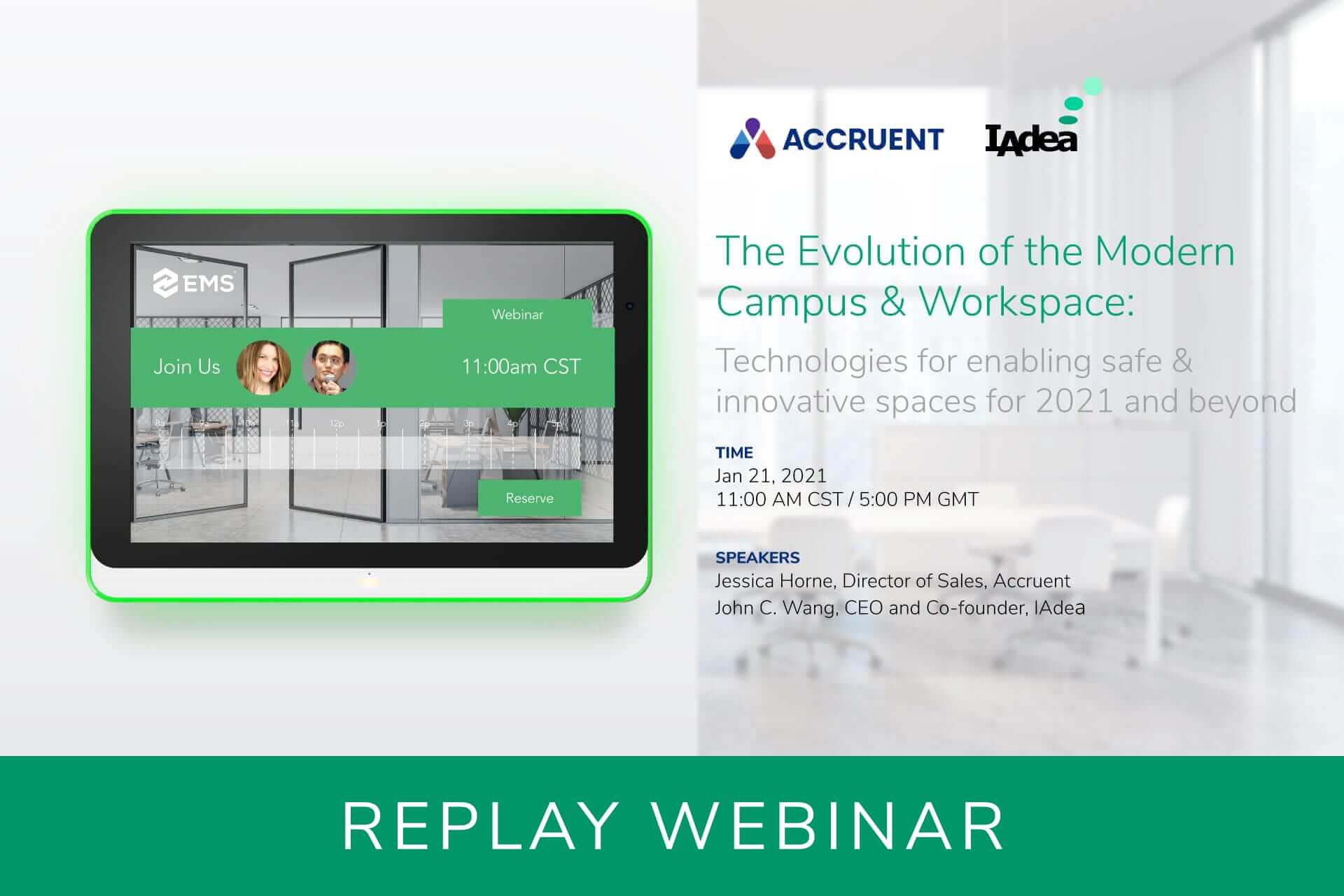 Webinar: The Evolution of the Modern Campus & Workspace
To enable safe & innovative spaces for 2021, the facility managers need to embrace technologies that integrate with existing architecture, address changing needs regarding pandemic safety protocol and create a secured network infrastructure to protect employees, guests, and students' privacy.
COVID-19 Will Change How Many Offices Work; Here's How Digital Display Tech Plugs In
Read expert insights from Dave Haynes and John C. Wang on how businesses will return to a new normal and operating differently. Screens, interactive digital signage, and related technology will become mission-critical tools in explaining, guiding, and innovating the way we work.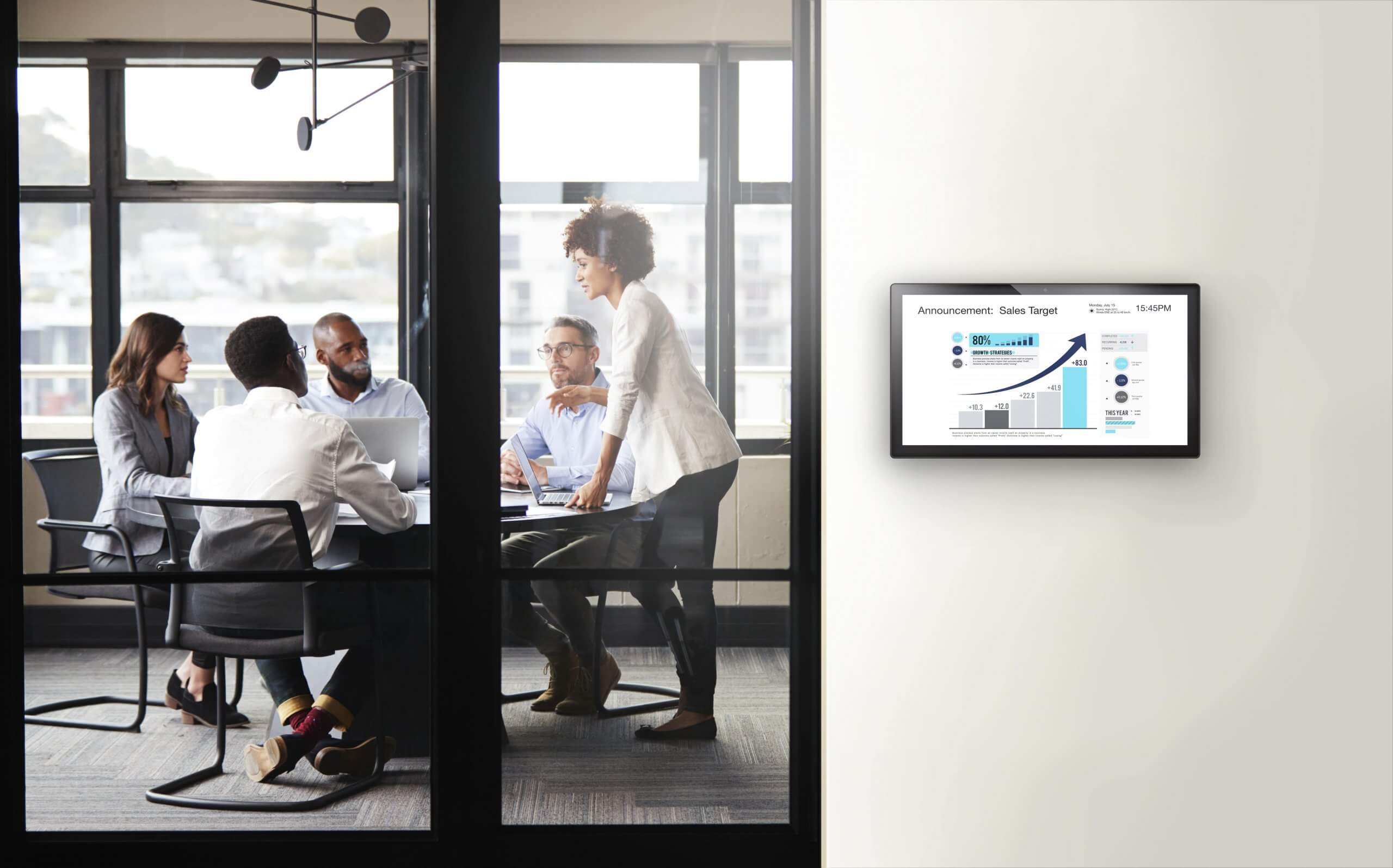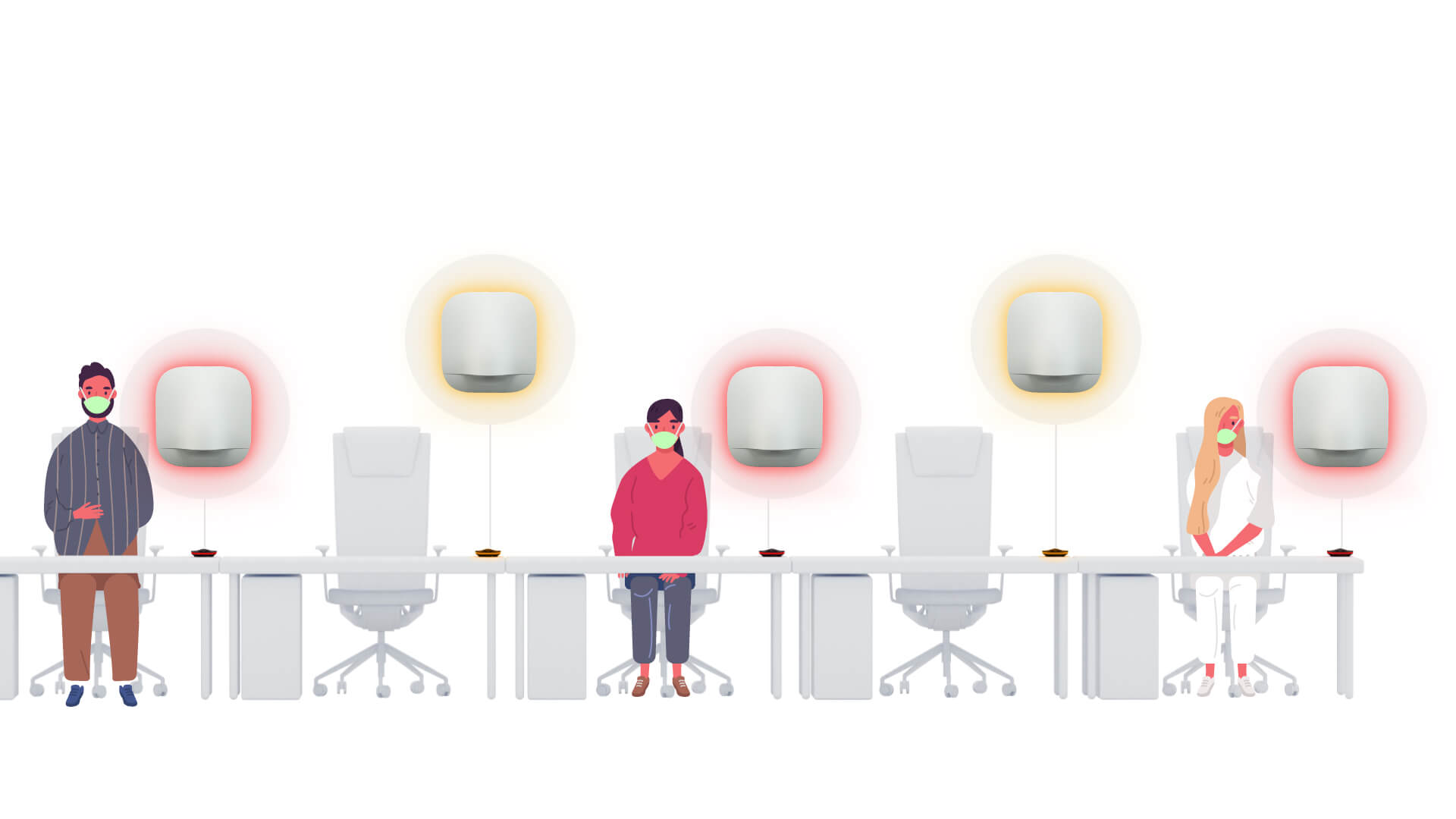 Manage Worker Social Distancing with Desk Booking Solutions
The pandemic has forced a change in how corporate and workplace administer. When the pandemic passes, the number of traditional office spaces where every employee owns a fixed cubicle is expected to decrease.
Learn how flexible workspaces can assist conventional offices in utilizing their space to ensure the workplace follows the recommended health guidelines, especially, during the time where social distancing is encouraged.
Find a solution that helps your business
Found 26 Results
Page 1 of 1
---
---
---
---
---
---
---
---
---
---
---
---
---
---
---
---
---
---
---
---
---
---
---
---
---
---
Page 1 of 1